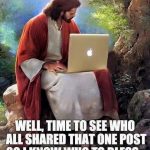 For some reason, my Facebook feed is absolutely cluttered with post after post after post where people have some dumb image with a message that says something like this:
Share this post if you love Jesus!
or
Want to be blessed? Leave a comment that says "Yes!"
or
Don't be ashamed of the Gospel. Tell others about Jesus by sharing this post!
or
Want an answer to prayer? Type "I claim the blood of Jesus" in the comments.
So I laughed so hard when I saw this image today: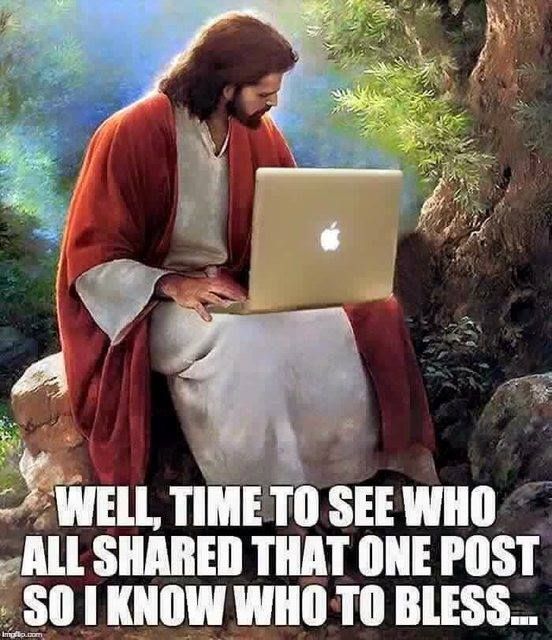 Anyway, here is my response to these sorts of Facebook posts:
This is why non-Christians roll their eyes at Christians and think we're idiots.
I am now unfriending every person who leaves a post like this on Facebook.