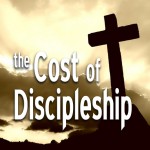 Lots of Christians struggle with the role of faith and works in the life of the believer. Since there are a myriad of positions on this debate, it can become quite confusing to sort through the various views and determine which is right. During my life as a Christian, I have held almost all the various positions at one time or another, but in the last fifteen years or so have settled on a position which seems to make the most sense of most biblical passages surrounding this debate.

One reason I am sharing this now is because a reader submitted the following question:
I am new to the Christian religion. I thought that I was believing correctly and realized that a relationship with Christ is all about faith and not works. I'm not going to lie, I still have doubts about what I believe and am still learning. Every time I read something about Christianity and faith I get a new outlook on it, then I read something else about works, works, works, there is no faith without works and then I get discouraged and fearful.

I have tried to read books and internet to get some clarification of the bible, I think well this person would be good to learn from because they are so knowledgeable about the Bible and then they speak about faith and works and I get so confused all over again.

I came across your website by accident really and I'm hoping to learn more from it. Thanks.
Thank you for reading.
The question you have asked is one of the most fundamental questions that can be asked, and yet at the same time, a question which never seems to get answered.
As you have discovered, there are a thousand different ways people try to answer this question. Some say "faith alone." Some say, "faith plus works." Some say, "faith that leads to works."
The Role of Faith and Works in the Life of the Christian
As I mentioned in the opening paragraph, I have a position on the role of faith and works which seems to make the most sense out of most of the troubling and difficult passages of Scripture.
Essentially, when it comes to the role of faith and works, it is critical to understand the important distinction between the free gift of eternal life to all who simply believe, and many of the other benefits of the Christian life which can be gained through following Jesus daily.
Not many recognize this distinction, which causes them to read passages about the cost of discipleship as if they were passages about how to receive eternal life. As you can imagine, this causes them to read the passage wrongly and apply it incorrectly.
Here is a little chart which begins to show some of the distinctions between the free gift of eternal life and the life of discipleship as a follower of Jesus.
| Eternal Life | The Abundant Life |
| --- | --- |
| Free Gift | Prize |
| Received through faith alone | Received through faithful living |
| Once for all time | A daily practice |
| Instant justification | Life-long sanctification |
| Jesus paid the price | The Christian pays the price |
| Believe in Jesus for eternal life | Follow Jesus as Lord of your life |
There are certainly other distinctions that could be made, but these are some of the basic ideas to get you started as you seek to understand the role of faith and works in the life of the believer.
So as you are reading the Bible and seeking to follow Jesus, remember these distinctions, and many of the tough texts will begin to make a lot more sense.
The Role of Faith and Works in the Bible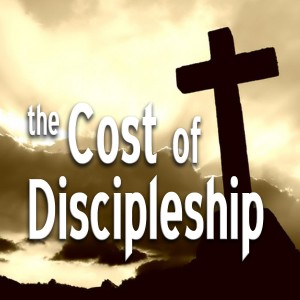 It is also helpful to understand that probably about 95% (or more) of the Bible is primarily concerned with the right-hand column of the chart above. When you read in the Bible about proclaiming Jesus as Lord, following Jesus, taking up your cross, eternal reward, inheriting the Kingdom, life in the Spirit, faithful living, and on and on and on, the author who wrote that text was primarily thinking of how we should live as followers of Jesus so that we can experience the life God meant for us to live.
Let me put it another way: Most biblical authors assume that their readers have already received eternal life by faith. Most biblical authors assume that their readers want to know how to obey God and follow Jesus better.
The Bible is primarily a book for discipleship. While there are many texts which tell readers how to receive eternal life by faith alone, the vast majority of the Bible is intended to encourage and inspire those who have received eternal life to live in light of the free gift they have already received.
There is a lot of confusion about the role of faith and works
As you have discovered, there is a lot of confusion among Bible teachers, pastors, seminary professors, and Christian authors about the role of faith and works in the life of the believer.
I have no desire to criticize these other teachers and writers, so let me encourage you to go ahead and read and learn from as many of them as you can. As long as you understand the basic distinction I have briefly laid out above, and recognize that most teachers and writers are going to be a little confused on this topic, you can benefit from what they teach and write by making the little mental adjustment in your mind to whatever they are saying.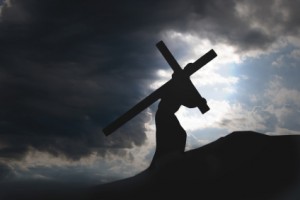 So, for example, if your hear a pastor saying, "You have to take up your cross daily and follow Jesus in order to go to heaven when you die," you can look in the text he is preaching from (maybe Matthew 16:24-26 or Luke 9:23-26), and see that Jesus is talking about saving your life (which is NOT the same thing as receiving eternal life) by living in a profitable way here on earth (cf. Luke 9:24-25). You will further see that Jesus is referring to receiving glory, honor, and recognition from Him when He returns (Luke 9:26). Again, this is not eternal life, but is the prize or the reward of living life for Jesus, which has benefits here and now and benefits for all eternity.
One of the key passages which is often debated regarding faith and works is James 2:14-26. I have written previously about James 2, dead faith, and the faith of demons so won't write about this text here.
Obviously, a lot more could be said on this, and eventually I hope to write a lot more about this important topic. Hopefully this will be enough for now to steer you in the right direction on the role of faith and works in the life of the believer.
By the way, one book I highly recommend on this topic (though it rather expensive) is Joseph Dillow's Final Destiny. An earlier version of this book was of immense help to me as I learned about the roles of faith and works in the life of the believer, and how to understand most of the tough texts in the Bible on this topic.