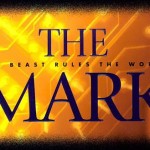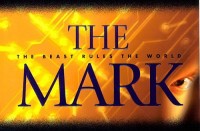 I used to pastor in the Kootenai mountain region of Montana. I loved it up there. Wonderful people of all sorts. I even knew a few like the man below.
I wish he had someone to come along side him and warn him away from some of the more radical streams of "End Times" lunacy he apparently had been exposed to.
It would have been good if someone had come along side him and told him that he doesn't have to cut off his hand to escape hell and receive eternal life, but only believe in Jesus.
HAYDEN, Idaho — A man who believed he bore the "mark of the beast" used a circular saw to cut off one hand, then he cooked it in the microwave and called 911, authorities said.

The man, in his mid-20s, was calm when Kootenai County sheriff's deputies arrived Saturday in this northern Idaho town. He was in protective custody in the mental health unit of Kootenai Medical Center.

"It had been somewhat cooked by the time the deputy arrived," sheriff's Capt. Ben Wolfinger said. "He put a tourniquet on his arm before, so he didn't bleed to death. That kind of mental illness is just sad."

It was not immediately clear whether the man has a history of mental illness. Hospital spokeswoman Lisa Johnson would not say whether an attempt was made to reattach the hand, citing patient confidentiality.

The Book of Revelation in the New Testament contains a passage in which an angel is quoted as saying: "If anyone worships the beast and his image and receives his mark on the forehead or on the hand, he, too, will drink the wine of God's fury."

The book of Matthew also contains the passage: "And if your right hand causes you to sin, cut it off and throw it away. It is better for you to lose one part of your body than for you whole body to do into hell."

Wolfinger said he didn't know which hand was amputated.
This article was pulled from FoxNews.com