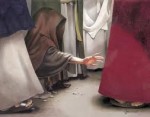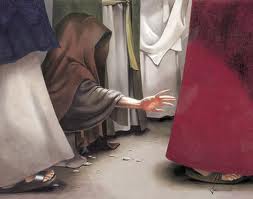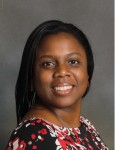 This is a guest post by L. T. Lewis. L. T. is a spiritual mentor, and the founder of Kick Boxing Believers. Well-adjusted P.K. (preacher's kid) and grateful mother of two young adults. She teaches and guides individuals/groups towards a more joyful, healthy, abundant and faith-filled out-of-the-box life!
Connect with L. T. through Twitter and LinkedIn.
If you would like to write a Guest Post for the Till He Comes Blog, begin by reading the Guest Blogger Guidelines.
In Mark 5:25-34, there was a woman with some issues that she needed fixed.
I hear the men thinking, "What woman doesn't have issues?"
For the record she fully acknowledged her shortcomings and was working on a solution. She spent all that she had over twelve years working on her issues. I know the scripture says the woman had a singular issue but that one issue had many companions.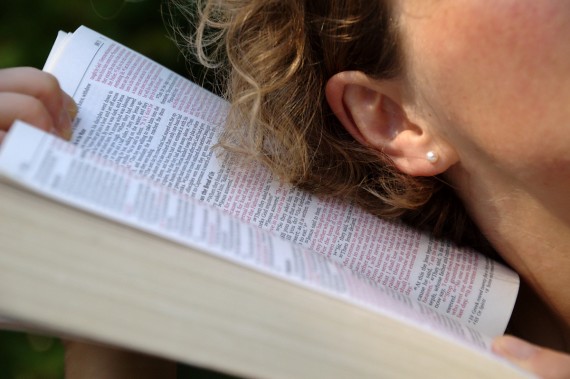 For example, the Law of Moses required that a woman during her menstruation was to live in exile from the first sight of blood until days after her the last sighting of blood. She wasn't supposed to leave the house and if she did she had to let everyone know that she was unclean.
Now those are some issues!
Jesus Healed the Woman with the Issue of Blood
The stories of Jesus performing miracles; healing the sick, raising the dead and forgiving men their sins had traveled far and wide by word of mouth. She heard that Jesus was nearby and she made her way to Him.
As a result of all she had heard about Him, she had faith enough to know that all she had to do was touch Him and she would be healed. She didn't let her issue keep her in exile. She didn't lead the crowd deter her. She pressed her way through the crowd.
it does not appear from the text that the woman with the issue of blood was crying out "Unclean! Unclean!" If someone is shouting, "Unclean! Unclean!" in a crowd, people would have taken note of where she was and what she was doing. But according to the scripture when she finally made her way to Jesus and touched Him, no one knew it was her until she identified herself.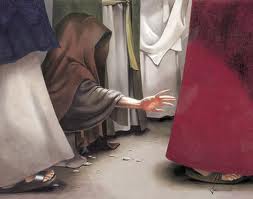 So she worked her way through the crowd, drew near to Jesus, and touched him. According to Jewish law, she should not have done this. She had to have known that since she was unclean, touching others would make them unclean as well. According to some interpretations of Jewish law, her behavior at this point would be sinful.
Yet when she touched Jesus, she was healed immediately!
Jesus knew that someone had touched Him and began to look around the crowd to determine who it was. He asked, "Who touched me?"
His trusty disciples, always at the ready, basically asked Him, "Who hasn't touched you Jesus?" It sounds as if they were totally surround basically moving elbow to elbow so literally everybody is touching everybody. But the disciples didn't understand.
The woman's faith in action moved Jesus to look for and see her. Even when this woman with the issue of blood behaved in ways that others might have interpreted as sinful, Jesus saw the faith that was behind her actions, and she was healed.
Do You have Issues?
Are you a believer with issues? Answer honestly!
Maybe we don't have "issues" like hers, but we certainly have issues that need healing.
So step out, look to Jesus, and move toward him in faith, trusting that He is able to heal and restore you. Whatever your issue is — even if some people think it is sinful and it makes you "unclean" — Jesus isn't scared off or offended. He loves you and wants to restore you. So reach out to Jesus, touch Him, and be healed!