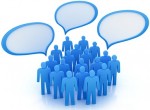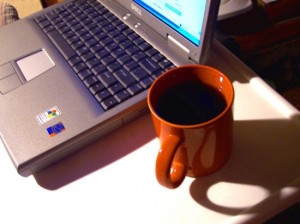 I want to say several things in this post. Here they are in summary:
I am giving up on the violence of God project
I am going to finish the violence of God project
Why? Because I love you all!
So let me explain each point in more detail.
I am Giving up on the Violence of God Project
I've been working for several years on this project of trying to understand the violence of God in the Old Testament, especially in light of the self-sacrificial, enemy-loving example of Jesus Christ.
I have come to several realizations about this project:
Even if my proposal is true, it makes no real difference because it is too difficult to explain. My theory doesn't pass the "10-Year old" test. Even if I am right, I have no business writing about it yet because I would not be able to explain my idea to a 10-year old. Until I can, I should not proceed. (Note that this 10-year old test is my own personal conviction, and is not something that all writers need to abide by.)
I have trouble seeing how my view is different than the view of those who think the Bible is just plain wrong. If I have trouble seeing any real difference between my view and those who think the Bible is in error, then why am I trying so hard to argue that my view is different? Maybe my view isn't different, and I simply need to own up to the fact that the Old Testament is wrong. But so far, I cannot own up to this idea, which means I must give up on my project until I can either (1) explain my view better, or (2) accept the idea that the Bible is somehow wrong.
I find myself not believing myself. This is the main problem. A person should be convinced of the truth of what they write, but I sometimes feel like I am trying to write to convince and persuade myself of something I don't believe. That's bad.
My proposal creates more problems than it solves. One test of any theological proposal is that it must have less problems than the problem it was trying to solve. I do not think that this happened with my proposal. The longer I argue it, the more problems I see. A superior theological theory should solve problems of the previous theories while creating no further problems of its own (or at least, lesser problems). Sure, my theory may have solved the one of the greatest problems in theology (at least for me), the problem about how God can appear violent in the Old Testament when Jesus in the Gospels is non-violent, but in the process of trying to explain this, I created a vast number of other problems. I do not think trading one giant problem for hundreds of smaller problems is a good trade.
I don't think I am a theologian… For some dumb reason, I have always wanted to be a theologian, but have always been lousy at theology. It is much easier for me to study, explain, and teach specific biblical texts and passages than to synthesize and systematize broad truths found in Scripture. Maybe I should stop trying to be what I am not, and simply start playing to my strengths…
I hear Greg Boyd is writing something along these lines… and he truly is a world class theologian, so I will let him do the heavy work on this subject… Ha!
I am Going to Finish the Violence of God Project
Despite everything I just wrote, I am going to press on and finish the project anyway.
I know, I know. If I am giving up on it, why finish it? Again, for several reasons:
Because I have gone too far to stop now. It feels like I am in the middle of a marathon through a desert and I desperately need a drink of water, but the only water around is at the end of the marathon, so I have no choice but to finish. Also, the bones of dozens of unfinished projects lie in my past, and I don't want this to be another one.But so that I can be true to myself and the biblical text, I think what I am going to do going forward is to stop attempting to defend my proposal (that God accepts blame for the violence of the world), and show instead how these passages point to and are fulfilled by Jesus Christ. It's a small difference, but I think it will be much easier to do from the Old Testament texts than what I was trying to argue. If you want to know what I mean, see the post from Tuesday about seeing Jesus in Sodom. That is what I will be trying to do going forward.But note that this is not simply some foolish desire to stubbornly finish an ill-conceived project. I may have spent hundreds (thousands?) of hours reading, researching, and writing the 155,000 words of this project (so far), but all is not lost. It was not a complete waste of time. To quote Edison, "I have not failed. I've just found 10,000 ways that won't work." (Another quote of Edison, interestingly enough, is this: "Non-violence leads to the highest ethics, which is the goal of all evolution. Until we stop harming all other living beings, we are still savages.")
Most of what I wrote I agree with. Do not think I am jettisoning the entire project. While what I have written so far will probably not ever make it into a book, most of what I have written might find itself into various other books in the future. I agree with over 90% of what I have written. The main thing I cannot really argue any longer is the main idea of the book, that when God saw the evil which His people were going to commit, He inspired them to write about it in a way that made Him appear to be the one who commanded it. I just can't accept this any longer. It might sound somewhat decent in theory, but when I look at the text of Scripture, I cannot get the theory to fit the text in a way that makes sense. But other than that, MOST everything else in the book I still agree with.
Beyond just finding another way that doesn't really work, I think I may have found a new idea I want to tackle instead… (that's how investigation works, right?) … and thankfully, continuing with this current project will allow me to transition nicely into this new idea later on down the road (if I want to).
So… if you think I am wrong in the approach to Scripture I have been arguing so far, your concerns may have been justified… I am throwing in the towel.
Of course, if you are enjoying this current project and like where it is going, have no fear… even though I am quitting, I am not quitting. I am going to push on, with only a few minor adjustments going forward.
And this then leads me to the final thing I want say in this post:
I Love you All!
There are two main reasons I blog. The first is because I write to keep myself sane by thinking through writing. I have a brain that requires me to write things out in order to think them through. If I did not write, the ideas and questions would bounce around my head and muddle my brain, and I would quickly go insane. I am not exaggerating. Ask my wife. She knows when I haven't been writing, because I start acting strangely…
I used to just do this on my own, with college-ruled spiral-bound notebooks. I have stacks of these notebooks sitting around my office from when I used to do this in my early teenage and college years. When I started this website/blog about 13 years ago, I transitioned from writing in notebooks to writing online. This wasn't necessarily because I wanted others to read what I wrote, but because I could type faster than I could write, and because I thought the internet was a safer place to store my "thoughts" than on paper in my office or even in files on my computer.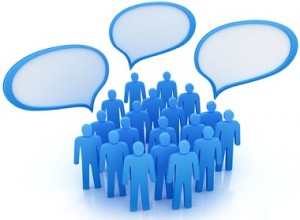 This leads to the second reason I write: You. Much to my surprise, as I write, I find that there are others around the world who have similar questions and ideas as the ones I am having. As you have interacted with me on these posts and with this idea, I have learned from you, been taught and instructed by you, and have met many "kindred spirits" along the way. I consider many of you my "online friends."
Just in the last week or so, several of you have left comments on some of the posts that made me see things in a whole new light and have come to a realization about some things that I have never seen before. Though I run the risk of leaving someone out, I found some of the comments and insights from Cathy and Lisa to be particularly helpful. Thank you, ladies!
I also had some conversations about this topic with my friends Chuck McKnight and Ed Underwood. Thanks, guys! (And if you like my blog, you should go read theirs!)
But it's not just these people I mentioned. I love this community. I love you all! I wish we could all hang out in person some time!
This might also be a good time to say that I am opening up a forum here on the blog to help develop this online community. It's a bit of an experiment, and I am a bit nervous about it being taken over by religious nuts, but we'll see what happens…
If you want to start posting on the forum, read the forum rules here, and then register here. See you there!