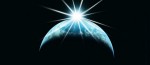 The reason we go to the hellish places on earth is so that we can transform hell into heaven.
Hell on earth can be redeemed, restored, and brought under the dominion of Jesus Christ.
Just as every person who believes in Jesus for eternal life is transferred from the living under the power of darkness and brought into the Kingdom of Jesus Christ (Col 1:13), so also we who have been so delivered are to take the Kingdom of Heaven with us into the dark and hellish places on earth, so that those who are entrapped and enslaved can also be rescued and delivered.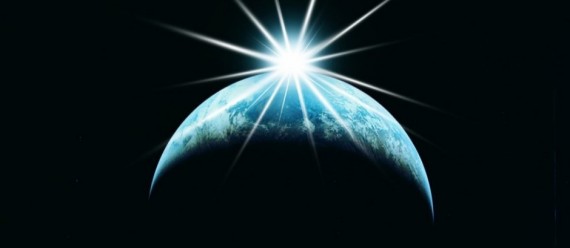 Where is Hell?
We must not fall into the devilish trap of thinking that hell is only a place in the afterlife for the unredeemed. Hell is a very real place for millions of people who live right now on earth. Children are sold into sex slavery. Women are raped. Boys are forced to march and kill as soldiers. People are infected with HIV/AIDS or other terminal diseases. Millions face the hellish existence of extreme poverty, dirty water, infection, injustice, malnutrition, abuse, neglect, and violence.
There is only one good thing about the fact that so many people live in hells like these: they can still be rescued.
Invite People to Hell
So let us go! Let us stop going to church, and take the church to hell instead. How about preaching this message: "We're going to hell! Want to come along?" or "So you want to follow Jesus? Go to hell!"
The church must find the most hellish places on planet earth, where are the gates of hell the strongest, and boldly go to such places in the name of Jesus.
Who will Go?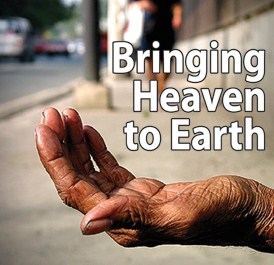 Who will go up? Who will walk forward in the strength and light of Jesus, and batter down those blackened walls and set the captives free? For far too long, the church has thought that it is our responsibility to meet the spiritual needs of people, while it is the government's job to meet the physical needs of people. We preach to rescue people's souls, while the government provides for their food and housing through social welfare programs.
We preach the gospel while the government is supposed to care for the poor, the homeless, the oppressed, the disabled, or the sick…

What would happen if, instead of waiting on Uncle Sam to solve social issues, the church took responsibility? What would happen if kingdom people honored Jesus' command not to own anything (Luke 14:33) and followed the kingdom principle of giving to those in need and taking in those who are without a home (Luke 6:30-31, 35-36; 10:29-37; Rom 12:13; Eph 4:28)? What would happen if wealthy suburban congregations took it upon themselves to build affordable housing for the poor? What if we actually took seriously Jesus' teaching that we are to treat everyone in need as though they were Jesus himself (Matt 25:34-46)? (The Myth of a Christian Nation)
[This post is part of a series called "To Hell with the Church" which will form a chapter in my forthcoming book, Close Your Church for Good. To get a free copy when it comes out, subscribe now.]
---