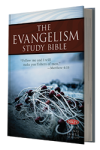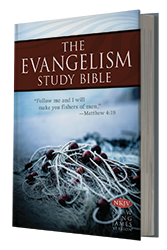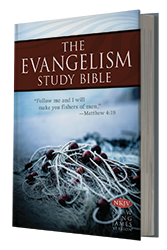 I am not a huge fan of study Bibles. I have used several throughout my life, however. I began with the Thompson Chain Reference Bible, then moved to the Life Application Bible, and spent some time with the Ryrie Study Bible, before finally using the Nelson's Study Bible for several years. Today I use an unmarked wide-margin Bible for most of my Bible reading and Bible study.
I don't use Study Bible's Any Longer
There are two reasons I don't have much interest in study Bibles any longer.
First, I have had too many encounters with Christians who cannot seem to differentiate between what the Bible says and what is written in the notes of their preferred study Bible. I cannot tell you how many times I have had to point out to people that the notes in their study Bible are just someone's interpretation or understanding of what the Bible means, are not actually "God's infallible Word." This common experience has soured me from recommending Study Bibles.
The second reason I have stopped recommending or using study Bibles is related to the first. I firmly believe that God wants to teach each one of us how to read and understand the Bible. I believe the one of the primary ways the Holy Spirit speaks to us is through Scripture. But I also believe that we stifle God's whisperings to us by turning too quickly to Bible commentaries, Bible studies from other Christians, and the notes in our study Bibles.
When we study a difficult (or "easy" – though is there truly such a thing?) text in Scripture and want to know what it means, we too quickly turn to what others have written about this passage, thereby short-circuiting anything that God might have wanted to teach us through the illuminating work of the Holy Spirit.
The Proper Place for Study Bibles
This does not mean there is no place for Study Bibles. There is. I still use them.
But I think the notes and study aids that are contained in Study Bibles should be used near the end of the Bible study process, rather than at the beginning. If you use a Study Bible as your main Bible, it is too easy, when wrestling with a troublesome text, to simply look down at the notes on the bottom of the page, and in so doing, miss out on the absolute thrill of the "self-discovery" that comes by sweating through the text and praying for understanding.
The Evangelism Study Bible
So it was with some trepidation that I sat down to read through a lot of the notes in the recently-released "Evangelism Study Bible" by Larry Moyer and EvanTell.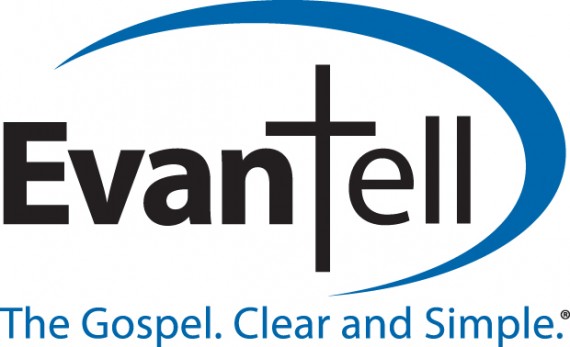 And as expected, I am still not a big fan of Study Bibles.
However, IF you are engaged in a lot of personal evangelism or crusade evangelism, I do highly recommend the notes in this study Bible to help you understand the free offer of eternal life in the Bible.
I respect Larry Moyer and his emphasis on the freeness and clarity of the Gospel message about eternal life. I respect his stance on eternal security. I like how he emphasizes that eternal life is the free gift of God to all who believe in Jesus for it.
I wish the notes would have been more clear about the biblical definitions of "salvation" (it rarely refers to eternal life in the Bible), and "repentance" (the notes take the change of mind view; cf. p. 1157).
Overall, the notes in the Evangelism Study Bible are decent, and it contains numerous sidebar studies on various concepts, ideas, and strategies related to evangelism and witnessing. I was not too surprised to see that the notes in the Old Testament were quite sparse. After all, very rarely do evangelists appeal to Old Testament texts, unless it is to Genesis 3 to talk about the sinful condition of humanity.
I also examined several hotly debated gospel and evangelism texts. I was pleased to see that in the notes on Matthew 7:16-20, the reader is informed that the bad fruit in question is the false doctrine of the false teachers. The notes and sidebar section on Hebrews 6 were excellent, as it laid out the various options for how to understand this tricky text (p. 1346), and concluded that however we understand Hebrews 6, it is not talking about someone losing their eternal life.
I was not at all impressed with how the Study Bible dealt with texts like John 15:2 (not a single note whatsoever), James 2 (a terribly weak discussion; almost non-existent), and Matthew 12:31-32. On this last text, the only note was "See Mark 3:28-30." I went and checked the Mark parallel, and while the explanation was decent, it was much too short to be very helpful for most people who struggle with questions about the unpardonable sin.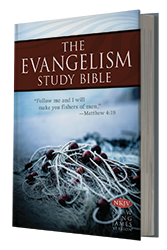 By going here, you can get the notes on Ephesians for free.
So do I recommend the Evangelism Study Bible? Well, if you are looking for a Study Bible that will help you dig deep into the Word of God and understand it's message, themes, and overall trajectory, this probably isn't the Study Bible for you.
But if you engage in lots of one-on-one evangelism and large-group evangelism, the Evangelism Study Bible might help provide some clarity to your invitations. If you are trying to understand what the Bible says about the free gift of eternal life, this Study Bible might help you with that as well.
Anyway, what is your experience with study Bibles? Do you love them? Hate them? If you have used them, which ones, what do you recommend, and why?