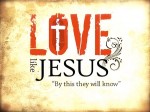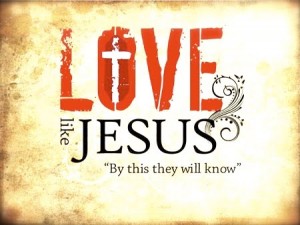 There are several characteristics which define and identify those people and churches who are following Jesus into the world.
First, they will be known for their love.
Christians should be the most loving people on earth, not just by what we say, but by what we do. People should not have to be told that Christians are loving, but should tangibly see our love in what we do for others daily.
One of the best ways to reveal this is not just in loving one another, but also in loving those whom others hate.
In Luke 6:27-28, Jesus tells His disciples that they must be characterized by love for their enemies. They must love them, bless them, and pray for them. In a world that wants the death and destruction of our enemies, those who love, bless, and serve their enemies are viewed as traitors.
In 178 AD, a harsh critic of Christianity named Celsus said this about Christians: "What is this preference for sinners over others?" He found it incredulous that Christians seemed to prefer the sinful people in society over the upright and outstanding citizens. He found it shocking and absurd that Christians went out of their way to serve and love the rejects and outcasts in their cities. But this is the way of Jesus, is it not?
Jesus was known as the friend of tax collectors and sinners. He ate meals with them, went to parties with them, and freely forgave their sins, despite the outrage and consternation of the religious people. They thought He was betraying the righteous standards of the Law of Moses and going against all that they taught and practiced in their religion.
The Love of God
But Jesus behaved this way toward sinners and outcasts because this was the way God behaves towards all who are in rebellion against Him. Some of the Hebrew prophets noticed this troubling trait about God, and called Him out for it. In one place, the prophet Jeremiah tries to make sense of what He knows about God and how God seems to be blessing and loving the enemies of Israel (Jeremiah 12).
Similarly, in Job 25:3 and Psalm 145:8-9, we read that God blesses those who are His enemies and sends rain and sunshine on both the wicked and the good. In Matthew 5:45, Jesus says that this is what God is like, and so this is what Jesus is like, and so this is what those who follow Jesus must also be like. We must be characterized by love, not just for one another, but also for our enemies.
Who does this include for you? Maybe it includes Muslim extremist terrorists. Maybe it includes members of opposing political party. Maybe it includes people of the Tea Party or the Occupy Wall Street protesters. Maybe it includes Wall Street bankers or green energy activists. Maybe it is simply your neighbor who plays his music too loud at midnight.
The point is that if we want to look like Jesus in this world, it begins with loving those we would rather hate.
Loving our enemies looks so much like Jesus.
[This post is part of a series called "Fixing Our Eyes on Jesus" which will form a chapter in my forthcoming book, Close Your Church for Good. To get a free copy when it comes out, subscribe now.]
---