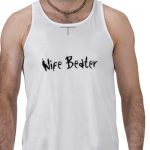 Here's a question for you:
Is God a wife beater?
The God that is often portrayed by many pastors and many Christian books is a God who wants to inflict pain on you for your sin.
His wrath is terrible. His vengeance fierce. His anger is poured out upon sinners.
And so when you sin, you better watch out, because God is going to get you!
When we remember that the church is referred to as the "Bride of Christ" and we recognize that Jesus represents God, this whole angry-God imagery makes people think of God as a wife beater.
And do you want to know where this imagery of God begins? It begins in the very beginning, when God sets out to inflict pain on Eve because she ate the wrong piece of fruit (Genesis 3:16).
Imagine you are walking through the park one day and you hear a man saying this to his wife:
I can't believe you ate my pear! When we get home, are you ever going to get it! That was MY pear! I told you not to eat it! When we get home I am going to beat you so hard! I am going to pound you into a pulp. You have never have known such pain! I will inflict pain on you such as you have never imagined! And you know what? I'm going to beat our daughters too. They need to learn to mind me and obey me. They need to learn to do what I say. So I'm going to whip you good and then whip our daughters.
I believe if you heard this, you would call the police immediately. At least, I hope you would.
And yet, in Genesis 3:16, here is what God says to Eve:
I will make your pains in childbearing very severe; with painful labor you will give birth to children.
Why does God say He is going to "bring the pain"? Because Eve ate a piece of fruit she wasn't supposed to. Yes, yes, I know there was more to it than this, but even still ….
It just doesn't seem right for God to inflict pain on Eve for what happened, and not only on Eve, but on all women who follow after her as well.
The traditional way of reading Genesis 3:16 has God inflicting pain on Eve and all her daughters because Eve ate fruit from the Tree of Knowledge of Good and Evil.
Does this sound much like a God you want to love, honor, and serve?
Well…
I'm going to try to resolve most of these issues in an upcoming podcast episode. This episode was supposed to be done this Thursday, but I'll be honest … Genesis 3:16 "brought the pain" to me as well. So far, in the last two weeks, I have logged over 20 hours just studying this one single verse. Actually, I spent this time on just the first half of the verse, the part I quoted above.
I think I have a pretty good solution to the problem of God inflicting pain on women, which I will present in my podcast when it comes out, but I am not yet ready to record it. Hopefully by next week.
But guess what? There is still plenty you can listen to between now and then! I was recently interviewed by two different podcasts, and here the links so you can go listen to them. The "Life Uncut" podcast will have a "Part 2" later, so I will include it then. Make sure you subscribe to both of the podcasts as well, since both are fantastic.
Holy Soup Podcast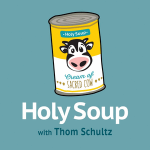 Thom Shultz, CEO of Group Publishing, Interviews me about Biblical Illiteracy (and why I don't think it is a crisis in the church).
Life Uncut Podcast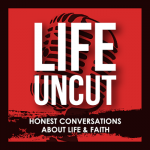 A Discussion with Tom Walter and Jeremy Myers. This is only Part 1, and I imagine that Part 2 will be out next week.