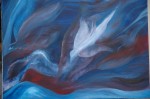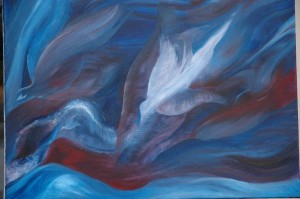 How does the Holy Spirit use culture to guide the church?
The winds of the Spirit blow across the entire earth, and while the Spirit blows on the hearts and minds of Christians, the Spirit also blows on the heart and minds of others. Though discernment is required, the church can get cues as to what God is doing in the world by watching and learning from our culture.
And when we see what God is doing, we can join with culture in standing against war, hunger, and other forms of inhumanity, but infusing such stands with the principles of the Gospel and the example of Jesus Christ (Resident Aliens,
46-47).
The Cultural Church
When one studies the history of cultural evolution and the changes that have been wrought in the church, the parallels are striking. Just when the culture raises issues about slavery, so also, voices within the church are also rising up against slavery.
Just when the culture starts talking about women's liberation, many voices within the church also raise their voices to the cause. Just when the culture starts asking questions about economic equality and issues of international justice for the poor, the church also starts teaching and writing about similar issues.
Theologians and sociologists will debate who influenced whom, but I believe that trying to figure out whether the church influences culture or the culture influences the church is a bit like trying to figure out which came first: the chicken or the egg.
God can use pagan kings and countries to accomplish His will, and the Spirit of God blows where He wills, so that church and culture can interact with one another to influence, challenge, and change each other for the accomplishment of the good that God intends.
[This post is part of a series called "Fixing Our Eyes on Jesus" which will form a chapter in my forthcoming book, Close Your Church for Good. To get a free copy when it comes out, subscribe now.]
---