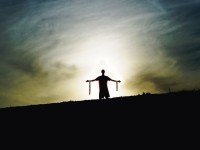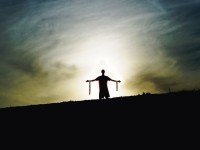 The seduction of liberty and freedom is so compelling because there is so much truth to it.
It is true that people long for freedom.
It is true that people deserve to be free.
It is true that God created us to be free.
It is true that Jesus Christ came to bring liberty and freedom, and that where the Gospel of Jesus Christ is taught and lived, freedom and liberty grows and expands.
The freest countries in the world and in history are those that have been influenced by the Gospel of Jesus Christ.
The deception comes in when we think we can experience true liberty and freedom apart from Jesus Christ and the values of His Kingdom. There is no freedom or liberty apart from Jesus Christ.
One of the central truths of the Gospel is that we are enslaved to sin (John 8:34-36; Luke 4:18-19; Romans 6–7). This bondage cannot be broken in any other way than through the power of Jesus' death and resurrection. It is death that destroys the power of sin, and it is resurrection that grants a new life for the future.
Yet the Gospel of Jesus Christ does not lead to complete freedom the way the world defines it. The Gospel frees us from the necessity of serving sin so that we are freed to serve others.
This is the paradox of the Gospel which is often ignored by modern churches. Jesus Christ does not set us free so we can live any way we want. Jesus sets us free so we can follow Him into the world to be His hands and feet in loving acts of service to others.
The personal and moral freedom that is so often taught in our churches is not part of the Gospel, was not taught by Jesus Christ, and is in direct contrast to much of what the Scriptures teach. To the contrary, "personal liberty is something Kingdom people are called to revolt against" (see The Myth of a Christian Nation,
 p. 86).
The Gospel calls us to give up our liberty, and sacrifice our freedom for the sake of serving and loving others. Jesus gave up His right to liberty so He could serve others, and He calls those who follow Him to do the same.