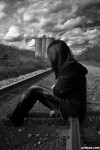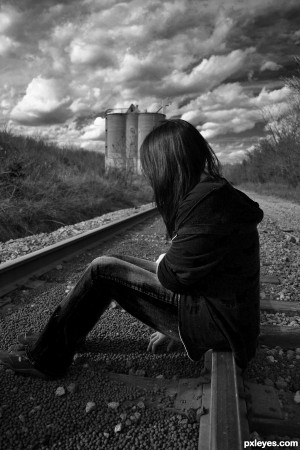 Life is hard.
I think sometimes the stress and troubles of life get so overwhelming, we feel like each day is worse than the one before. Sometimes we feel like the main point of life is just getting through it so that we can eventually die and be free from the pain and frustration of life.
But sometimes life is hard because we don't have anyone to go through life with us, or who really understands just how hard life can be.
So I was encouraged today to read a post by Dave Criddle called "The Jesus who Struggled." Here is an excerpt:
Jesus had anxiety for the future

Knowing what's going to happen doesn't always help. Jesus knew what lay ahead of Him as He prayed in Gethsemane, but He still struggled with it (Luke 22:39-44). He knew it was God's will, but He didn't want it to be. He knew it was right, but He didn't want it to happen. He was scared about what was to come. He knew that struggle.

Jesus experienced political maneuvering

Jesus' opposition didn't like Him and they were scared of Him, but they didn't deal with it openly. They engaged in back room deals, gossip, half-truths and outright lies. They were plotting (Matthew 21:46). And Pilate (John 18:28–19:16) knew there was no real case against Jesus. But instead of saying so, he tried the politically-sensible way out – Barabbas. That didn't work, but instead of sticking to His convictions that Jesus was innocent, he let Jesus be crucified to keep the people happy. All politically-motivated. He knew that struggle.

Jesus felt far from God

While He had mostly enjoyed a very close and intimate relationship with God in His life, as He hung on the cross God was nowhere to be seen or heard or felt. 'My God! My God! Why have you forsaken me?' This wasn't imagined. God had turned His face away. When we feel God is distant, God's Son knows how we feel. He knew that struggle, too.
Go read the rest of the post here: The Jesus Who Struggled
If you have ever found yourself thinking that life is hard, it may be helpful to remember that Jesus has gone through the same struggles as well, and He understands. He wants to walk with you through these struggles and trials so that you don't have to face them alone.