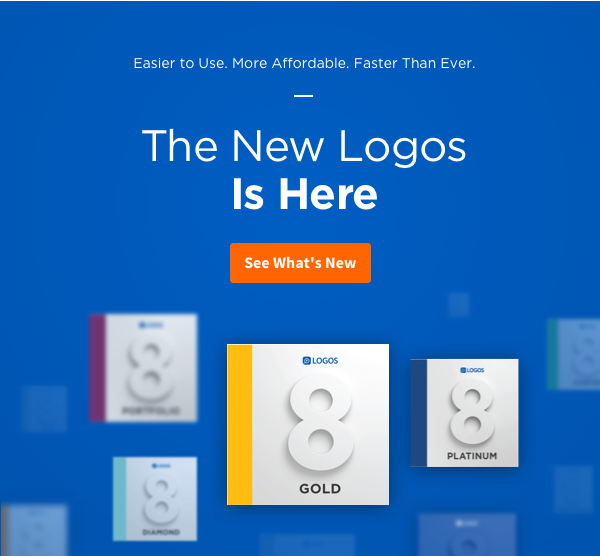 I use Logos Bible software almost daily as I study Scripture for my books, podcast, and sermons.
I have previously reviewed Logos Bible Software version 7, and the review of Logos 7 can be found here.
I am thrilled to report that one of my MAIN issues with Logos 7 has been fixed with Logos 8: the initial loading time. I know that this is a minor issue, but it often kept me from launching Logos 7 when all I wanted to do was look up a verse… But Logos 8 now loads lightning fast, which means I will be using it more often as a basic concordance tool.
All of the other pros and cons I mentioned in my review of Logos 7 still apply to Logos 8. Use this link and the code REDEEMINGGOD8 to get 10% off your Logos Bible software package.
Here is a short video which talks through some of these:
Oh … and in the process, I did discover one minor annoyance with Logos 8 … I could not figure out how to change the default Bible version for search. It defaulted to the New Revised Standard Version, but I wanted the New King James Version.
I finally figure it out, and here is a video which show you how to change the default search Bible version for Logos 8:
Here are some other useful training videos for getting started with Logos Bible Software version 8.
Again, use this link and the code REDEEMINGGOD8 to get 10% off your Logos 8 Bible study software package. (Yes, I am an affiliate with Logos, and so get a commission when you use this code, but I would never recommend anything I don't use myself.)