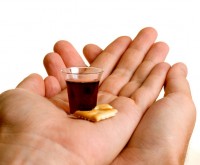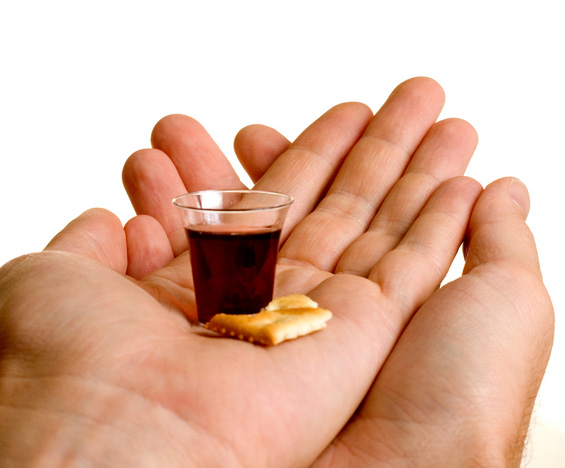 While there is some mystery as to how the Last Supper—which was a Passover meal—transitioned into a weekly (or possibly daily) Lord's Supper observance as part of a fellowship meal among believers, there is no mystery whatsoever around the fact that the Lord's Supper was full supper.
The Lord's Supper was actually a meal. The most surprising thing about this idea is that it is actually surprising to many Christians.
For over a thousand years, Communion, the Eucharist, or the Lord's Supper has usually entailed little more than a bit of bread and a tiny taste of wine or grape juice. The Lord's Supper is no longer a supper; it has become the Savior's Snacklet or the Nazarene's Nibble.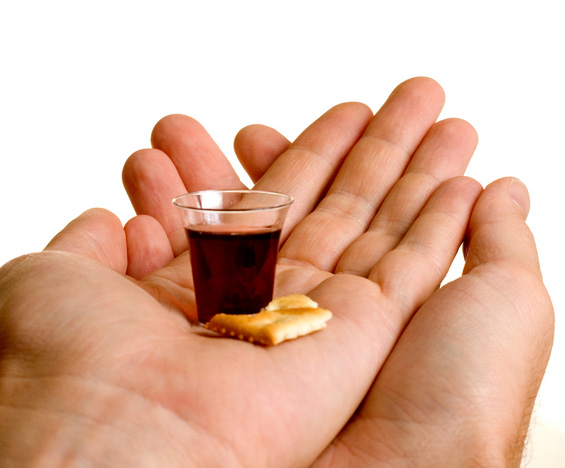 But if there is one thing that is clear from the accounts in Acts, and the description in 1 Corinthians 11, the Lord's Supper was a full meal. In Corinth, the problem with the Lord's Supper was that some people were eating and drinking everything before everyone had arrived (1 Cor 11:21-22, 33-34). Some people were even getting drunk (1 Cor 11:21).
Paul instructs them to wait for one another, so that everyone can share in the food and drink, and if there are some who are too hungry to wait, then they should eat a little bit at home before they come to the Lord's Supper so that it can be observed and enjoyed with everyone present (1 Cor 11:34).
From this description in 1 Corinthians 11, it appears that the Lord's Supper was a time for Christians to gather with one another, over an actual meal, where they would enjoy conversation and fellowship with one another. Part of the meal would probably include reminding people of the symbolism in the bread and wine that they were drinking, that through the broken body of Jesus and His blood shed for us, we have unity with one another as the Body of Christ and forgiveness of sins through His shed blood. There may also have been a time of more formal teaching and discussion about the Scriptures and what they taught about Jesus (cf. Acts 20:7).
So from Scripture, it appears that a different picture emerges about the Lord's Supper than what is typically practiced in the average church today. It appears that this was a weekly (or possibly more frequent) gathering of believers to enjoy a meal with each other. This would be a celebratory meal, where they would laugh, tell stories, and build relationships. There would probably be a formal time where someone reminded the people who had gathered the basis and reason for their gathering, namely, Jesus. It was also likely that there was a time of formal teaching or discussion as part of the meal (cf. 1 Corinthians 12–14).
This was the Lord's Supper, and it is also likely that this was the primary weekly gathering of the local church.
---