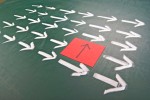 Over the past several years, I have experienced a huge paradigm shift in my thinking about life and ministry. As a result, I have watched with interest how this shift has affected my theology and my ministry practice.
Below is a brief explanation of the shift that has occurred, and a few of the resultant ramifications.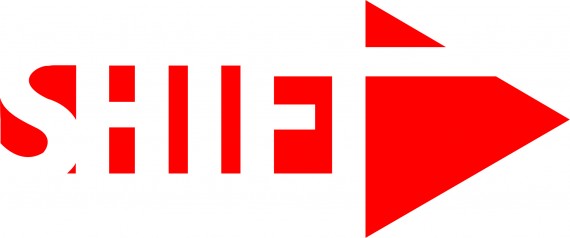 The Shift
I no longer view myself as pastor, or church planter, but as a missionary…and not just any missionary, but a missionary to a cross-cultural, unreached people group. In plain English, I view myself as a person who wants to introduce Jesus to a group of people who don't know much (if anything) about Him, and as far as they are concerned, don't really care to know Him.
The Ramifications:
There are many changes I've gone through, but here are four examples:
1. A Shift in "ministry" time.
While a pastor primarily does ministry among the people of his church, a missionary focuses on the people who are not yet part of a church. He immerses himself among them and learns their culture, their language, their issues, their needs, and their concerns. He lives life with them and among them.
Practically, while in the past, I have spent most of my pastoral time in the church office and with church people, in the future, I want to spend most of my time out of the church office, and with the people of the community.
2. A Shift in Vocation.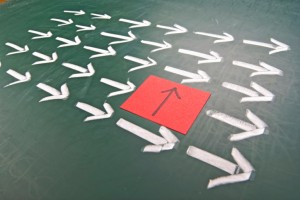 A pastor wants to get paid by the people of the church so he can free himself up to do "ministry." This is not bad, but a missionary will often get a job in the community so he or she can live and work among the people, and be seen as one of them.
I don't yet know what I'm going to do, and maybe some of my income will come from the "church budget" but ideally, I want to be living and working among the community. This also has the added benefit of freeing up as much money as possible to actually serve the community.
Many churches are handcuffed by pastoral salaries and building mortgages. Imagine what the church could do in the community and around the world if it didn't have to pay for pastors or buildings!
3. A Shift in Bible translation. (This one I can hardly believe.)
As a pastor who focused primarily on preaching and teaching believers, I wanted a Bible-translation that was as close to the Greek and Hebrew as possible. Now, I want to use a Bible that is as close as possible to the language of the people I am working among.
When Wycliffe goes into a community to translate the Bible, they don't try to make a translation that is hard to read but instead, while trying to maintain accuracy, try to get a translation that is as close as possible to the vernacular. So, while I used the NASB and the NKJV, I now think I'm going to switch to the NLT.
4. A Shift in how Truth meets life.
I used to be a professional theologian-pastor. All I did was read, write, think, talk, and teach about the Bible and theology.
I now believe that while doing so is valuable and important, if it does not result in loving and serving others (especially those who are not followers of Jesus), then I don't really know the truth I talk so much about. While some pastors can afford to live and work in an ivory tower, missionaries must get down and dirty. Theology must come to grips with life.
I have discovered that as I try to live with and love other people (especially those who are not like me and don't believe the way I do), a lot of what I thought and taught becomes much less important. Knowing the various views of the rapture are not that important when you are talking to a drug addict who is facing divorce.
Truth, I believe, is both tested and forged on the anvil of relationships.
If you are undergoing similar shifts, please let me know in the comments below. Maybe I will add more as I think of them.