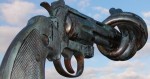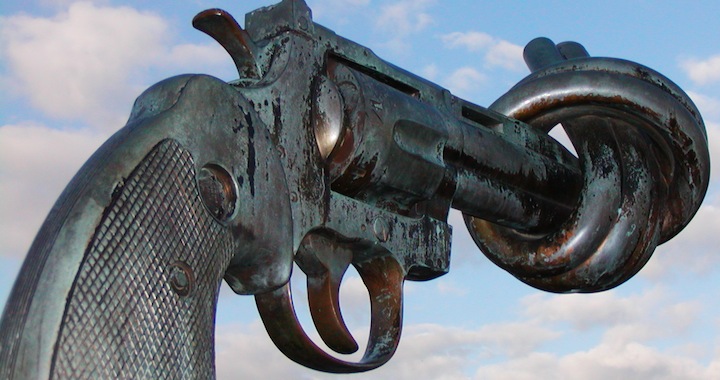 When faced with the question of how to deal with violence, most people think there are only two options: either be violent in return, OR lay down and die as a pacifist. There is, however, a third way, which is called "Non-Violent Resistance." It is what was practiced by Gandhi and Martin Luther King, Jr., and so many other people throughout history. It is also the way of Jesus.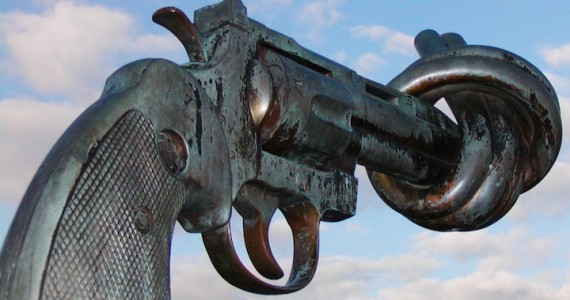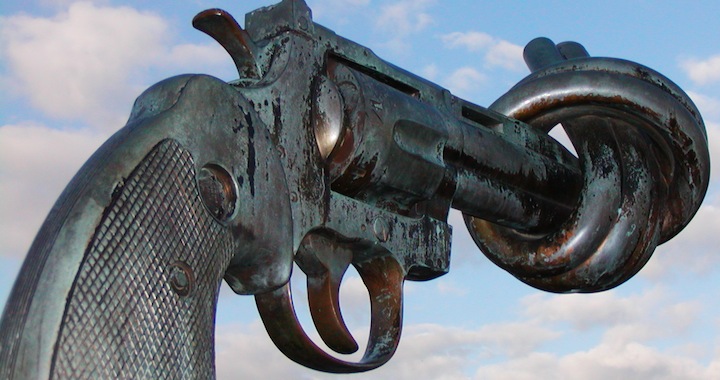 I have been doing a lot of reading and thinking about this over the past six years or so, and some of what I have learned will find its way into my upcoming book about giving up our rights, but here is a post about non-violent resistance, and some of the principles involved for living this way.
Though I do not have the time or space in the conclusion to this chapter to fully explain non-violent resistance, let me present a few of the guiding principles of this practice, and also suggest a few books so you can do further reading and research on your own.
1. Non-Violent Resistance Takes Courage
The first principle of non-violence is that it is only for courageous people who are willing to embrace it 100%. As long as there is the possibility in your heart of engaging in violence toward others, non-violence is not recommended. It takes great spiritual, mental, and emotional strength to engage in non-violent resistance, and must not be entered into lightly.
2. Non-Violent Resistance Seeks Friendship with Enemies
This leads to the second principle of non-violent resistance: Non-violence seeks to win friendship and understanding from enemies. It does not seek to shame or humiliate enemies, but to redeem and reconcile them to us, and to each other.
3. Non-Violent Resistance is about Defeating Injustice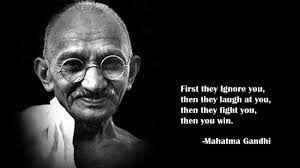 This is important because of the third principle of non-violent resistance, which is that we are not seeking to defeat people but to defeat injustice. Non-violence recognizes that those who perpetrate violence are victims of violence as well.
4. Non-Violent Resistance believes that Suffering Can Educate
Fourth, non-violence holds that suffering can educate and transform individuals and societies if those who engage in non-violent resistance accept violence toward them without retaliating violently toward others. Countless examples throughout history reveal that unearned suffering is redemptive and has tremendous educational and transformative possibilities.
5. Non-Violent Resistance Chooses Love over Hate
Fifth, non-violent resistance always chooses love instead of hate. Since love is unmotivated, unselfish, creative, and always seeks the good of others, those who practice non-violence will return good for evil and forgiveness for hate.
6. Non-Violent Resistance Recognizes that God is on the Side of All
Finally, those who practice non-violent resistance recognize that despite the rhetoric of war, God is on the side of justice, not just for one party or another, but for all. Though it may take time, justice will always win.
If you want to learn more about non-violent resistance, what it is, and how to practice it as a follower of Jesus, I recommend these books:
What are your thoughts on non-violent resistance? Have you heard of it? Does it "work"? Does it even matter if it "works"? Do you think you have the courage to resist evil and violence in this way (I do not think I do)?