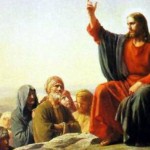 Do you have a paper theology or a people theology?
I used to have a paper theology.
In many ways, I suppose I still do.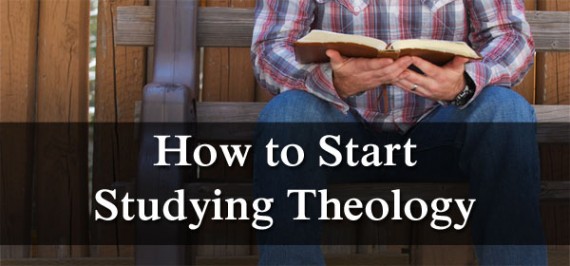 A paper theology is when we have the "right" answers to tough theological questions and issues, but we don't really know any people that are affected by our "right" answer.
In other words, paper theology is when we approach Scripture and theology from an "ivory tower" perspective. We study for the sake of studying and finding answers, but none of our answers have any real connection to life.
Paper theology is a theology that comes from studying books.
There is nothing exactly wrong with a paper theology. It is just that since paper theology never takes people into consideration, paper theology is often wrong when applied to real life. Paper theology may be right on paper, but wrong in life.
That's because life requires people theology.
I am working on my people theology
If paper theology comes from studying books, people theology comes from being with people.
It requires coming down out of the ivory tower, leaving the quiet study, closing the dusty books, and entering into the real lives of real people who have real problems. When you do this, you quickly discover that the neat and tidy answers from your paper theology rarely applies or helps anyone in real life.
More often than not, when you get involved in the lives of people, you will find that your paper theology begins to get a bit muddled. Lines start getting erased. Clear-cut answers start to get smudged a bit.
Being with people changes your paper theology.
If you try to hold on to your paper theology when hanging around with people, it will not be long before people stop hanging around you.
The theology that looks good on paper rarely looks good when applied to people.
Jesus had People Theology
One of the biggest battles Jesus faced during His earthly minister was with the religious people of His day. While those who were labeled as "sinners" by the religious people loved to hang out with Jesus, those who were religious often found themselves at odds with Jesus.
Why?
Because the people theology of Jesus clashed with the paper theology of the religious.
Almost every single encounter Jesus had with the religious people was because they had theologically "correct" answers to pressing cultural and religious issues, but which Jesus soundly rejected in favor of loving and helping people.
The religious people had laws (easily defended from Scripture) about not working on the Sabbath. Jesus let his disciples break these laws because they were hungry (Luke 6:1-5).
The religious people had laws (easily defended from Scripture) about who could and could not be helped on the Sabbath. It was even a nice three-point answer! But Jesus ignored their neat and tidy theological answer so He could help a person get his hand back (Luke 6:6-11).
The religious people had laws (easily defended from Scripture) about stoning those caught in adultery. But when they brought an adulterous woman to Jesus, He forgave her and let her go.
We could give example after example after example.
But here's the point: Jesus knew that the point of theology was to help us love people better.
If our theology causes us to bind heavy burdens on people's backs, while creating rules, restrictions, and regulations for how to live life with God and others, and we stifle people's joy, censor their love, and chide them for their grace, it is no wonder that people reject us and our theology, and maybe the God we claim to follow as well.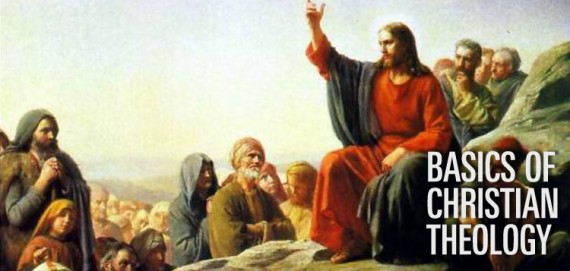 But let us follow the example of Jesus in developing our theology surrounded by people.
If our theology is really "true" it will lead us to look like Jesus and love like Jesus. True theology will be a theology built not on a love for paper, but on a love for people.
What does this mean for our theology?
It means that while we can develop and build our theology by reading and studying, nothing should be really set in stone until we put this theology into practice in the lives of people around us.
Do you believe God is angry about sin? Take a look at what this sort of idea does psychologically, emotionally, and spiritually to those in your life who know they are sinners. Does it lead them toward God, or away from Him? Does it lead toward honesty and openness about our failures, or does it cause us to hide and lie about our mistakes?
Do you believe that LGBTQ people are sex-crazed perverts being used by the devil to lead our country to hell? Well, first, good luck trying to prove this from Scripture, but second, how about you go out and become friends with someone who is gay? Of course, you better not tell them your theology, or you will never become friends. But if you truly become friends, you might discover that your "theology" about LGBTQ people changes. Here are some accounts of people who had this very thing happen to them:
Do you believe that Muslims are all violent extremists who want to chop your head off? Again, good luck trying to prove this from Scripture, but before you go spouting off about this idea to others, maybe you should go out and become good friends with some Muslims. Not to convert them or "win them to Christ," but just to be friends with them. I think that if you do, your paper theology about Muslims might change.
We could on and on about various other theological and practical issues, but the end of the matter is this: If you get to know people as part of developing your theology, these people will change your theology more than your theology will change people. And that's a good thing.