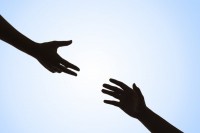 This is the final post in the series on tithing.
I decided I would close it out with some further resources to help you learn how to "tithe" from your income in the ways that have been suggested in this series…. that is, by personally helping people in need.
I mention a few books below, and I am giving away one of them away for free to someone on the newsletter list. I meant to have my next free ebook out by now, but since it is not ready, I will enter all newsletter subscribers into a drawing for a free copy of 101 Ways to Help People in Need
by Steve and Janie Sjogren. I will select the winner of the book on Tuesday, so subscribe today!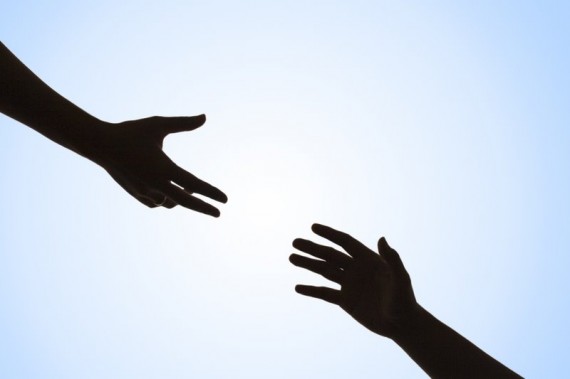 Helpful resources for loving others
At the top of the list are some blog posts by Sam Riviera at GraceGround.com. He has written a helpful and insightful series of blogs posts on "Getting to Know Your Neighbor" and another series on "Being the Church in the Community" which are full of practical suggestions on developing relationships with people in your neighborhood, and looking for tangible ways to love and serve them. I cannot recommend these blog posts enough.
Second, Josh Reeves is planting a church in Round Rock, Texas, and he recently wrote a list of 100 ways to engage your neighborhood. Many of these are similar to the sorts of things Sam suggested in his posts. The idea, of course, is not just to do one of these, and then dump the Gospel message on them, but to host many of these so that you develop ongoing relationships with people in your neighborhood, and over time, learn better how to love and serve them. Some of these activities can get expensive, but when you consider such expenses to be your "tithe" then they no longer become an expense, but simply another way of serving God and others with your time and money.

Third, there are two books which I have found to be helpful as well in giving ideas on how to serve others. These two books are 101 Ways to Reach Your Community
by Steve Sjogren, and 101 Ways to Help People in Need
by Steve and Janie Sjogren. Several of the suggestions in each book might be a little too "churchy" for some of us, and many of the suggestions seem to involve creative ways of inviting people to attend your church. But if you get rid of the gimmicky aspects of these ideas, many of them would work quite well in an ongoing effort to develop relationships and friendships with certain people in the neighborhood.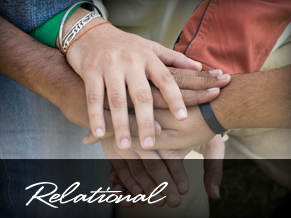 Finally, in a comment on a recent post (Devouring Widow's Houses), Tom told me about a website called The Relational Tithe where people with skills and a willingness to serve can be linked together with others who have needs. The site is brand new, and I am not sure how well it will work, but I joined the site and will see what comes of it.  I am hopeful that it will provide a way for people who want to serve with people who are truly in need.
Ultimately, "giving your money to God" is not about putting some in an offering plate on Sunday morning, or writing a check to your favorite charity. While you can do this with some of your money, the truly biblical model of giving money to God is making your finances available for the work of the kingdom in your own neighborhood and community, among the people with whom you live and work. This way of giving is more meaningful for you, more meaningful for them, and helps you put the love of Jesus and the values of the Kingdom of God into action in a tangible way with the people whom God has placed in your life.
Don't forget to subscribe to the email newsletter to be entered into the drawing for a free copy of 101 Ways to Help People in Need
 by Steve and Janie Sjogren!
---