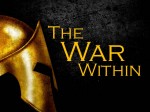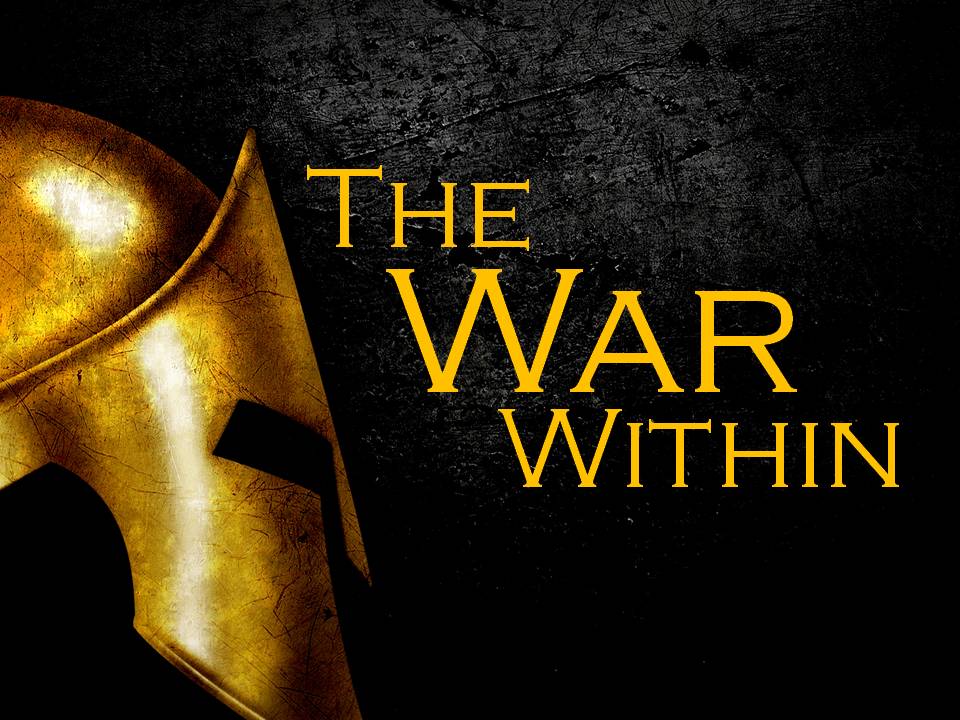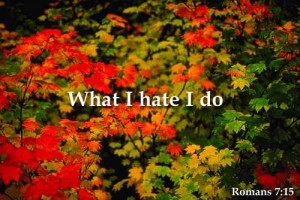 Calvinists sometimes quote from Romans 7 as a text which teaches Total Depravity and total inability, for Paul seems to describe a lack of ability to do anything good (Romans 7:15, 19, 24), and refers to being captive and enslaved to sin (Romans 7:14, 23). Paul says that although he wants to do what is right, he ends up doing what is wrong. Romans 7:19 one such verse which sums up the struggle nicely:
For the good that I will to do, I do not do; but the evil I will not to do, that I practice (Romans 7:19).
Part of the problem with Romans 7, however, is that people from all streams of Christianity are all over the map about whether Romans 7 describes Paul's experience as a Christian or as a non-Christian. While everybody agrees that Paul is writing about a struggle with sin, there is little agreement about whether Paul is describing how a Christian struggles with sin or a non-Christian.
1. Paul is Describing His Experience as a Christian
There are many who believe that Paul is describing his own experience as a Christian. It is pointed out that Paul uses the personal pronoun "I" and numerous present tense verbs throughout this passage. Furthermore, Paul references the "inward man" (Romans 7:22) and his "mind" which is at war with his "flesh" (Romans 7:23, 25).
Some argue that only a regenerate person has an inner man or a renewed mind which is able to war against the flesh.  Finally, nearly all Christians struggle with sin on a daily basis, and many note that the experience Paul describes seems to fit our own experience perfectly. It is comforting to know that even Paul struggled in this battle against sin.
2. Paul is Describing His Experience as a Pharisaical Jew
Others argue, however, that there are good exegetical reasons to think that Paul may be referring to his past struggle against sin as an unregenerate religious Jew.
For example, although Paul does use first-person pronouns and the present tense, he did not use this sort of grammar in Romans 6, the first part of Romans 7, or on into Romans 8 where it is perfectly clear that Paul is talking about regenerate people. It is suggested that Paul switches pronouns and verb tense in Romans 7:14-20 because he does not want to describe the experience of regenerate people, but describe rather his own personal experience as a religious Pharisaical Jew. He had the law of God, and tried his hardest to obey it, but completely failed.
Finally, many believe that a Christian who is truly indwelled with the Spirit of God should have more victory over sin than what Paul describes in Romans 7:15-20.
Calvinists are not United on Romans 7
Like all other brands of Christianity, Calvinists do not speak with a unified voice in this debate.
For example, J. I. Packer says that,
Grammatically, … the natural way to read it would be as a transcript of Paul's self-knowledge at the time of writing … (Packer, Keep in Step with the Spirit, 264-267).
However, a leading Calvinist professor like Anthony Hoekema declares the opposite:
The mood of frustration and defeat that permeates this section does not comport with the mood of victory in terms of which Paul usually describes the Christian life. The person pictured is still a captive of the law of sin (7:23), whereas the believer described in 6:17-18 is no longer a slave to sin (Hoekema, Five Views of Sanctification, 232).
Yet no matter which view a Calvinist takes, this passage creates problems for their system of theology.
If the Calvinist agrees with J. I. Packer that Romans 7 is a description of the ongoing struggle with sin that every Christian faces (including the Apostle Paul), then this passage creates problems for the Calvinistic doctrine of the Perseverance of the Saints. We will see how in the chapter on that topic.
But if a Calvinist takes the alternate opinion, along with Hoekema, and says that Romans 7 describes the condition and experience of the unbeliever, then this text creates problems for their teachings on total inability.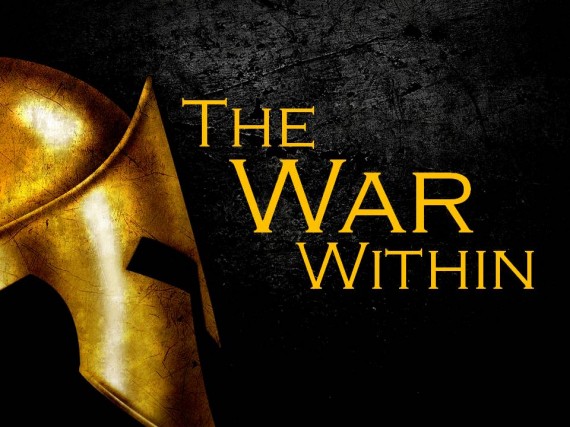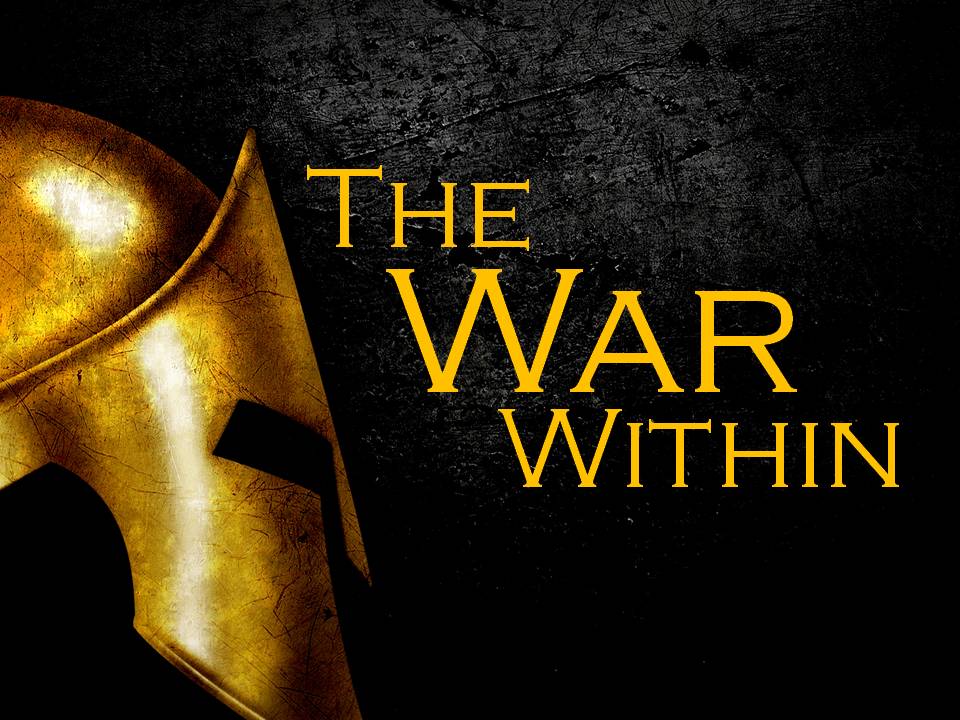 As seen in earlier posts through numerous quotes from Calvinists, total inability teaches that mankind does not have a will to do anything other than sin. They do not have the will to comprehend, understand, or choose to do the will of God.
Yet Paul writes that he does will to do the good (Romans 7:15, 19, 21). He even delights in the law of God (Romans 7:22) and does not will to do what is evil (Romans 7:19). None of this sounds at all like the total inability described by Calvinists.
Paul's Point in Romans 7
To understand Paul's point in Romans 7, it is important to delve briefly into the realm of biblical anthropology, where we learn that man consists of three parts: body, soul, and spirit. (Click the link to read this brief study).
The traditional question regarding whether Paul is talking about his experience as a Christian or a non-Christian can be answered by remember what we learned about the three parts of a person.
Is Paul talking about his experience as a non-Christian or a Christian? Paul is talking about both!
People who became Christians as adults know from experience that prior to believing in Jesus, they often struggled with sin and fought against the desires of their flesh, usually to no avail. Success in one area often came at the expense of greater failure in another.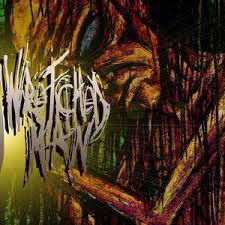 Yet although Christians gain the illuminating and empowering influence of the Holy Spirit when we first believe in Jesus for eternal life, we all know that the struggle with sin did not cease. It continues daily. Yes, victory is now possible, for greater is He that is in us than He that is in the world, but this does not mean that the struggle against the flesh is gone. We too, along with Paul, often cry "Who will deliver me from this body of death?"
Sin is Always a Struggle, but the Spirit Helps Us
This understanding of Romans 7 once again undermines the Calvinistic doctrine of total inability.
Though it is true that the soul of an unregenerate man cannot do anything good through his dead spirit or dying and corrupted body, the ability to believe in Jesus for eternal life does not depend upon the spirit or the body, but is a function of the soul alone.
Faith, remember, is being convinced or persuaded that something is true. Though the soul often receives bad data from the body and the spirit, and poorly reasons as a result, the soul is still able to believe in Jesus when the offer of eternal life is presented to it.
Romans 7, then, does not teach Total Depravity or total inability, but is rather a description of the constant struggle with sin that all people face, whether regenerate or unregenerate. The Spirit, given to us by God at the moment we believe, helps us gain deliverance from the power of sin in our lives.
If you want to read more about Calvinism, check out other posts in this blog series:
Words of Calvinism and the Word of God
.