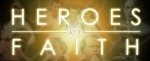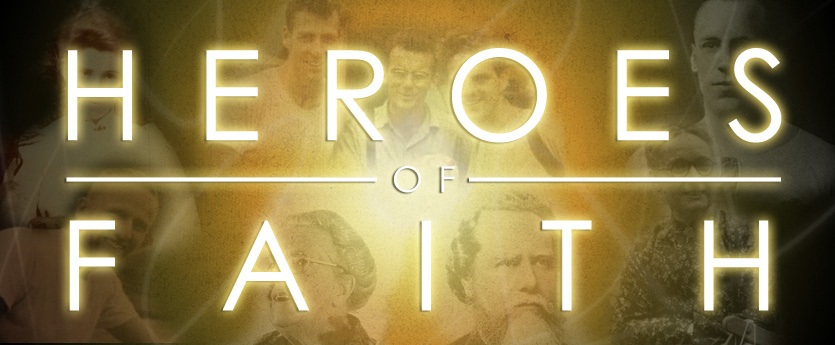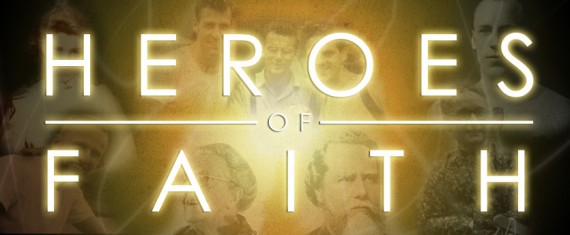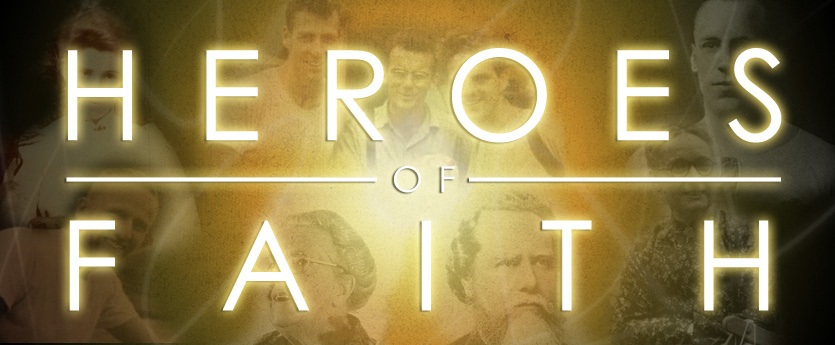 Great men and women of faith are those who follow God in running headlong toward hell.
Heroes of the Faith
Abraham was called to follow God to a foreign country, full of enemies and idol worshippers. Moses was told to return to the land which had a bounty on his head, and tell the ruler of that land to set free all his slaves. Joshua and Caleb saw opportunity and blessing where others saw only death and destruction. Judges like Gideon and Deborah went out against all odds to deliver people from enemies and idolatry. David went out against Goliath to protect Israel from bondage and captivity. All the prophets called the people of God back to obedience, mercy, and justice despite the threats from rulers, kings, and authorities.
And just because we run headlong with Jesus into hell does not mean we will escape with our lives. We may very well die in this desperate rescue mission.
John the Baptist was beheaded. Jesus went to the cross. Stephen was stoned to death. James the brother of Jesus was thrown off the temple tower and clubbed to death. Paul was imprisoned and beheaded. Peter was crucified upside down. Thomas was tortured, run through with spears, and then baked alive in an oven. Even today, many Christians in China, Africa, and the Middle East lose their lives as a result of following Jesus into the darkness.
Following Jesus is not safe
Following Jesus is full of risks, not just to our pride, power, and personal reputation, but to our very life and health! The call to follow Jesus is not a call to dignity, comfort, or respectability. It is a call to danger. True ministry does not happen when we go home with a full belly and a happy Christian tune running through our heads. True ministry happens when we feel the flames on our faces and carry the smell of smoke in our hair, when we know that every day may be our last.
In an excellent short sermon called "The Chocolate Soldier" C. T. Studd includes this little hymn sung by many believers of our day:
I must be carried to the skies
On a flowery bed of ease.
Let others fight to win the prize,
Or sail through bloody seas.
Mark time, Christian heroes,
Never go to war;
Stop and mind the babies
Playing on the floor.
Wash and dress and feed them
Forty times a week.
Till they're roly-poly,
Puddings, so to speak.
Round and round the nursery
Let us ambulate,
Sugar and spice and all that's nice
Must be on our slate.
C. T. Studd goes on to say that we must be "Paragons of Pluck; Dare-devil Desperadoes for Jesus; Gamblers for God. Fools and Madmen" and that this must be our song:
Learn to scorn the praise of men,
Learn to lose with God;
Jesus won the world through shame!
And beckons us His road.
The idea of going into battle to "lose with God" is a shocking idea. Should not our goal be to win? No. That is what makes our battle so dangerous. We do not enter it to win, but head toward the gates of hell knowing full well that we will lose.
[This post is part of a series called "To Hell with the Church" which will form a chapter in my forthcoming book, Close Your Church for Good. To get a free copy when it comes out, subscribe now.]
---