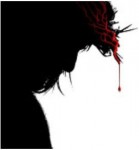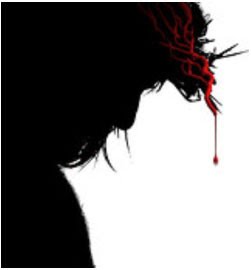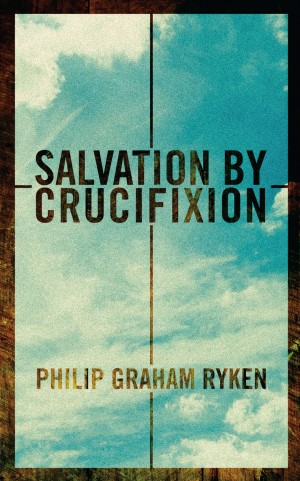 I know that when authors and publishers send out "review copies" of their books, they are hoping for positive reviews. As an author myself, I know how much negative reviews hurt. So whenever someone sends me a review copy of their book, I try my absolute hardest to write about everything good in the book, while downplaying or ignoring anything I didn't like.
So when Christian Focus Publications recently sent me a copy of Salvation by Crucifixion by Philip Graham Ryken, I wanted to like it. I really, really did. Especially since I am a big proponent of "Cruciform theology" which places the cross of Jesus at the center of all theological thinking and Christian living. I hoped that this book by Ryken would emphasize and reiterate how critical the cross is for our thinking about God, Scripture, the church, and our role in this world.
I was severely disappointed.
I will explain why, but first, let me point out the positives of Salvation by Crucifixion.
Positives of Salvation by Crucifixion
First, I loved the emphasis on the cross. Every page had something to say about the cross, and clearly defends the idea that the cross is central to Christian life and Christian thinking.
It is when Christians fail to recognize the centrality of the cross that we fail to live as Christians and as the church in this world. Ryken did a decent job of pointing this out in Salvation by Crucifixion.
I was also glad to see Ryken describe the brutality of crucifixion (p. 76). I have written about this myself, and find it helpful to remember the pain and suffering that Jesus went through out of His great love for us.
Finally, I really appreciated his explanation of how the practice of Roman crucifixion was reserved for the worst criminals of Roman civilization (p. 30-31). As I have mentioned frequently in the book I am currently writing, it is as a "criminal" on a cross that Jesus most clearly reveals God to us. Ryken didn't take the imagery that far, but I was glad to see that he emphasized that crucifixion was for criminals.
So, what then did I not like about the book?
Negatives of Salvation by Crucifixion
I will try to be brief and not overly critical.
My bottom line disagreement is that Ryken is writing from a Reformed/Calvinistic perspective. As such, I would have loved this book 15 years ago when I was a Reformed 5-point hyper Calvinist. But no longer. I found myself disagreeing (sometimes quite strongly) with something Ryken wrote on nearly every page.
For example, his use of the word "salvation" is murky. Very rarely (probably never) does the Bible use the word "salvation" as an exact synonym for "eternal life." But this seems to be the way Ryken used the word throughout his book.
Second, though there were places where Ryken said that "salvation" was by faith alone in Jesus Christ (that's good!), he then went on to add various conditions to faith. Just one example: One page 25, he writes that we must not only believe in Jesus, but we must believe "that Jesus died for his or her sins on the cross … accept that Jesus Christ lived a real life and died a real death … acknowledge that you, personally, are a sinner … confess that you need Jesus Christ to save you … believe that Jesus died on that splintery old cross … accept that Jesus Christ is not merely a legend." He want on to tell a story about a woman who apparently believed this (or most of it?), but didn't realize that the cross had relevance for her own life, and therefore (according to him) didn't have eternal life (p. 26).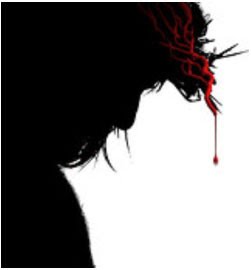 Third, I am not a fan of the Penal Substitutionary theory of the atonement. I am a proponent of the Christus Victor view. Ryken's book is overflowing with imagery, language, and themes from the Penal Substutionary view, and in my opinion, this perspective damages our view of God and what Jesus actually accomplished on the cross. This topic is so large, I cannot say anything else about it here.
Fourth, there is a strange statement on page 21 that God "purposed" the crucifixion (what does this mean), and then two paragraphs later that "the crucifixion of Jesus Christ was the most evil deed ever committed on the planet." I know that my Reformed/Calvinistic friends place great emphasis on the sovereignty of God, but this is one of the areas that causes great problems to their view. How can God "purpose" the greatest evil in the world? I just have real trouble with this line of thinking.
Fifth, I was shocked to read this statement on page 81: "If God did not spare His own Son from His curse against sin (see Rom 8:32), then why would He spare us from that curse?" Aside from the fact that this is an example of that penal substitution view rearing it's head, for in this view, God hates sin, and is angry at sinners, and so must kill His Son as a way to appease His own wrath against sin (which doesn't make much biblical or theological sense), the real reason I was shocked to read this statement is because it is the exact opposite of what Paul actually says in Romans 8:32! Paul says that if God did not spare His own son, then will he not also freely give us all things? The fact that God did not spare His own son is not evidence that He will curse us, but quite to the contrary, evidence that He will freely bless us!
Anyway, I could go on and on (As I said, I disagreed with something on almost every page), but those are some of my most serious misgivings about this book. Obviously, I cannot recommend Salvation by Crucifixion. It is too Calvinistic in thinking, approach, and theology, and thus, distorts Christ, the cross, and the Gospel.