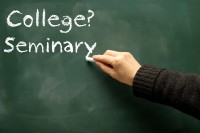 Some people wonder what you learn in seminary. Others wonder if seminary is worth all the time, effort, and debt. (By the way, if you are thinking about Bible college or seminary, I recommend starting off with an online Bible college or seminary to see if it is for you.)
As for myself, I am glad I went to Bible college and seminary because I think it provided me a "speed course" in much of the things I was already learning. I think I still would have learned most of what I learned in Bible college and seminary, but it would have taken me much longer.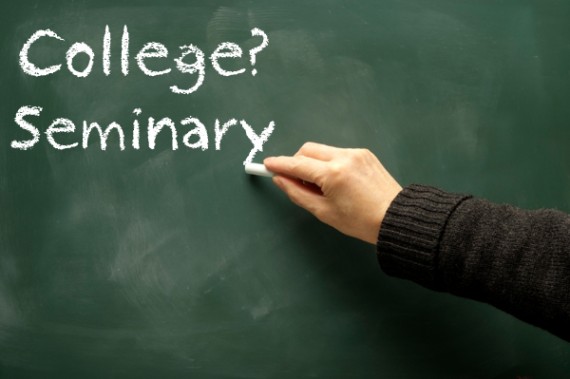 And yet… to get the knowledge that you learn in seminary, you have to wade through a bunch of crap. In other words, what you learn in seminary is often only helpful while you are in seminary.
What you Learn in Seminary
For example, I still remember in one of my "Eschatology" classes (study of the End Times), three different students were interacting with the professor about what we were learning. Between the three of them, they used the following terms: "ontological bridge," "theological taxonomy," and "epistemological center." And yet we wonder why the average seminary graduate has a difficult time connecting with the average person on the street.
Thanks to seminary, I understood what they were saying, but all I could think was, "I hope those students don't preach much." If seminary teaches us to talk like this, seminary is a failure.
If you ever catch me talking like this, come burn my books.
People often wonder what you learn in seminary. While there some value to seminary, mostly you wrack up a bunch of debt to learn to talk like a moron.
Have you been to seminary? What was your experience of seminary? Do you know seminary-trained pastors? Are they able to interact well with non-seminary trained people? Are you thinking of attending seminary? Why or why not?