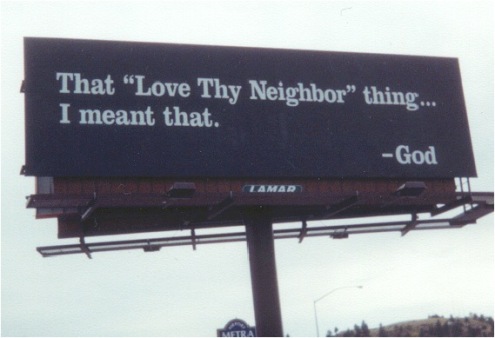 Yesterday we learned that in 2 Timothy 4:2, Paul warns against "unhealthy teaching" which is where people just want to hear more and more teaching, and rarely, if ever, put what they have learned into actual practice. Instead, Paul wants Timothy to provide "healthy teaching" by leading his church out into the streets and houses of their community to put into practice the things they have learned from Scripture.
All too often, it seems that the "application of Scripture" is limited to an short exhortation at the end of the sermon, providing some examples or tips on how to live out what has been learned. But along with this, what is often emphasizes is the importance of doing everything possible to learn more about the Bible.
In the churches I have attended and pastored, we placed a heavy emphasis on faithful church attendance at both the church service and at Sunday school, and highly recommended that people attend a mid-week Bible study. Those who are really mature were encouraged to take copious sermon notes, study the Bible on their own for an hour or two every day, listen to sermons on the radio while driving to work, download sermon MP3s from the internet for listening while jogging or weeding the garden, read Bible study books and theology books in their spare time, and attend one or two Bible conferences or retreats every single year.
Could it be that maybe a better application of Scripture would be to invite people to study the Bible less, and put it into practice more?
Love  for Learning
I was one of these types of Christians. I listened to sermons every chance I got, read books only about the Bible, and could only have discussion with people if they talked about the Bible. My primary interests were the newest interpretation of a tough biblical passage, the greatest insight into a unique Greek word, or the best explanation of a theological debate. I traveled across the country to listen to this teacher, attend that conference, or understand a new theological development. I gathered around myself books, CDs, and tapes of all the best preachers and teachers.
I called it "preparing for ministry." And once I was in ministry, I called it, "sharpening my skills," "increasing my knowledge," "meditating on the Word," or having "iron sharpen iron." It consumed my time and energy so that I barely had any left for any of the people in my life. My wife and family got neglected, and I barely knew the names of my neighbors.
I wonder if this is the unhealthy teaching that Paul had in mind? The teaching where the only goal is more teaching. Unhealthy teaching is where people have itching ears for more teaching, and to satisfy their desire, they gather around themselves a whole host of teachers who will fill their days, and weeks, and months with the best biblical teaching that exists!
But all the while, lives are unchanged, love is not shown, generosity is not practiced, care is not given, forgiveness is not offered, and peace is not practiced.
Love for Neighbors
Could it be that we need to study our Bible less, and put it into practice more? Could it be that we need to listen to fewer preachers and teachers, and start loving our neighbors and coworkers more? Could it be that we gather around ourselves a multitude of teachers so that we don't have to put into practice what we already know?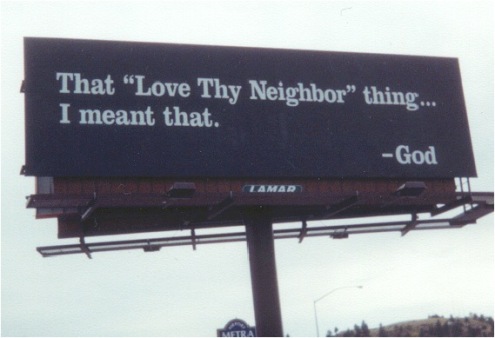 I know that this was true of me (and in many ways, still is), but I am trying to change. I am trying to move away from libraries, and in the direction of love. It's not easy, and I often miss my studies, and my preaching, and my teaching, but I believe that learning to love others in practical ways is essential to following Jesus.
---