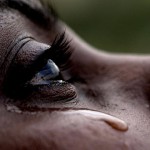 I hear a lot of religious talk about how following God will lead to suffering and pain. How we must sacrifice ourselves for Jesus. While I do not at all deny that the New Testament does speak with this sort of language (cf. Rom 12:1-2), and while I completely agree that following Jesus will lead to troubles and trials (John 16:33), I think that religion sometimes places too great of an emphasis on the pain and the sorrow, and not enough emphasis on the joy and contentment.
Let me put it another way. I sometimes hear people say, "Jesus suffered and so should you."
I'm just not so sure this logic is sound, nor am I sure it is biblical.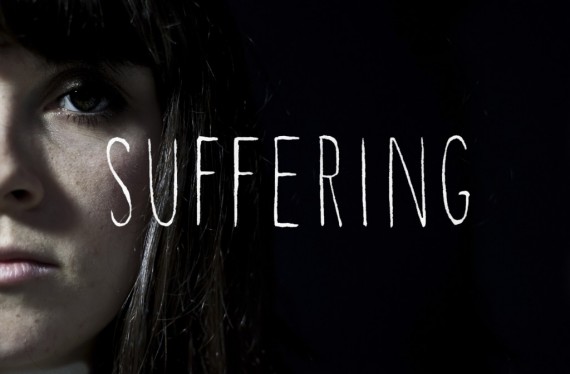 To say that we need to become more like Jesus by following Jesus into suffering is like saying that we need to become more like God by following God into creating the universe.
Good luck with that…
While we certainly can be creative, none of us will ever create the universe.
Similarly, while we certainly will suffer in this life as followers of Jesus, Jesus does not call us to suffer as He suffered.
Yes, I know that we are to take up our cross and follow Him.
But to take up your cross and follow Jesus (Luke 9:23) is to take up your cross, not His.
He already carried His cross. He doesn't need or want or call us to carry His cross. Jesus carried His cross so that we would not have to. (Yes, yes, Simon carried it for him for a while, but when we talk about Jesus carrying His cross, we're not actually talking about Him carrying it, but about His death and suffering upon the cross…)
Jesus did not suffer and die so that we could follow Him into suffering.
I believe this sort of misapplication of the death of Jesus only grieves Jesus deeply.
Imagine if a criminal broke into your home and gave you the choice of torturing you or your child. You would obviously choose to have the criminal torture you to death. But what if, as your child grew up, they wanted so much to be like you, that they decided to start seeking out people to torture them? Is that why you chose to be tortured instead of your child? So that they could imitate you and become tortured also? No! You took the torture so that they could live free of torture, and it would grieve you if your child thought that by you taking torture for them, they had to be tortured themselves in order to be like you! You died so that your child might live!
So also with Jesus. Jesus died so that we might have life, and have it to the full (John 10:10). Jesus died, not so that we too might die as He did, but rather, so that we might live as He did.
So don't follow Jesus into suffering.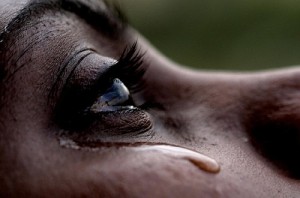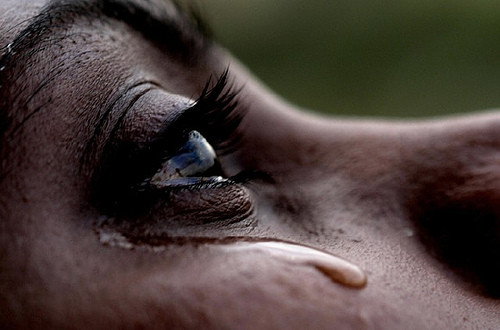 Yes, in this world, you will have troubles (John 16:33). But that is because this world is full of troubles. Jesus didn't want you to think that by following Him, you would escape all troubles. No, you will still have troubles, but you can bear them with the knowledge that they will lead to opportunities to glorify God and serve others.
Remember that people who do not follow Jesus also have troubles. But without the knowledge that God can use even their troubles to transform lives and bring restoration, redemption, healing, and hope, many people allow their troubles to get the best of them, and they turn to drugs, alcohol, entertainment, sex, or even death as an escape from their troubles.
Not so with the follower of Jesus! Our troubles are no different from the troubles of others, but we can redeem our troubles, knowing that God will use them for the good.
That is the only real difference between the troubles we have as followers of Jesus and the troubles that people face who do not follow Jesus.
We Christians sometimes adopt a martyr mentality, where we think our troubles are so much worse than the troubles that non-Christians face. But if you spend any amount of time in the lives of non-Christians, you will soon come to realize that this is not true.
All people face troubles, because this world is full of trouble and pain and sorrow and sickness and death.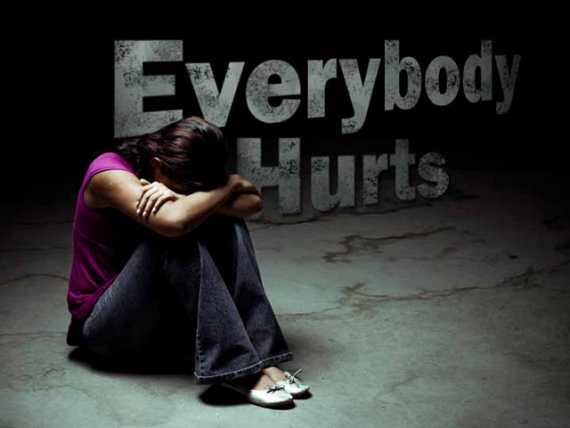 The thing that separates the follower of Jesus from the non-follower is not a lack of trouble or more troubles, but rather the fact that we believe God can redeem our troubles and use them for the good.
In fact, when we talk about suffering with Jesus, it might be best to realize that this does not mean that Jesus is calling us to suffer for Him. No, it means that when you suffer, Jesus is with you in the suffering. He does not send pain and suffering upon you, but rather walks with you through the pain and suffering when it comes.
This is what it means to take up your cross and follow Jesus. It means to imitate or follow Him, but not to copy Him. It means to view our suffering and troubles the way He viewed His … as something that God can redeem. Jesus did not want to suffer and die (and more than we want to experience the suffering and pain of life), but He knew that His suffering would result in the greatest revelation in human history.
Similarly, our troubles can also result in a revelation.
Revealing Suffering
When we walk with God through the pain and suffering of life, we gain a clearer picture of who God truly is, and especially, who we truly are. We also gain a picture of how we can walk with other people through their pain and suffering … NOT by quoting Bible verses at them and pounding them over the head with fear, guilt, and shame about the judgment and punishment of God, but by simply being with them, crying with them, serving them, and loving them, as God does for us.
But make no mistake. Just because God redeems pain and suffering, this does not mean that suffering is good. Suffering is bad.
God does not want anybody to suffer, nor does He send suffering on anybody.
But in the wisdom of God, good can come out of bad suffering. Just as the glorious gifts of redemption, reconciliation, and revelation came from the badness of the cross, so God can bring good out of the bad things that happen in our life as well.
To imitate Jesus is not to imitate Him in His suffering, but to imitate Him in His love.
To become like Jesus is not chase after pain and rejection from others, but to chase after opportunities to serve others like Jesus.