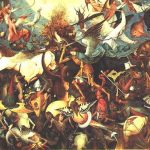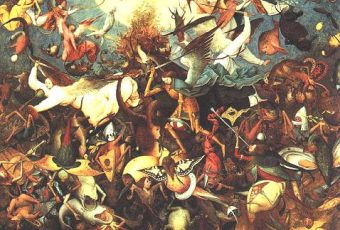 Have you ever tried to study or teach the books of Daniel and Revelation?
If so, you know how challenging they can be. This is partly because these books are two of the "Apocalyptic" books in the Bible. The apocalyptic books of the Bible are some of the hardest to read, study, understand, and teach.
I recently read an excellent book on how to study and teach these apocalyptic sections of the Bible. It is the book Interpreting Apocalyptic Literature by Richard Taylor.
In this book, Taylor provides an excellent summary of what Apocalyptic Literature is and why it is so difficult for modern readers to understand. He then moves on to provide numerous suggestions and guidelines for studying Apocalyptic Literature and teaching it to others (e.g., p 118f). Taylor also includes several warnings about the pitfalls that many ancient and modern Christians have fallen into when they study and teach these difficult portions of the Bible (p. 130f).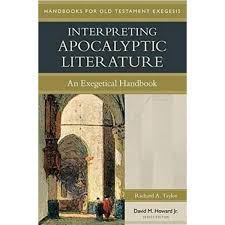 I found this book to be one of the best introductory books I have read on Apocalyptic Literature in the Bible, and highly recommend it for anybody who wants to study, teach, or preach through any of the Apocalyptic books or sections of the Bible. This is especially true if you plan on teaching the book of Daniel. I say this because the Taylor uses the book of Daniel to provide practical examples of how to read and teach Apocalyptic Literature. As such, this book almost serves as a good mini commentary on Daniel.
Of course, if you are studying Revelation, this book by Taylor will be helpful too, but there are not nearly as many tips or suggestions on Revelation as there are on Daniel. This is probably the only downfall to Taylor's book, since Revelation tends to be more difficult to read and understand than Daniel. But I have previously provided some tips on reading Revelation, and there is another book in the series which focuses specifically on Revelation.
So, do you want to study and teach Daniel and other apocalyptic books of the Bible? Interpreting Apocalyptic Literature by Richard Taylor will lead you in the right direction.