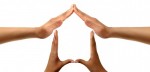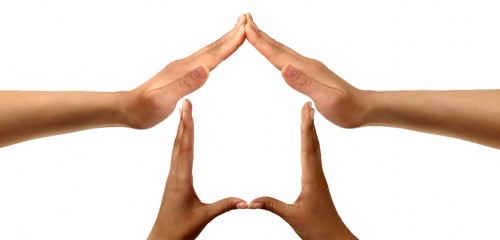 I recently received an encouraging email from Ward Kelley, a long-time reader of this blog and someone I consider an "online" friend. I asked his permission to share his comments with you…
Good morning. I got up this morning and decided I would read your book Put service back into church service. As I have been struggling with the whole idea of what church really is…I find that your writings in this area the most applicable to my station in life. Pages 66-68 concerning church programs and their need for a finite life, and of feeding "Jim Handley's" family while he found a job struck a chord with me.

Last month my wife — the social creature with a big heart that she is — met a couple through a woman's prayer group at the church we attend who was pouring out her heart about their impending homelessness. We took them out to dinner to assess their situation and after finding out they had not approached the church for assistance I suggested they request aid through the church benevolence fund.

She approached the church by phone, though they had been attending for some time, seeking $1,500.00 to help them move into an apartment. The finance leader of the church, without even so much as a conversation, said that a check for $250.00 would be left at the front desk for her. Something is better than nothing, of course, but the woman felt that since the man had not cared enough to inquire into their situation, that he did not care about them as people. She felt he was dismissive, and the $250, while very generous, was not nearly enough to actually provide any help to their actual crisis.

I called and left message for the finance pastor and received no call back so I cornered him at church. I asked him if he could fill in some blanks for me concerning this family and he had no facts. He stated they got calls all the time for money and couldn't get the details on every one. I am aware this happens as I was involved with benevolence at a previous church. When I reminded him that they were not strangers but part of this church's family… He couldn't get away from me fast enough.

Is this how we are to treat family?

So I decided to take matters into my own hands.

I got more deeply involved searching out cheaper home alternatives for them and found several. Then I arranged a meeting to discuss in more depth with the husband his budget, and alternatives for them to live. My wife and I made it know that we were willing to help them bridge the gap with some financial and other assistance till they were back on their feet.

It was obvious that the work we did and the personal care we gave meant a lot to this family. My wife and I enjoyed it immensely as well!

Why didn't the church do this for them?

Though of course, as you point out on your blog, since my wife and I "are the church" I suppose "the church" did help out this family…

In the end, the man decided to move his family in with his father rather than take one of the alternative routes I offered. A week later he asked for $300 to help with the transition. Had the finance pastor spent 15 minutes with this couple, listening, showing compassion, and guiding them biblically, he could have accomplished this in the name of the church.

Ironically this same finance pastor was busy preparing a "Church Event" of outreach to poor children in the community where they came to the church for free health and dental checkups, and haircuts. I cynically suggested to my wife that this was subliminally designed as a membership drive… Like so many churches they are expending massive time and money on programs to bring people in the front door, while they lose even more out the back door by not truly loving or caring for the people who are already there.

Again, a few weeks ago my wife found a young couple living in a tent behind a strip mall. She began by helping them by driving them around, and bringing them over to shower and wash their clothes. In subsequent conversations I believe that they are Christians … yet young and immature in the faith. Last week a storm blew through, knocked their tent down and soaked all their meager belongings, so they have been in our home since then. Some friends of ours offered to allow them to live in a travel trailer in their yard till they got back on their feet. We met last night as a group to decide a game plan for this young couple. My friend is also struggling with his role in the "church," and is finding this sort of approach to be much closer to the way of Jesus.

Not all relationships are instant success stories!

Of course, it is critical to remember that even when serving others in such tangible ways, lives are messy, people change slowly, and there are numerous setbacks and we walk with people through their difficulties.

Take, for example, the couple that recently moved into our home with us. They were within one day of having the trailer ready to move into … and blew it.

The guy (James) took a day off from his contracting job to go over and finish the job. He decided that since he was off work that it would be a good day to buy a case of beer and get plastered. Once drunk he managed to get into a fight with the trailer owner's son in law who was helping him. Needless to say, after being given a warning during our sit down meeting not to cause any drama … he was told never to come back.

After spending the night at an emergency department with him I directed my wife to take Mandy up to the local extended stay and pay for their first week.

It is frustrating in one sense working with dysfunctional people, even more so when they claim to be born again. Living in the south, everyone has biblical knowledge, and can talk a good game … but the discipleship, the love, the need to serve Christ are not present. We are going to continue to assist them, rides to work, church, grocery, etc. I reasserted to my friend and wife that sometimes serving Christ, and people, can get messy.

We don't love and serve others for thank you's or recognition, but to serve Christ.

Anyway, I think your writings in this and other books about the church are spot on. It is a struggle to make the transition, but I wanted you to know that your writings encourage me on to finding my place in the body of Christ, whether others find in unconventional or not.

Ward Kelly
Thank you, Ward! Your email is not only an encouragement to me, but to many others who are trying to follow Jesus in similar ways.
Here is a video from Keith Green that Ward sent along later which reminds us of this point:
Do any of you have similar stories to share about how God is using you to "be the church" in your neighborhood and community? Feel free to share them in the comments below!