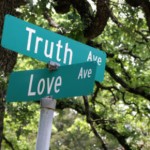 Yesterday I asked for your input on two theology quotes. Earlier today I provided my own input on the first of these two quotes. Here is the second:
It has been in vogue to say that today the important thing is not Christianity's truth but its relevance. That is like saying to the sick that the important thing is not the accuracy of the prescription, but taking the medicine. In determining which of the innumerable kinds of medicine to take, how much, and how often, nothing is more important than the accuracy of the doctor's prescription.
This quote is from Integrative Theology
by Gordon Lewis and Bruce Demarest (p. 47).
Though they speak of accuracy vs. relevance, the options are often presented as "truth vs. love" (Eph 4:15), or "grace vs. truth" (John 1:14, 17). Ideally, of course, both would be nice, but if we have to err on one side or the other, it is often argued (as in the quote above) that we must lean toward truth and accuracy.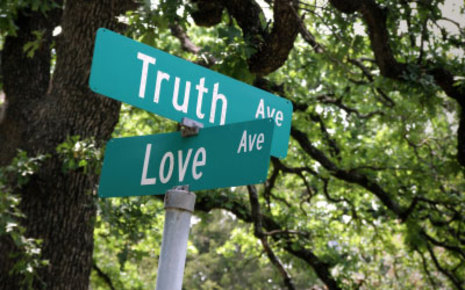 I have often taught this way as well.
In the first church I pastored, I preached that the Bible teaches us to speak the truth in love, but if you were going to overemphasize one side or the other, it was better to emphasize truth. Why? Because untruth, I argued, was unloving. Therefore, emphasizing love at the expense of truth is actually hateful.
That, it seems to me, is kind of what Lewis and Demarest are saying above with the image of the medicine. Who cares how loving the doctor is if he gives you the wrong medicine? What is most important is a truthful diagnosis and an accurate prescription.
What is wrong with this? Nothing really…except that it allows people to do and say the most horrendous things in the name of "truth." And as I have already argued, truth which does not lead you to love, is not truth at all.
Without Love, Truth is Suspect
I understand that a false diagnosis and an inaccurate prescription may do more harm to the patient, but a doctor who does not love the patient or care about the patient and genuinely desire that they get well, will likely not accurately diagnose the sickness or prescribe a medicine.
My wife recently went to a doctor about some health problems she was experiencing, and it quickly became obvious to her that he did not care to hear about her symptoms, take the time to answer her question, or explain to her what was happening. All he did was offer her a small packet of prescription slips which he was certain would take care of a problem he had seen a thousand times before.
My wife was a little hesitant to take prescriptions offered so callously, but trusting his professional, expert opinion, did so anyway. While some of her conditions improved, several others grew worse, and she also began exhibiting several new conditions. We did a little research online, and the doctor had given her the exactly wrong prescription to help her problem.
Why did this happen? Because the doctor didn't care about Wendy enough to listen to her and spend a few extra minutes finding out about her and her symptoms. He wrote out a few prescriptions, and walked away, thinking he had solved another case, when in fact he had failed miserably, because he lacked the prerequisite love.
Not Truth or Love…
How often do we quote the truth at people, giving them a verse, or a pamphlet, or a book, thinking we have solved another problem, saved another soul, when in fact, we have only made the problem worse? Truth, if it does not come from love and lead to love, is not truth, but a lie.
…But Truth in Love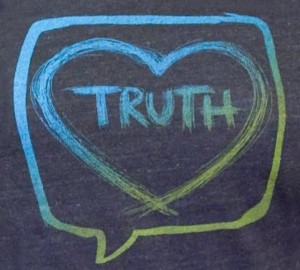 Here's the point: I don't think we can choose between "truth and love" or "accuracy and relevancy." One without the other perverts the one that is emphasized. Truth without love is harsh judgmentalism and dogmatism. Love without truth is blind sentimentality. But truth in love is compassionate concern.
If you cannot speak truth in a loving way, then it is not true. It is only from a position of love that you can speak the truth and seek the good of the person to whom you speak it.
True truth is loving, and real love is truthful. You cannot divorce the two. If you find yourself justifying what you are going to say or do "in the name of truth" or "in the name of love" you are probably being neither truthful nor loving.
When it comes to truth and love, don't be content to err on one side or the other. The way of God, the way of Jesus, and the proper way of theology is to speak the truth in love. If one or the other is missing from your theology or your teaching, it would be best to keep your mouth shut.
---