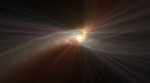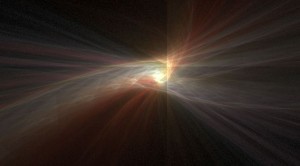 Following Jesus into freedom will look different in different situations, with different people, who live in different cultures, all of whom have different gifts, desires, strengths, abilities, and who seek to love and serve different neighbors and people in different communities.
But it doesn't need to be anything grand. Despite our culture's propensity toward going big and making a splash, most methods of advancing God's kingdom of freedom and love begins with doing whatever you can, wherever you are, with the people who are around you right now, using whatever you have.
Following Jesus does not require big budgets and bigger buildings. It begins with something small. An act of kindness. A word of forgiveness. A smile. A willingness to cross the street, to strike up the conversation, to ask someone how they are doing and not take "Fine" as an answer.
Following Jesus means that we have the liberty and freedom to explore new ways of doing ministry with new types of people.
Traditional Church Lets Millions of People Down
While the traditional ways are tried and tested, they still let a lot of people slip through the cracks. There are millions of people in our cities and states that will never be loved or served by the traditional ways of church.
So the kingdom of God needs missional entrepreneurs who will see the segments of our world that are getting overlooked and passed by and will step out in faith and courage to see that these other people also are shown the love of Jesus.
Being a Missional Entrepreneur
The great tragedy is that these missional entrepreneurs will get condemned. They will get slandered. They will be told that God cannot and will not bless their endeavors because they are not following God's ordained plan for the church.
But these men and women who are trying to advance the rule and reign of God in new direction to new people with new means know what God has called them to do. They know that they have the freedom in Christ to experiment and explore. They know that while the message of the Gospel does not change, the methods and means of sharing and showing this Gospel must constantly change along with the culture. They know that when the methods do not change and adapt, the church becomes irrelevant, dragging the message of the gospel down as well.
The Real Sin
The real sin is not in trying by all means necessary to save some, but in deciding that since some people do not fit into our traditional patterns, they are beyond the reach of the Gospel.
The real sin is in waving the white flag at the forces of darkness who have seized control of certain segments and portions of our culture and society, and sending the secret message to Satan that as long as he leave us alone with our comfortable pews, beautiful stained glass, and soaring steeples, we will leave him alone to do what he wants with people who are enslaved for sex, addicted to drugs, and victims of violence.
[This post is part of a series called "Fixing Our Eyes on Jesus" which will form a chapter in my forthcoming book, Close Your Church for Good. To get a free copy when it comes out, subscribe now.]
---