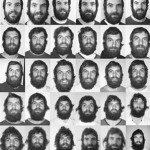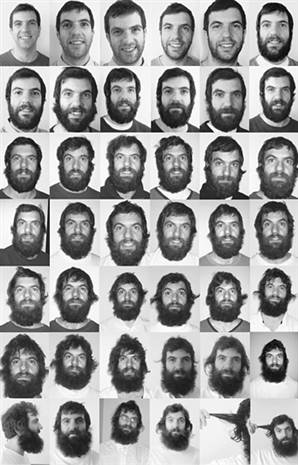 Jennie Yabroff reported in Newsweek that "After A. J. Jacobs spent a year reading the Entire Encyclopedia Britannica for his book "The Know-It-All," he figured he had the yearlong experiment thing down. How much harder could it be to follow every rule in the Bible? Much, much harder, he soon discovered, as he found himself growing his beard, struggling not to curse, and asking strangers for permission to stone them for adultery."
What I found most interesting about the article is some of the comments Jacobs makes in the interview. When asked how his life is now that he can sin again, he says, "I miss my sin-free life, but I guess I was never sin free. I was able to cut down on my coveting maybe 40 percent, but I was still a coveter." Jacobs sounds a lot like the Apostle Paul, when he wrote, "But sin, taking opportunity by the commandment, produced in me all manner of coveting" (Rom 7:9). Jacobs, like Paul, realized that nobody can perfectly obey the entire law, and trying only makes you recognize your sin more.
When asked if there were any rules he was still following, Jacobs focuses on the Sabbath. He says, "I love the Sabbath. There's something I really like about a forced day of rest."
Interesting, isn't it, that this is what Jesus tells us: "The Sabbath was made for man, and not man  for the Sabbath" (Mark 2:27). God knows that we need to rest from our work, and life is better when we take time to rest.
The entire law, really, is to help us live life better with God and with each other. The great deception of sin is that we think it helps us live life to the full, but in reality, sin only gets in the way of truly living life.
Naturally, Jacobs found many of the laws and rules impossible to obey. For example, there's a funny story in the interview about when he stones a man for committing adultery, but he doesn't really stone him to death as commanded in Scripture. Of course, if he did, in our culture, he would be a murderer, which would be breaking other Biblical commands. This leads Jacobs to admit that "One of the lessons…[is that] there is some picking and choosing in following the Bible, and I think that's OK."
In other words, since God's standard of righteousness is too high for us to realistically follow, we can lower the standard by picking which commands and rules to obey. How much better would it be to say, "We can't come close to obeying all these laws, and since God demands perfect righteousness, I need to get it from somewhere else. Jesus lived in perfect righteousness, and tells us that if we believe in Him, He gives that righteousness to us" (John 3:16; 5:24; 6:47; 2 Cor 5:21).
I pray that Jacobs comes to this conclusion. It is evident that the Spirit is working on him, for now that he is without the law, he admits that he feels "unmoored, overwhelmed by choice." Paul did tell us that the law is a tutor, to bring us to Christ (Gal 3:24-25). Jacobs lived under the tutor for a year, and we can pray it will lead him to believe in Jesus for everlasting life.
If you want to read more about this, you can get his book: The Year of Living Biblically.