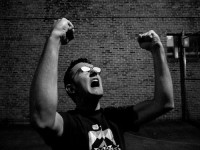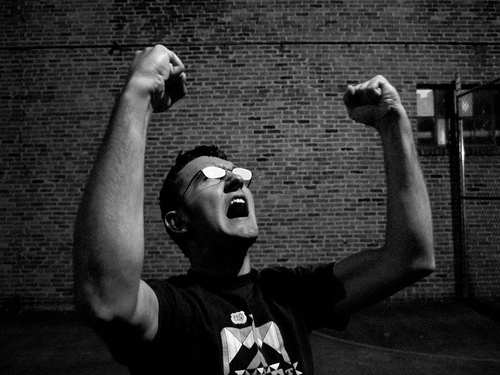 One thing I have learned in times of crisis is that God can take our anger. If we feel like yelling at God, it's okay… He can take it.
My wife and I were discussing this and she talked about how it is just like our children.
Children often get angry at their parents for not giving them something they really wanted (like candy before dinner), or taking something away that they had (like a sharp knife). The parents, if they are good parents, do this because the parent sees the bigger picture and knows what is best. While we don't enjoy having our children upset at us in such situations, we can handle their anger because we know that we did what was best.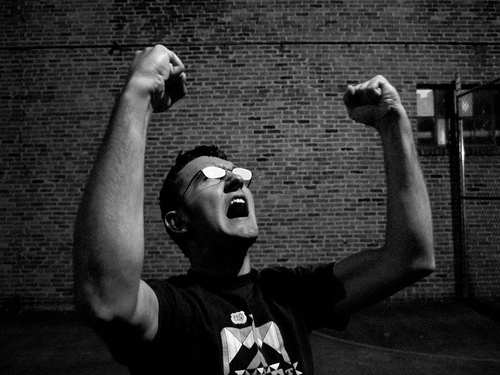 Yelling at God our Father
Similarly, we are God's children. As our Father, He sees the big picture and knows what is best for us. We may get angry and upset, and if we do, He can take it because He knows we just don't understand. I don't think such anger is sinful or carnal, but just anger from ignorance.
God would rather have us come to Him in anger than run from Him in anger. When we are angry at God, but try to hide it, this doesn't please God, for this is just a form of pious dishonesty. Do you feel like yelling at God? Don't hold back! Tell God what is wrong.
Yesterday, one of my daughters was angry at me, and I couldn't figure out why. As I tried to figure out what had happened, I gently probed her with questions. But rather than answer my questions, she just kept saying "Nothing!" No matter what I asked, that was her answer. This is how we act toward God when we don't vent our anger at Him, and instead just clam up about what we're feeling.
Yelling at God is a healthy spiritual and relational practice.
The Psalmists all understood this, and in the Psalms, we encounter some of the most angry writing in all of Scripture, and much of it is directed at God. The Psalmists had raw emotions and were not afraid to vent at God. If you ever feel like yelling at God, I highly recommend you read some of the Psalms and yell at God along with the Psalmists.
Yelling at God reveals Honesty
God wants to be with us in our pain and anger, especially if He is the one who caused it. This is because going to God when we are angry and frustrated at life and at Him is an indication of our love for Him.
So are you angry at God? Are you angry about something he allowed to happen in your life?
Go ahead. Yell at God. Curse if you have to. There is nothing you can say that God hasn't heard already… It's not like God has virgin ears. Tell God your blasphemous thoughts. You have permission to be honest with God about your thoughts and your feelings.
God always prefers angry honesty over the sullen silent treatment. So yell away.
In my own experience, after I have yelled at God, I have often "felt" His arms around me afterward, saying, "Thank you for letting it all out. I was waiting for you to be honest with me. Now, let's talk about it…"
What is your experience with yelling at God? Have you ever done it? How did you feel afterward? Did Christians condemn you for doing so? Did God? Share your experiences in the comments below.
Can I pray when I'm angry at God?