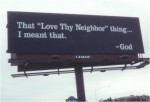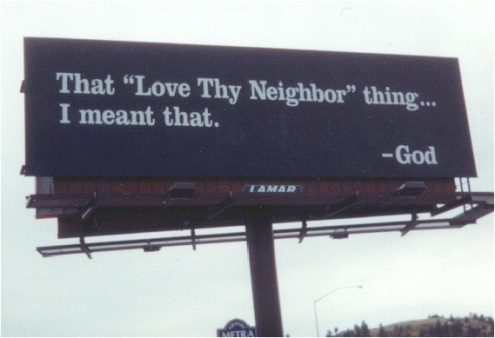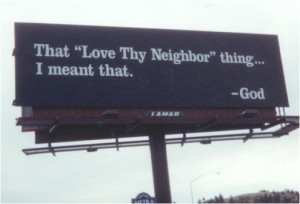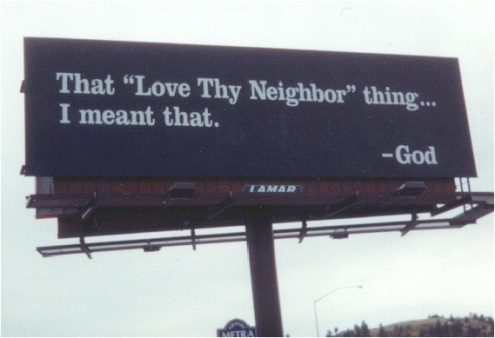 This post contains three more ways to develop friendships with your neighbors. In a previous post, we looked at the first four, which included remembering their names, offering a helping hand, working towards a common goal, and paying attention. ⇦ Click here invite others to read this helpful post!
5. Keep Their Secrets
Would you like to know whose sister has been on national news for weeks? Whose family is Mafia? Who is an undercover secret government agent? Who is having an affair with a neighbor? Who is very rich, but lives simply? Who is gay? Who hates their neighbor? Who sunbathes nude in their backyard?
We have discovered that people tell us their secrets because they trust us. Are the secrets I mentioned above our neighbor's secrets or the secrets of other people we know, or have known? Or am I making up these "secrets"? – We're not telling.
Passing around this kind of information makes for juicy gossip and broken relationships. Don't give in to the temptation to tell what you know, except in the rare instance where you have come across a crime such as child abuse, spousal abuse, or drug dealing. In those cases, consult an attorney or trusted police officer for professional assistance.
Paying attention to what is happening in people's lives, whether it be an escaped dog, a broken water pipe, or sick family member offers opportunities to not only help them, but to also build relationships with them. When they trust us enough to tell us their secrets, being trustworthy and not sharing the information with others further builds and cements our relationships.
6. Weep With Those Who Weep
Whether our spouse left us or a family member has a serious illness or has died, wouldn't it be nice if Jesus could show up in person and spend time with us? Perhaps He does, in the person of His followers. Can we be that person for not only our family, but also for our neighbors?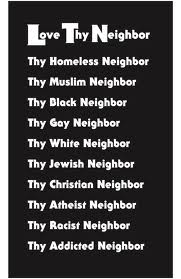 When we learned that our neighbor's cancer had returned, we started spending time with her. When she told us that she wanted watermelon, we found a store that had watermelon in January. When she couldn't keep down any food we made her lots of batches of "pear pudding," the only thing she could keep down. We looked at her pictures with her and her husband – the church where they married, vacations they had taken, and other pictures from her life. We prayed with them. We tried to answer their questions about God. We sat by her bedside the night before she died. We hugged her every time we saw her. We cried with her, and then again with her husband after she passed.
This is a painful part of life, but if we only want to be with people in their joy and happiness, but not in their grief and sorrow, we can never truly develop friendships with others. True relationships require that at we weep with those who weep.
7. Celebrate!
When we were kids, Halloween was our chance to wear a costume and get a bag of candy. My brother and I patrolled the local grocery stores and farmer's markets looking for the perfect pumpkin for a Jack-O-Lantern. I remember buying a sixty pound pumpkin the October I was fourteen, carrying it over a mile to my house and carving it with my brother's help. It was almost as big as my brother. We loved Halloween!
Even as adults we can enjoy Halloween. We carve a pumpkin, turn on the porch light and station ourselves outside our front door with a big bowl of candy. Where we live, most of the children who come to our door are neighborhood children, accompanied by parents. A friendly greeting, a handful of candy and introducing ourselves to parents we don't know is a great way to get to know our neighbors. Next Halloween we plan to set up a fire pit on the driveway, surrounded by chairs and a table with chili, cider and plates of cookies, in addition to a bowl of candy.
People love parties centered around holidays – New Year's Eve, Cinco de Mayo, Memorial Day, Fourth of July, and Labor Day. As a former wedding planner, party planner and caterer, I've planned lots of parties. When we finish this "Getting To Know Our Neighbors" series, we'll look at some ideas for planning a great party.
We've been looking at ways to build relationships with our neighbors after becoming acquainted with them. We've looked at remembering their names, helping them, working toward common goals, paying attention to what is going on in their lives, keeping their secrets, sharing their sorrows, and celebrating together.
In future posts we will look at moving those relationships to yet another level through group events, will discuss pitfalls to avoid and will discuss loving without an agenda.
Do you want to share Jesus with your neighbors?
There's more to it than inviting them to church...
Fill out the form below to receive several emails about how to get to know your neighbors and love them like Jesus.