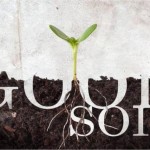 A while back we looked briefly at the Parable of the Four Soils and how it applies to all people.
Ideally, if we are good planters for the Kingdom of God, we want to be planting seeds in the best soil. It is this soil that gives a 3000%, 6000%, or 10,000% return on your investment.
But who is that soil? Which type of person should we focus on for the greatest return in our spiritual investment?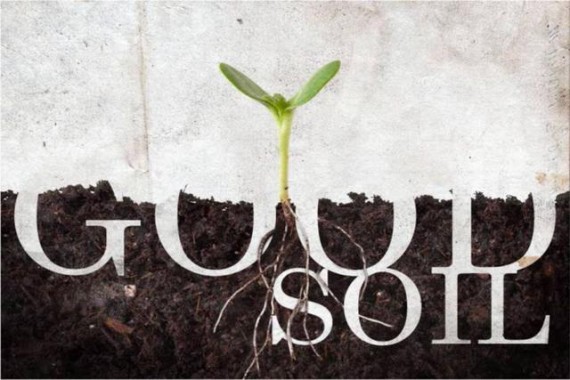 If you look in the average church, we think that the good soil is the rich, powerful, pretty people. Those with seminary degrees, nice hair, and big smiles.
But are these sorts of people really the "good soil"?
I am not so sure.
After all, what makes good soil?
Good Soil People
When I was young, my mom had some flower gardens, and every spring, she would go down to the lawn and garden store, and buy bags of "Manure" to put in her gardens. One year I asked her, "Mom, what is manure?" She said, "It's cow poop."
What made mom's garden grow? Poop.
So what makes good soil? Good soil is that which has a lot of nutrients in it. Good soil is that which has a lot of fertilizer.
I am convinced that the "good soil" people are those who have a lot of sh*t in their lives.
Which people are these? The people we would normally think of as "bad people." Sinners.
And yet in most of our churches, we work hardest to keep these people out. We say "come as you are" but the fine print says "only when you can act like us, talk like us, and look like us."
But when we look at Jesus, who did He pick to work with, minister to, and pour His life into?

Jesus was friends with tax collectors, sinners, thieves, murderers, prostitutes, and drunkards. Why? He knew a good investment when He saw one.
In bad people, Jesus saw fields upon fields of rich, fertile soil just waiting to be planted. Bad people make good soil for the seeds of the Gospel to take root.
So who are you and your church trying to seek after, love, and embrace?
(P.S. Credit goes to Neil Cole and his book Organic Church for most of this idea. Buy this book and read it!)