I have suggested that there is no such thing as a heretic in the traditional sense of the word. Heresy is Divisiveness, and it was only to gain more power that the charge of heresy began to get thrown around.
So where does this leave us? Are we then free to believe whatever we want? Am I endorsing a theological free-for-all?
Of course not. Beliefs still matter.
While there is no such things as a "heretic" in the traditional sense, there are "false teachers." We must be able to recognize teaching when it is false, and avoid it.
False Teachers
The problem, however, is that false teaching is usually must closer to us than we ever imagine. In the next several posts, we will look at false teachers, how to recognize them, and what we are to do about them.
But first, let me ask a question. If you were to guess how many verses in the Bible warn against false teachers, what would you say? It is quite common nowadays to hear pastors and authors warn their church against false teachers. With how much it is talked about in our pulpits and written about in out books, one would think that warning against false teachers is a popular topic in Scripture. So what would you guess? 10 times? 50? Maybe 100?
You may be surprised to learn that the Bible only talks about "false teachers" one time. Once. Only one verse in the Bible warns about false teachers. Which one? The single reference is the verse we have just looked at, 2 Peter 2:1. Now certainly, the concept of false teaching and unsound doctrine is found elsewhere in Scripture, and the term "false prophets" which is also found in 2 Peter 2:1 is also found in other passages, but the disparaging label of "false teacher" which is so frequently tossed about these days, is not a common term in Scripture.
Since this is so, why do we the label so frequently today? Why is it that whenever someone disagrees with our theology and our doctrine, we are so quick to condemn them as a "false teacher"?
The Charge of False Teacher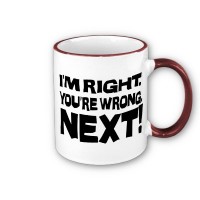 The primary reason, I am convinced, is the same reason we like to label people as heretics. Such labels allow us to avoid considering the ideas of others, and if we are in a position of leadership, allows us to maintain some control and power over those who look to us for spiritual guidance.
It is far easier to call someone a "heretic" or a "false teacher" then it is to actually learn and understand the views of those who disagree, and then either lovingly state our disagreements or adjust our own views to fit with something we learned from someone else.
It is always easier to continue believing what we already believe, and condemn everyone else, then it is to take the risk of having our views and ideas challenged by someone else.
It is always easier to dismiss someone out of hand, then it is to consider their views.
So what then does Peter do when he charges someone as a false teacher? We'll begin to look at 2 Peter 2:1 tomorrow.
---