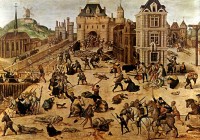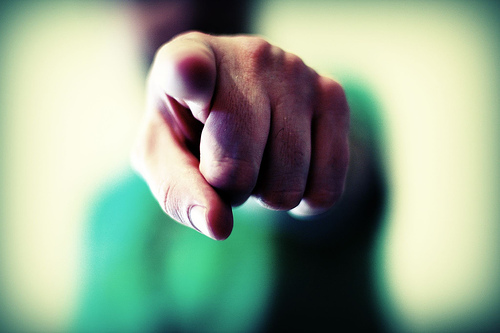 In the previous posts we have seen that heresy is not what we think. Heresy is not a set of ideas which condemns someone to hell if they believe them. No, heresy is the act of dividing or separating from other believers. The true "heresy" is divisiveness. In fact "heresy" itself is not even a translation of the Greek word from which it comes. If we were to translate it, it would be translated "division" or "sect."
So how did we come to define "heresy" as a damnable doctrine? Where did this idea come from?
Early Church Heresy
In large part, it developed back in the early days of the church when many of the Biblical scholars spoke and wrote Greek. When they encountered another teacher who had a questionable doctrine, they would accuse that person being a heretic, that is, someone who was going to divide the church if they kept teaching their ideas.
Through their writings, sermons, and letters, they would call on the person to not sacrifice the unity of the church for the sake of a false idea.
But usually, this second scholar was just as smart and intelligent as the first. And so in his writings, sermons, and letters, he would argue that it was not his ideas that were wrong and thus creating division in the church, but those of his opponent which were wrong. It was the opponent which was creating the division, not himself. Thus, it was the other scholar who was being divisive.
Frequently, the argument wasn't as much about theology, as it was about pride, power, and politics, as each person sought a place of higher prominence or position within the church. If you thought you deserved to become a bishop over a town, and it looked like another man might get the position, one way to get the job for yourself is to accuse the other man of being divisive and teaching false doctrine.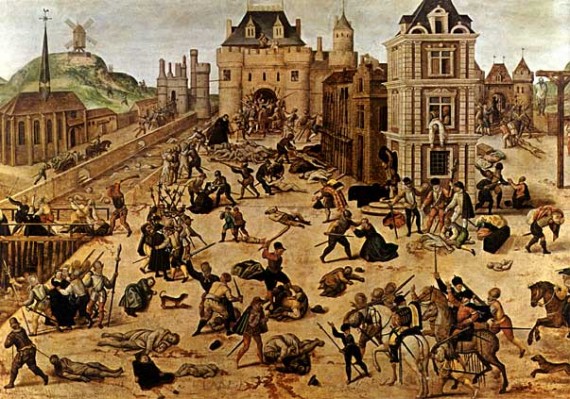 Remember also that back at this time, there was no such thing as church and state. The two were intimately connected. And so if this mutual finger-pointing and name-calling escalated, eventually one side would get the authorities involved to "keep the peace" in the region by having them go arrest, imprison, and possibly even execute their opponent. From time to time in Church history, wars began this way.
Avoid the War: Execute Heretics
Over time, the charge of "heresy" became associated with the whole package of false doctrine and divisiveness, and the preferred way of executing heretics was by beheading or burning at the stake. And as a result,  if a church leader simply hinted that someone was bordering on the "heretical" this was enough for them to back down and fall in line with what the church currently taught. So in this way, the charge of "heresy" became a way to maintain control and power over other people.
But occasionally, a person would not back down, occasionally even calling the church leaders heretics, and the cycle begins all over again. And every time someone taught something that differed from what a prominent church leader taught, it became a showdown for who was right, with the winning side got to write a new paragraph into the ever-expanding Creeds of Christendom. I have written about some of this in an earlier post: The History of Doctrinal Statements.
Heresy and Division
Ironically, while these Creeds were intended to promote unity, they really just caused the church to become ever-more fractured and disunified, for as the complexity of doctrinal statements increased, so also did the charge of "heretic." Doctrinal statements, which were supposed to create unity, actually became the cause of division.
And now today, we continue to trend. Anytime someone disagrees with us or our group's doctrinal statement, we feel justified in leveling the charge of heresy against them. In this way, the charge of heresy creates division, and thus become "heresy" itself.
---