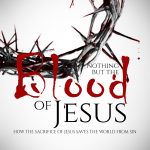 I just received the cover for my new book. I'm very excited.
Here it is: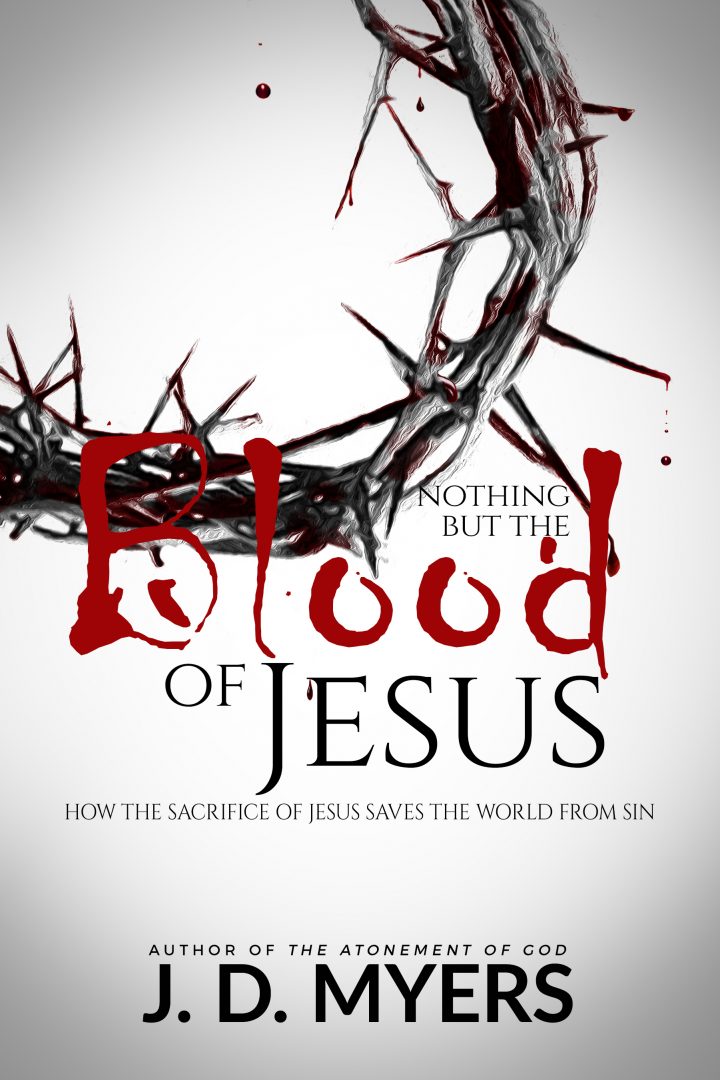 Design credits go to Taylor Myers.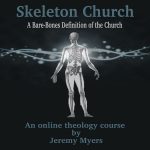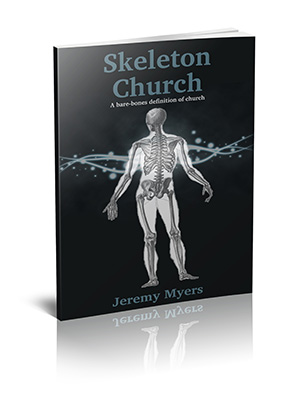 Due to many requests, one of my more popular books, Skeleton Church, is now available as a paperback! Go here to get it on Amazon.
This book has helped thousands of people understand what the church is, and more importantly, how we can ALL live and function together in unity, just as Jesus wanted.
So whether you are in a house church, mega church, or you're "done" with church … whether you are in a mainline or evangelical church … this book will help you understand what Jesus Christ is building in the world, and how you can both be a part of it and allow others to be their part.
I am pretty excited that this book is now available as a paperback because this makes it more accessible to more people so that more Christians can now live like Jesus in the world.
But that's not all … As part of preparing this book for publishing as a paperback, it has been edited, revised, and expanded, and now includes a study guide with each chapter, which makes it perfect for small group discussions.
And … that's not all! Along with updating the book and adding the study guide, I have also created an accompanying online course around the book. The course sells for $97, but when you join my online discipleship group, you can take the course for free.
And there's more! If you join any of the discipleship levels and take the Skeleton Church online course, you will be able to download a PDF copy of the newly revised and expanded book at the end of the course.
So here is what you need to do: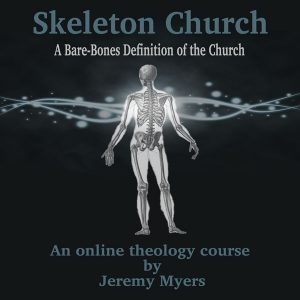 Buy a copy (or several) of the paperback books from Amazon for yourself (or for your small group study).
Sign up for the Skeleton Church online course (There are 6 lessons with 3 hours of teaching.)
Go out and live as the church in this world!
Be looking for more books and online courses from me in 2017!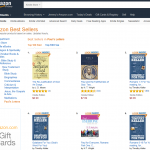 Last week Amazon had the paperback version of my book The Atonement of God on sale.
This week, my eBook, The Re-Justification of God, is on sale. This book is an eBook only, and it usually sells for $3.99, but I saw yesterday that they slashed the price to $0.99. That's 75% off!
A few other people have noticed this sale as well, and have been buying the book today. Right now, it sits at #1 in the Amazon Category "Paul's Letters." Here is a screenshot: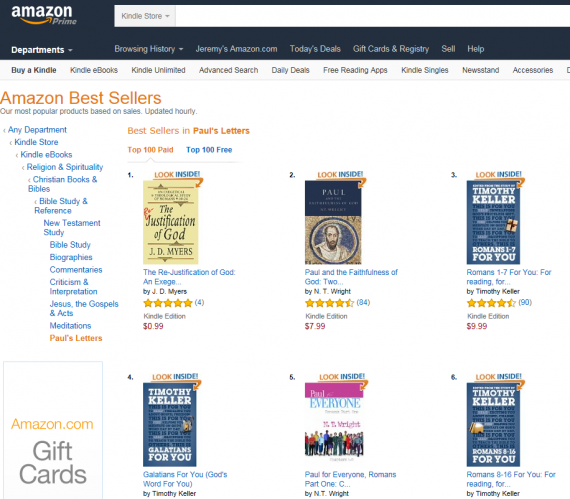 I must confess that it's pretty cool for me to share a page with N. T. Wright and Timothy Keller…
My book takes a brief look at the difficult passage of Romans 9 and presents a way of understanding this text in a way that looks more like Jesus. By reading this book, you will gain a better understanding of what the text means when it says that God hardened Pharaoh's heart and that God loved Jacob but hated Esau.
Now I know the cover for the book is pretty boring and bland, but that's intentional. Here is an explanation of why this book cover looks the way it does. But don't let the book cover scare you away. As the Amazon reviews for this book indicate, the book is very readable and has helped the people who read it see Romans 9 in a whole new way.
So go get your copy today for only $0.99!
Here is what others are saying about the book:
Fantastic read! Jeremy Myers has a gift for seeing things from outside of the box and making it easy to understand for the rest of us. The Re -Justification of God provides a fresh and insightful look into Romans 9:10-24 by interpreting it within the context of chapters 9-11 and then fitting it into the framework of Paul's entire epistle as well. Jeremy manages to provide a solid theological exegesis on a widely misunderstood portion of scripture without it sounding to academic. Most importantly, it provides us with a better view and understanding of who God is. If I had a list of ten books that I thought every Christian should read, this one would be on the list.
-Wesley Rostoll
The more I revisit the scriptures, the more I see that the same patterns come up time and time again. God relentlessly pursues us and places blessings and trials in our way to win us over. Israel was chosen for that purpose, as was Egypt. Similarly, individuals are chosen for this service, whether they be like Jacob or Esau, or Pharaoh. God is prepared to make use of men and nations that He might reconcile to Him as many as who would believe in Jesus.

This is what J.D. Myers presents in "The Re-Justification of God." He explains that in Romans 9, Paul is making a case that the Church needn't despair about the trials that the Jewish nation was about to suffer. They needn't worry that God reneged on his promises and commitments and covenants with Israel. In his book, Myers highlights that in the Epistle to the Romans (Chapters 9 thru 11), the Apostle Paul emphasizes that God is faithful in keeping His promises and that He uses some pretty creative means to do so – like blessing the Church (Jews and Gentiles) with primacy in delivering God's gospel of grace to the world. He shows how Paul argues that the goodness God demonstrates in the Church serves the purpose of calling the Jewish nation to repentance and faith in their Messiah. Since God hasn't given up on redeeming Israel, God will not give up on seeing the Church's redemption through to completion: "He who began a good work in you will carry it on to completion until the day of Christ Jesus" (Philippians 1:6).
-the fab five
Take advantage of this temporary sale and get your copy of The Re-Justification of God for only $0.99!
PS, If you are like me and don't own a Kindle, you can get their free Kindle Reader app for almost any computer, smartphone, or tablet.
My newest book has been out for a couple months now. If you have been thinking of buying a copy to read, this post will help you learn more about my book, The Atonement of God.
There are quite a few places on the internet that have posted excerpts and reviews of the book, and there are also several locations which are selling it.
Reviews and Excerpts from The Atonement of God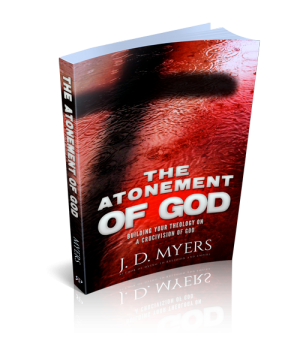 If you write a review or publish an excerpt of the book and want it listed here, please let me know!
Places to Buy The Atonement of God
Buy the Paperback in Bulk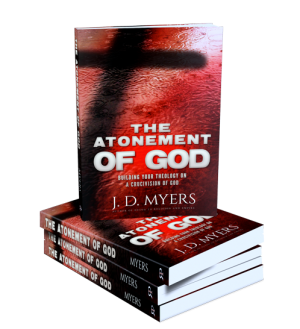 If you have read the book and want to buy paperback copies in bulk to give away or to study with friends, you can do that right here: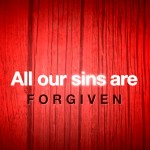 My new book on the Non-Violent Atonement was released yesterday. It is called The Atonement of God, and you can buy it on Amazon.
The book begins with a summary of three views on the atonement, and then I define and defend a fourth view, which is a Non-Violent view of the atonement.
The basic idea of a Non-Violent view of the atonement is that God did not want or need the death of Jesus in order to offer grace or forgiveness of sins. Yes, Jesus died a violent death, but it was not to satisfy an angry God. Instead, Jesus died for completely different reasons (which are explained in the book).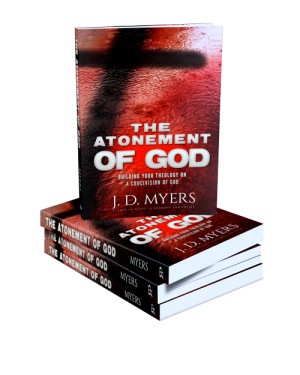 Following this explanation of the Non-Violent atonement, I provide 10 areas of theology that are affected by the Non-Violent atonement.
Here they are with a brief summary of each.
1. The Non-Violent Atonement Brings Continuity to the Life of Jesus
Everything Jesus did was Non-Violent. Yes, Jesus was aggressive, but He never harmed another human being, or encouraged others to do so. A Non-Violent atonement helps us see that Jesus what Jesus accomplished on the cross was right in line with the way He lived the rest of His life as well.
2. The Non-Violent Atonement Reveals the Truth about God
Does Jesus fully reveal God to us or not? Jesus claimed that He did, and other New Testament writers believed so as well John 1:14, 18; 14:9-11; 2 Cor 4:4; Php 2:6; Col 1:15; Heb 1:2-3.
But if God is violent, and Jesus does not reveal the violent side of God to us, this means that Jesus is a faulty revelation of God. The better option is to believe that Jesus does reveal God to us, and God looks just like a Non-Violent Jesus.

3. The Non-Violent Atonement Reveals the Truth about Scripture
But if God is Non-Violent like Jesus is Non-Violent, then what are we to do with all the violent portrayals of God in Scripture? I do not write them off as hopelessly in error. I continue to hold to an inerrantist position on Scripture, and argue that the violent portrayals of God in Scripture accurately reveal the heart of man instead of the heart of God.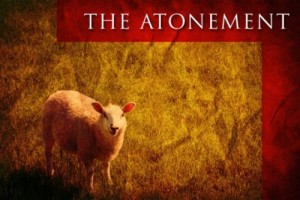 4. The Non-Violent Atonement Reveals the Truth about Sacrifice
If Scripture reveals the heart of man instead of the heart of God, then this helps us make sense of the conflicting statements in Scripture about sacrifice. God does not want sacrifice and never did. We wanted it.
5. The Non-Violent Atonement Reveals the Truth about Humans
The truth from Scripture is that God is not violent, but humans are. We are the violent ones. And we justify our violence by blaming it on God.
6. The Non-Violent Atonement Reveals the Truth about Sin
The reason God tells us not to sin, is not because He is angry at us about sin, or will be angry with us if we sin. No, God tells us not to sin because in hurts and damages us. He loves us and does not want to see us hurt.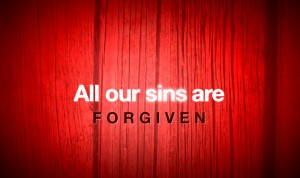 7. The Non-Violent Atonement Reveals the Truth about Forgiveness
God's forgiveness has always been completely free. There have never been any conditions for God's forgiveness. God does not need sacrifice in order to extend forgiveness. He simply forgives, just as Jesus does on the cross.
8. The Non-Violent Atonement Reveals the Truth about Justice
Christians often teach that "God is a God of love and forgiveness, but He is also a God of justice." This chapter shows how wrong that idea is. Unconditional love and forgiveness are incompatible with justice. You can have one or the other, but you cannot have both.
9. The Non-Violent Atonement Reveals the Truth about Violence
As we begin to bring the book to a close, this chapter shows why God inspired a book (the Bible) which is so full of violence. The reason is because violence is such a huge human problem, God wanted to reveal that we humans are the source and cause of violence. We are in desperate need of this revelation from God, which is why God gave us the Bible.
10. The Non-Violent Atonement Reveals the Way to Peace
But if the violence is the problem, then peace is the cure. The Bible doesn't just tell us that we are violent, but also shows us the way to peace, which is the way of love and forgiveness.
I am really excited about this book. Studying about the Non-Violent atonement and writing this book transformed my theology, and I know that if you read it, your life and theology will also be transformed. Get your copy today on Amazon.