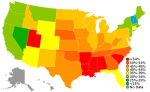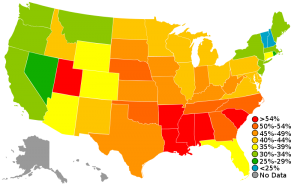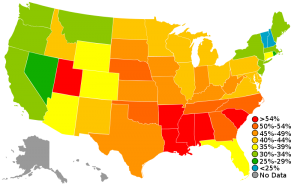 When going into church planting, planters are advised to look up the demographics of the place they are thinking of planting in. Today, I found a site with a special set of church demographics you won't find anywhere else.
If you want to reach into the gutters of life and find a place that needs the Gospel, a place filled with people who to be shown grace, love, kindness, and mercy, click here to check out some interesting demographics studies by Forbes Magazine.
Lots of people think that the way the church is in their neighborhood is the way it is around the country. Nothing could be further from the truth. Some areas, such as Dallas, Colorado Springs, and Wheaton, are church Meccas. Lots of people and lots of money flow into churches.
Other places, like Vermont, New Hampshire, Rhode Island, Nevada, and Oregon, are church wastelands by comparison.
If you are going to minister in your town and neighborhood, it is critical that you understand the spiritual and church demographics and history of the people who are there. Here are a few websites that will help.
This is a fantastic site. You can get statistics and data maps on your area. It shows you what denominations there are, how many people attend church, and other helpful bits of information.
This is a helpful report about religious trends from 1980 until today. It shows that even though our population has increased, church attendance is waning. I have linked to the Wikipedia page for these results because there is a lot of other helpful information on that page as well.
If you compare the previous two pages with this page, some interesting trends are revealed. One thing I noticed is that six of the sins–avarice, gluttony, lust, sloth, pride, wrath–are most common where church is sparsely attended. However, the seventh sin, envy, is most popular where church is widely attended. Interesting.
Hartford Seminary posts some good religion research statistics. I have used them before to research megachurch trends. At the time of this posting, however, their website was down, so I cannot give specific pages or links. Hopefully, they get the site back up and running.
Do you know of any other good sites for free religion demographics and research?
Some good maps and statistics on religious diversity in America.
A map which shows the states that are the most (and least) religious. Some good information here!