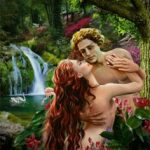 Today's One Verse Podcast is rated PG-13. Well, maybe PG. But either way, when you hear what I am talking about in this episode, you might be encouraged to gather your children around anyway and have them listen to this episode as well.
If you have been struggling about how to have "that talk" with your son or daughter, this episode might just provide the encouragement to stop being ashamed and afraid, but instead to revel and rejoice in one of God's greatest gifts to humankind.
Let's stop hiding in the shadows and living in fear, and instead go boldly forth, naked and unafraid.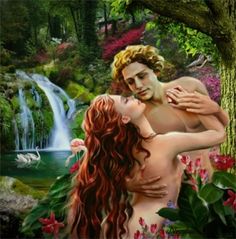 Well, maybe not literally. But you'll see what I mean.
The Text of Genesis 2:25
And they were both naked, the man and his wife, and were not ashamed.
In this discussion of Genesis 2:25 we look at:
Six ways I could have explained Genesis 2:25
What is really going on in Genesis 2:25
How the Gilgamesh Epic shows us that sex is in view.
Why we Christians should not be afraid or ashamed of sex.
Resources:
Downloadable Podcast Resources
Those who are part of my online discipleship group may download the MP3 audio file for this podcast and view the podcast transcript below.
You must
join a discipleship group
or
login
to download the MP3 and view the transcript.
Do you like learning about the Bible online?
Do you like learning about Scripture and theology through my podcast? If so, then you will also love my online courses. They all have MP3 audio downloads, PDF transcripts, quizzes, and a comment section for questions and interaction with other students.
If you want to deepen your relationship with God and better understand Scripture, take one (or all) of these courses. They are great for personal study or for a small group Bible study.
You can see the list of available courses here, and if you join the Discipleship group, you can take all the courses at no additional cost. Go here to learn more and join now.