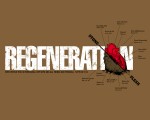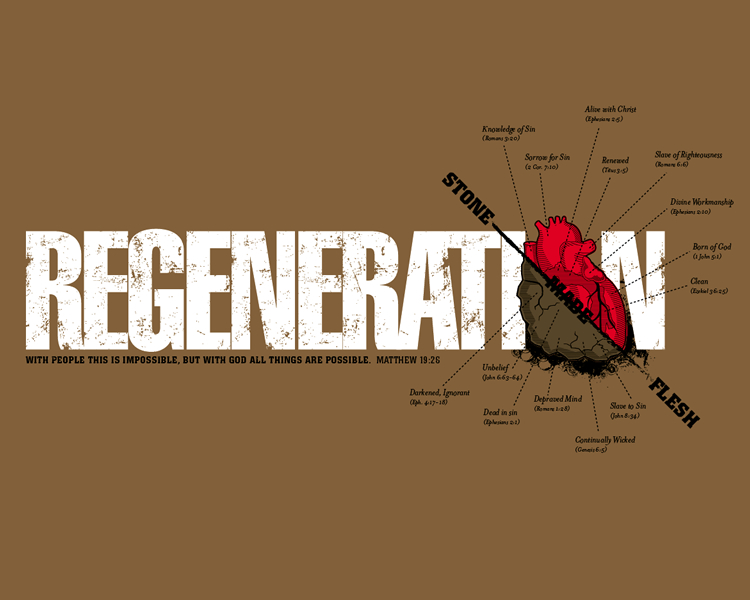 According to the Calvinistic teaching of Total Depravity (and total inability), the unregenerate person cannot do anything good—they cannot even have faith in Jesus.
Therefore, even if God graciously gave faith to an unregenerate person, it would not matter because the person—as an unregenerate—would not be able to believe! God's gift of faith to the person would be ineffectual.
To get around this, Calvinists often teach that regeneration precedes faith. That is, before God gives a person the gift of faith so that they can believe in Jesus for eternal life, God knows that He must first remove the problem of "total inability." So God sovereignly regenerates the person before He gives them the gift of faith so that they are now able to believe when God gives them faith.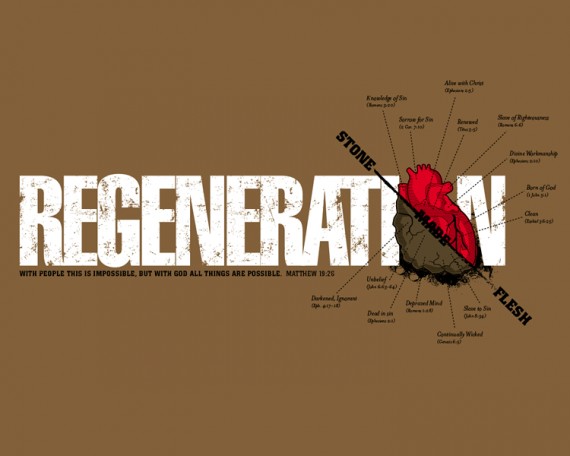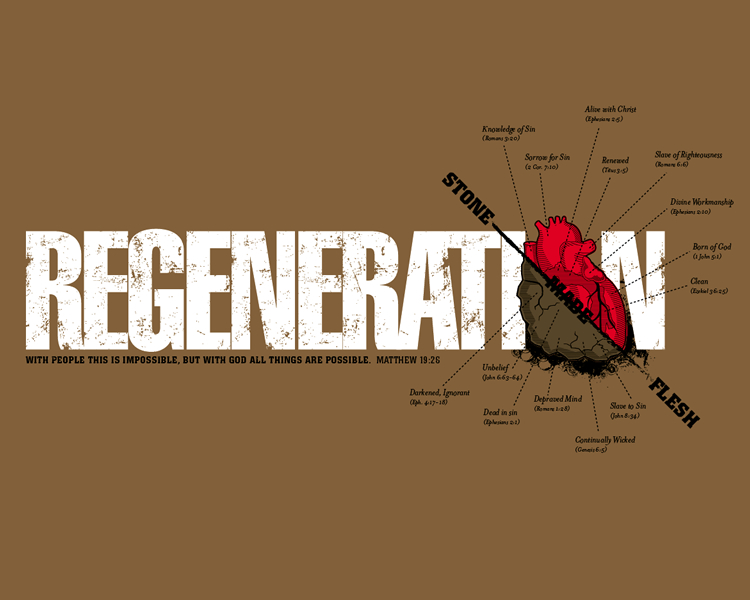 To say that regeneration precedes faith means that God gives new life before He grants the gift of faith. Only in this way can the newly regenerated person exercise the gift of faith they have been given.
Sound a little strange? Let us hear how Calvinists explain it:
When Christ called to Lazarus to come out of the grave, Lazarus had no life in him so that he could hear, sit up, and emerge. There was not a flicker of life in him. If he was to be able to hear Jesus calling him and to go to Him, then Jesus would have to make him alive. Jesus resurrected him and then Lazarus could respond. [Similarly,] the unsaved, the unregenerate, is spiritually dead (Eph. 2). He is unable to ask for help unless God changes his heart of stone into a heart of flesh, and makes him alive spiritually (Eph. 2:5). Then, once he is born again, he can for the first time turn to Jesus, expressing sorrow for his sins and asking Jesus to save him (Palmer, Five Points, 18-19).

Abraham Kuyper observed that, prior to regeneration, a sinner 'has all the passive properties belonging to a corpse … [Therefore] every effort to claim for the sinner the minutest co-operation in this first grace destroys the gospel, severs the artery of the Christian confession and is anti-scriptural in the highest degree.' Like a spiritual corpse, he is unable to make a single move toward God, think a right thought about God, or even respond to God – unless God first brings this spiritually dead corpse to life (Boice and Ryken, Doctrines of Grace, 74).

Man is dead in trespasses and sins (Eph. 2:1). He cannot make himself new, or create new life in himself. He must be born of God. Then, with the new nature of God, he sees Christ for who he really is, and freely receives Christ for all that he is. The two acts (new birth and faith) are so closely connected that in experience we cannot distinguish them. God begets us anew and the first glimmer of life in the newborn child is faith (Piper, Five Points, 35).

The Reformed view … teaches that before a person can choose Christ … he must be born again … one does not first believe and then become reborn. … A cardinal doctrine of Reformed theology is the maxim, "Regeneration precedes faith" (Sproul, Chosen by God, 10, 72).

A man is not regenerated because he has first believed in Christ, but he believes in Christ because has been regenerated (Pink, The Sovereignty of God).

The Calvinist says that life must precede faith, and is logically the cause of faith. Faith did not cause the new birth, the new birth caused faith (Cole, "Which Comes First In Conversion–Life or Faith?").

Calvinists put the new birth before faith, since they believe that spiritually dead humans cannot exercise faith and, therefore, need to be born again before they can believe (Olson, Beyond Calvinism and Arminianism, 39).

… Regeneration logically must initiate faith (MacArthur, Faith Works, 62).

Reformed theologians … place regeneration before faith, pointing out that the Holy Spirit must bring new life before the sinner can by God's enabling exercise faith and accept Jesus Christ (Killen, "Regeneration," 1449).

The reformed view of predestination teaches that before a person can choose Christ his heart must be changed. He must be born again … one does not first believe, then become reborn. … In regeneration, God changes our hearts. He gives us a new disposition, a new inclination. He plants a desire for Christ in our hearts. We can never trust Christ for our salvation unless we first desire Him. This is why we said earlier that regeneration precedes faith (Sproul, Chosen by God, 72, 118).

A man must be born again in order to exercise faith (Wells, Faith, 58).

The Reformers taught not only that regeneration does precede faith but also that it must precede faith. Because of the moral bondage of the unregenerate sinner, he cannot have faith until he is changed internally by the operative, monergistic work of the Holy Spirit. Faith is regeneration's fruit, not its cause (Sproul, Willing to Believe, 23).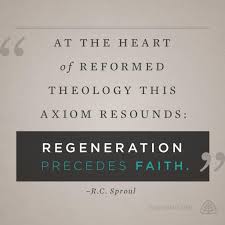 And a long quote from R. C. Sproul:
After a person is regenerated, that person cooperates by exercising faith and trust. But the first step is the work of God and of God alone.

The reason we do not cooperate with regenerating grace before it acts upon us and in us is because we can- not. We cannot because we are spiritually dead. We can no more assist the Holy Spirit in the quickening of our souls to spiritual life than Lazarus could help Jesus raise him for the dead.

When I began to wrestle with the Professor's argument, I was surprised to learn that his strange-sounding teaching was not novel. Augustine, Martin Luther, John Calvin, Jonathan Edwards, George Whitefield – even the great medieval theologian Thomas Aquinas taught this doctrine. Thomas Aquinas is the Doctor Angelicus of the Roman Catholic Church. For centuries his theological teaching was accepted as official dogma by most Catholics. So he was the last person I expected to hold such a view of regeneration. Yet Aquinas insisted that regenerating grace is operative grace, not cooperative grace. Aquinas spoke of prevenient grace, but he spoke of a grace that comes before faith, which is regeneration.

These giants of Christian history derived their view from Holy Scripture. The key phrase in Paul's Letter to the Ephesians is this: "…even when we were dead in trespasses, made us alive together with Christ (by grace have you been saved)" (Eph. 2:5). Here Paul locates the time when regeneration occurs. It takes place 'when we were dead.' With one thunderbolt of apostolic revelation all attempts to give the initiative in regeneration to man are smashed. Again, dead men do not cooperate with grace. Unless regeneration takes place first, there is no possibility of faith.

This says nothing different from what Jesus said to Nicodemus. Unless a man is born again first, he cannot possibly see or enter the kingdom of God. If we believe that faith precedes regeneration, then we set our thinking and therefore ourselves in direct opposition not only to giants of Christian history but also to the teaching of Paul and of our Lord Himself (R. C. Sproul, "Regeneration Precedes Faith").
What are your thoughts on the idea that regeneration precedes faith? Have you encountered this idea before? Do you believe it matches up with what Scripture teaches? Weigh in below!
If you want to read more about Calvinism, check out other posts in this blog series:
Words of Calvinism and the Word of God
.