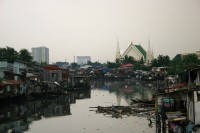 Yesterday I wrote about the beautiful church building I discovered in the midst of a slum in Bangalore. The church was doing lots of good in the slum, but I also discovered that many of the poverty stricken people of the slum tithed sacrificially to the church.
I remember wondering if this was what God wanted.
Lavish Buildings in Low Income Areas
In more recent years, I have discovered that having a lavish church building in the midst of poverty is not an isolated incident. It is not uncommon to go into some of the poorest and most destitute communities around the world, where many of the people live in cardboard and tarpaper shacks and have barely enough food to live on, and in the middle of this community, find a large, grandly constructed church building with towering steeples, intricate stained glass, beautiful woodwork, and gorgeous hand-painted murals.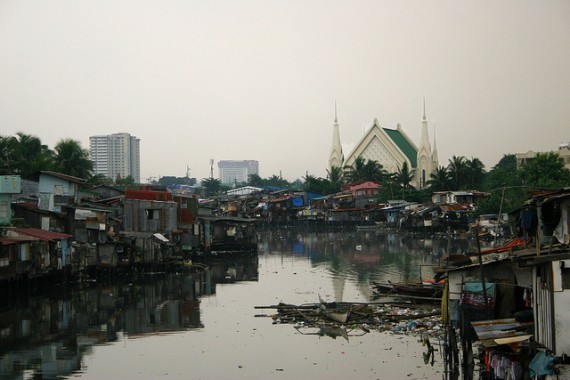 In 2001 I went with a mission's trip to Kino, Mexico, a poor fishing village on the eastern shore of the Gulf of California. Many of the families of this village live in tarpaper shacks and slept on a dirt floor. Yet right in the middle of town was a large, brick church building, complete with stained glass and steeples. I don't know the story of how it was built, or where the money come from, or who was hired to construct it, or anything about the building, but I still remember thinking that the people of the community might have been better served if that church building never existed.
Now, it is not always true that fancy churches are found in poverty stricken areas. Frequently the churches in poor neighborhoods have ramshackle and dilapidated buildings just like every other building in the area. And my goal in this chapter is not to criticize church buildings. As I indicated in a previous chapter, church buildings are like anything else, they can be used for good purposes—to love and serve others—or they can be used for evil purposes—to give power, fame, and glory to individuals and organizations which are greedy for money and want to control others.
Expensive God
As you look at the picture above, what sort of message is this church sending to the people who live and die in this slum?
When a church constructs a palace for God in the middle of squalor, filth, sickness, death, and poverty, what are the people learning about God?
When the pastors and priests of these palaces for God tell the people of the slum that God wants them to sacrifice from their hard-earned money so that God's palace can have clean floors and air conditioning, what ideas are people being taught about God?
Do you think God is happy with these messages?
---