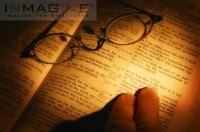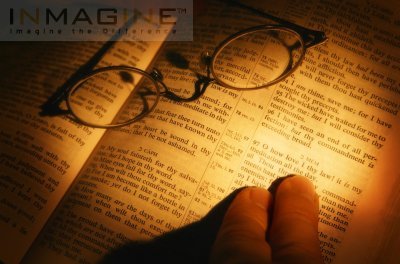 Can the Bible be true and not true at the same time? We have seen already that it can. I now want to explain this concept in more detail.
We have been discussing the inerrancy of Scripture and how to read the Bible in a way that stays true to the way the Bible functions and why the various authors wrote what they did.
We are now at a place to discuss how the Bible is "true." I stated previously that I agreed with what I was taught in seminary:
The Bible is a record of things as they actually were, and a true account of those things about which it speaks.
We need a better answer than "The Bible says it. I believe it. That settles it." Otherwise, we end up with the following problems:
Or this sort of logic (Which is quite close to what I have actually heard in some circles):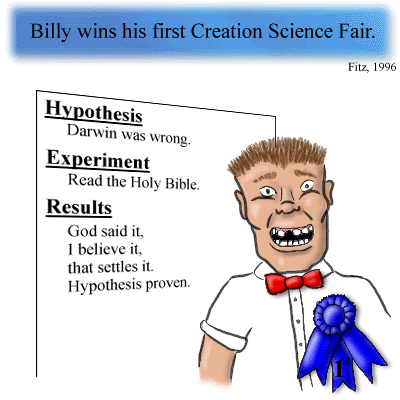 Is there a better way to read Scripture that still allows it to be true?
True Records of Untrue Ideas?
Some argue that the Bible is both completely true and mostly false, both at the same time. How is this possible?
Well, this argument states that while the Bible accurately records the thoughts, actions, and ideas of the various Biblical authors and the people to whom the various books were written, these thoughts, actions, and ideas may not actually be the thoughts, actions, and ideas that God endorses, nor the thoughts, ideas, and actions that we are to copy.
Maybe a practical example would help to understand this idea.
For thousands of years, Christians have struggled with how to make sense of the passages in the Book of Joshua where God tells the Israelites to go kill all the men, women, children, and even animals of various tribes and nations that were living in Canaan when Israel arrived there after wandering for 40 years in the desert.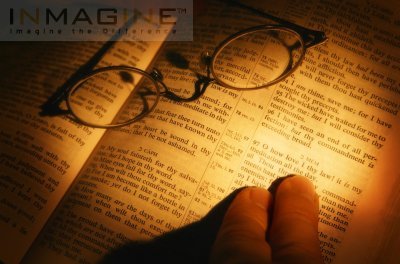 It is possible that what is recorded in Scripture is an accurate and true account of what Joshua and the other leaders of Israel thought God was telling them to do, when in fact, He was not. So when Joshua wrote the book of Joshua, he accurately recorded his thoughts and ideas about how God was working in his life and in the people of Israel, to bring them into the "Promised Land" of Canaan.
In this way of reading Scripture, where would Joshua have gotten such ideas if not from the inspiration of God? Maybe from Egypt, or the culture of other nations that lived in that area, as "God as a Conquering Warrior" was a very popular way of thinking of God at that time.
In this view of Joshua (which, I should say, is not my view), Joshua "is a record of things as they actually were, and a true account of those things about which it speaks" even though this record does not accurately reflect who God is, or what He is like.
Examples like this could abound. Maybe Genesis 1-2 are an accurate and true record of how Moses and the early Israelites thought God created the world, but they were wrong. In this way, while we cannot view Genesis 1-2 as a scientific explanation of creation, it does accurately represent the theology and ideas of Moses and the early Israelites about God's power and creativity. Of course, in this way of reading, even their theology about God might not be accurate.
We could go book by book, chapter by chapter, verse by verse through the Bible in such a way, seeing that it is an accurate, truthful, and inerrant record of what people thought, even though they might actually have been wrong.
A Useless Bible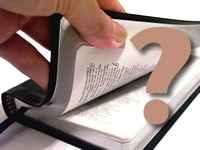 I have thought about this way of reading Scripture for a few years now, and while I like that it upholds the accuracy and truthfulness of Scripture, I just cannot accept it as a right way to read Scripture. If the Bible is nothing more than an accurate record of inaccurate ideas, how does it help us at all? It would be useless.
Maybe that is just my conservative training and background being stubborn, but for me, this way of reading Scripture causes the bottom to fall out on too much of my theology.
No, this view of Scripture doesn't help, because if Scripture is read in such a light, we are nowhere nearer to the "true truth" than we were before we read a single word. If the Bible is nothing more than a true and accurate record of human ideas, then it doesn't help us much at all in knowing anything for sure about God, ourselves, our condition, or anything of eternal significance.
Descriptive, but Not Prescriptive
Nevertheless, there is one element of this theory about Scripture that I really, really like (which is the only reason I brought up this theory in the first place). The idea is this: While the Bible is a description of what people believed, how they acted, the ideas they held, and I would add to this what God actually did and said, it is not a description of how we should act, or what we should believe.
In other words, I believe that pretty much the entire Bible is descriptive, but not presecriptive. It describes what people did and thought and said, but does not tell us what to do, think, or say. In this way, the Bible is inerrant, true, and accurate, but is not a book of mandated beliefs and behaviors. Certainly, we will believe some of the same things, and behave in some of the same ways, but not simply because "the Bible says it and that settles it."
I will explain this idea in more detail in later posts, but for now, what are your initial thoughts, ideas, concerns, or objections to such a way of reading Scripture?
---