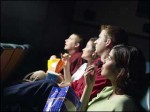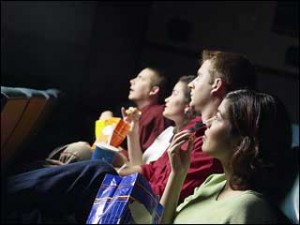 To understand how Scripture changes lives, it might be helpful to think of the Bible like a movie.
When you watch a movie, whether you recognize it or not, your outlook on life is changed.
Your life after you watch a movie is never the same as it was before you watched it.
Sometimes the change is noticeable, and based on what you saw and heard, you resolve to live differently. Most of the time, however, the change is imperceptible, and you go on with life thinking that everything is the same.
But it isn't.
In ways you do not fully understand, you connect with the images on the screen, with the actions of the actors, with the plot of the story, and with the theme and ideas of the script. Consciously or subconsciously, you decide to either become more or less like some of the characters in the story, based on what they did and how the story turned out.
How Scripture Changes Lives
Like a good book or great movie, Scripture changes your life, your perspective, your imagination, and your outlook.
The Bible does not tell us what to do; it tells us what was, what is, and what can be.
When we forgive others, when we seek reconciliation and redemption, when we view others with dignity, value, and respect, when we try to incarnate God to those around us, it is not because the Bible tells us to, but because we have seen the beauty of these things in Jesus Christ, and we want others to see it too. We have beheld the glory of God in Jesus Christ, and having seen it, we desire to reflect it to others so they might see it too.
The Unique Story of Scripture
Yet there is something unique to Scripture which is unlike any movie you have ever seen or book you have ever read. By reading the Bible, God invites you into the ongoing story of the Bible.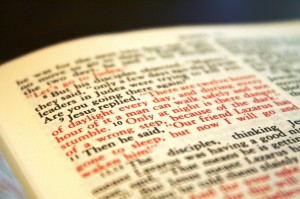 Though the Bible may end at Revelation 22:21, the story of Scripture does not end there, but carries on with each one of us, in what we say and what we do.
As we study Scriptural history, we learn to discern the general shape and direction that God might want to lead us in today.
We learn to grasp the plot of God's story, and how we might fit into this ongoing narrative of heaven. When the Bible ends, the story does not. It invites us to carry on. It invites us to jump into the story and write our own chapter.
This is how Scripture can function for us and guide us into the way of God.
As we read it, we need not look for principles and doctrines and behaviors to copy and follow. We just read it as a story, and the let the power of God's story wash over us and naturally transform and change us as only stories can.
And since the Bible is God's story, concerned primarily with who God is, we will find that over time, as we read, live, and breathe in the story of Scripture, we will become ever more like God as revealed in Jesus Christ.
Have you tried reading the Bible as a story? Not as a book that needs to be studied and obeyed, but as a story to be enjoyed? If so, what has your experience been of reading the Bible the way? 
[This post is part of a series called "Fixing Our Eyes on Jesus" which will form a chapter in my forthcoming book, Close Your Church for Good. To get a free copy when it comes out, subscribe now.]
---