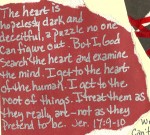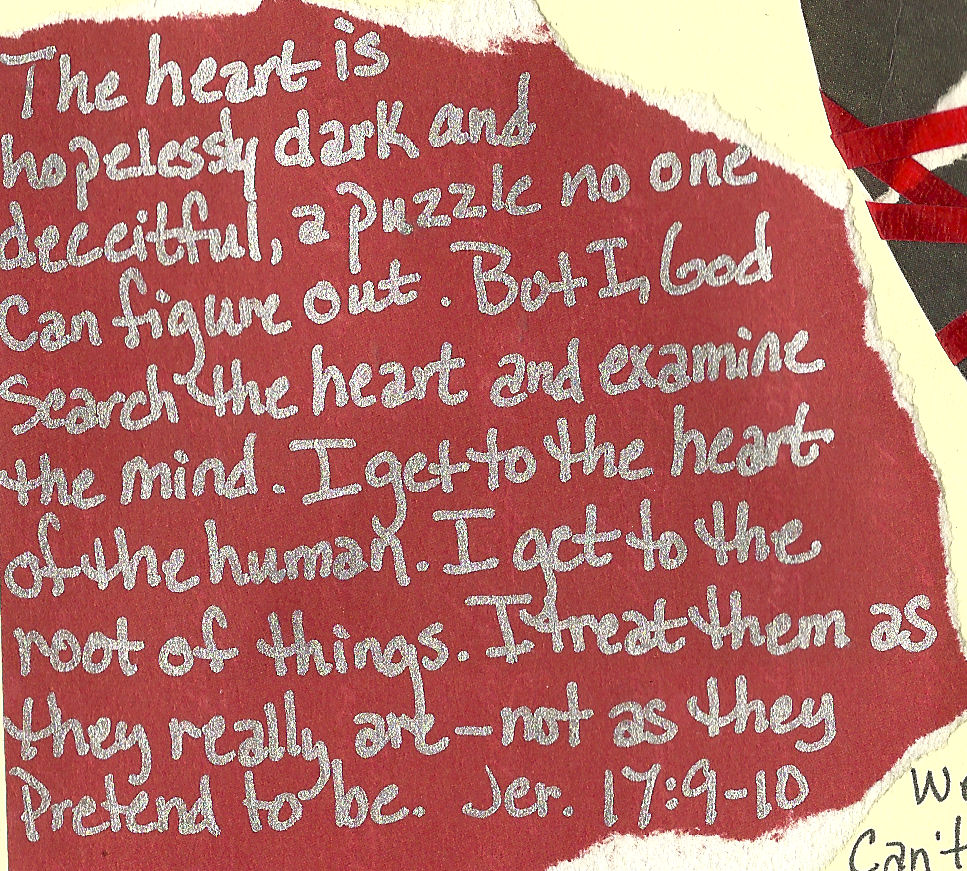 Jeremiah 17:9 is frequently used by Calvinists to defend the idea of Total Depravity.
The heart is deceitful above all things, And desperately wicked; Who can know it? (Jeremiah 17:9).
According to Calvinists, this means that the human heart can do nothing but evil, and even when we think we are doing good, we are only deceiving ourselves, for even that which our sees as good is actually wicked.
Once again, I generally agree with the Calvinistic interpretation of this passage about the general message it contains. Nearly all people know how easy it is to justify our own sinful actions and deceive ourselves into doing things that we normally would not do, or that we know to be wrong. But again, as with the other Calvinistic proof texts, I am just not sure we can extrapolate total inability from this text. It is true that the heart is deceitful, but this does not mean that we are unable to believe in Jesus for eternal life.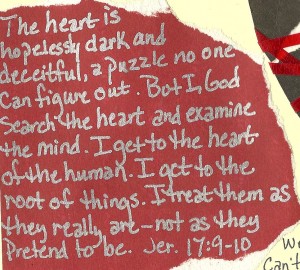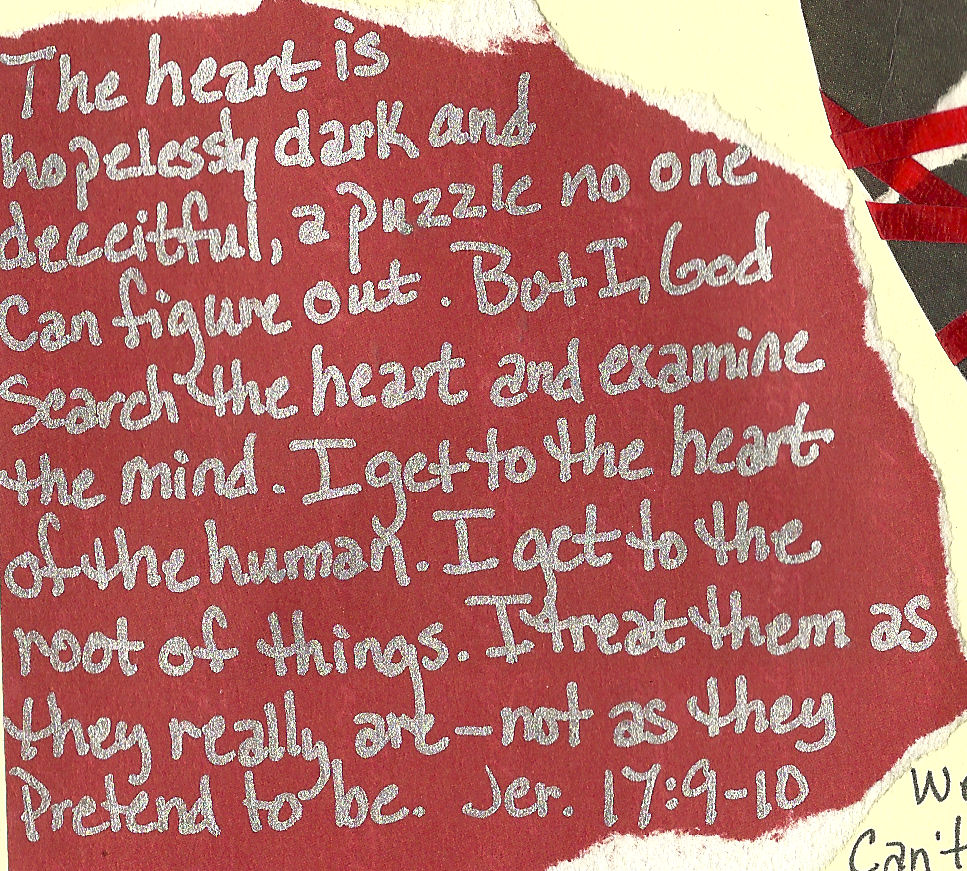 Calvinists will occasionally argue that a deceitful heart means that a person cannot even think reasonably about what is right and wrong. Yet I find it ironic that many Calvinists will then try to reason with unbelievers about how they need Jesus, and also reason with non-Calvinists about the rationality of Calvinism.
Regardless, even Jeremiah himself explains in the surrounding verses that a deceitful heart does not mean that people cannot do any good. Prior to Jeremiah 17:9, Jeremiah pronounces a curse upon those who trust in man and whose hearts depart from God (Jeremiah 17:5). In other words, Jeremiah states that our hearts can choose whether to trust in men or God.
Immediate following Jeremiah 17:9, Jeremiah says that God searches the heart, and gives to every man according to his ways, that is, according to what he has done (Jeremiah 17:10). So when the entire context is considered, what Jeremiah means is that we should choose to trust in God rather than men, but we often fail in this. When we do, nobody can fully understand the thoughts and intentions of their own hearts—let alone the heart of others!—except God Himself.
Far from being a text about the total inability of mankind, Jeremiah 17:9 is a text of encouragement.
There is great hope in this text.
After calling people to trust in God rather than men, Jeremiah admits that sometimes our hearts deceive us. But when we look around and realized that our hearts have led us astray, we can know that God searches our hearts, observes the intentions of our mind, understands what we were trying to do, and leads us in His ways.
If you want to read more about Calvinism, check out other posts in this blog series:
Words of Calvinism and the Word of God
.