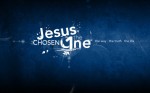 Did it ever occur to you that Jesus was unregenerate? He never had to be regenerated by God because He never lacked eternal life. He always had eternal life. In fact, Jesus is eternal life (John 1:4-5; 14:6; 1 John 5:11-12). Yet even though Jesus is eternal life, Jesus Himself was elected by God. Jesus was chosen. "A wide range of texts throughout the New Testament identifies Jesus as God's Chosen or Appointed One" (Klein, The New Chosen People, 269).
Robert Shank overstates the case when he writes that "outside of Christ this is no election of any man" (Shank, Elect in the Son, 27). Nevertheless, it is safe to say that Jesus is the premier Elect One (Isa 42:1). Even when He hung dying on the cross, He was recognized by His enemies as being the chosen one of God (Luke 23:35).
Again, does this mean that Jesus was chosen by God to sovereignly receive the free gift of eternal life from God? Of course not! Yet Jesus was elected by God from all eternity. What for? As we saw in the case of Israel, God chose Jesus, not to be the recipient of regeneration, but to serve a purpose and fulfill a role in God's plan of redemption.
Just as God's election of Israel was an election to service, purpose, and vocation, so also, God's election of Jesus was to service, purpose, and vocation.
Jesus was to be Israel's righteous remnant, a light to the Gentiles, and God's Suffering Servant (Isa 49:6-7; cf. Matt 12:18). "The Messiah, like the nation [of Israel], was chosen to do a task" (Marston and Forster, God's Strategy in Human History, 147).
What task did Jesus accomplish as God's Elect One?
According to Jesus Himself, He came:
to fulfill the law and prophets (Matt 5:17),
to reveal the Father (Matt 11:27),
to serve as a ransom for many (Matt 20:28),
to preach (Mark 1:38),
to call sinners to repentance (Mark 2:17),
to proclaim freedom for captives, give sight to the blind, and proclaim the year of God's favor (Luke 4:18-19),
to preach the good news of the kingdom of God (Luke 4:43),
to save the world (John 3:17; Luke 19:10),
to give life (John 10:10, 28),
to do the will of the Father (John 6:38),
to bring judgment (John 9:39),
to share the words of the Father (John 17:8),
to testify to the truth (John 18:37).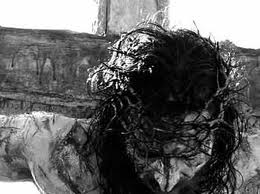 Various New Testament authors confirm all of these, and additionally say that Jesus came
to destroy Satan's power and works (Heb 2:14; 1 John 3:8),
to take away sin (1 John 3:5),
to taste death for everyone (Heb 2:9),
and to become a high priest (Heb 2:17).
This is a significant list, and they reveal that the election of Jesus as God's Messiah was not an election to eternal life, but an election to service.
This fits which what we have already seen about God's election of Israel. Just as it is best to understand the election of Israel as election to service, so also, the election of Jesus most naturally is understood as an election to service.
The first step in moving away from a rationalistic concept of predestination is taken when we begin to interpret this doctrine in terms of the election of Christ. No longer will predestination be … the arbitrary decision of an absolute sovereign power. The election of which we speak is that which has been revealed in Jesus Christ. The God who has chosen us we know and love as the God and Father of our Lord Jesus, his Chosen One (Hillman, "Scriptural Election: The Third Way," Present Truth Magazine (Vol. 45), 17.)
If you want to read more about Calvinism, check out other posts in this blog series:
Words of Calvinism and the Word of God
.