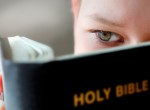 There is a popular Bible training DVD called "Learn the Bible in 24 Hours." I highly recommend it, as it does a pretty good job summarizing the story and themes of Scripture in 24 1-hour segments.
But guess what? I can summarize the Bible in 24 words…
Learn the Bible in 24 Words:
You shall love the Lord your God with all your heart, your soul, your strength, and your mind, and love your neighbor as yourself.
Of course, this isn't MY summary. It comes from Jesus. He used slightly different words in various places in the Gospels, but this is the basic gist of how Jesus summarized the entire Bible (cf. Matthew 22:37-40; Mark 12:30-31; Luke 10:27-28).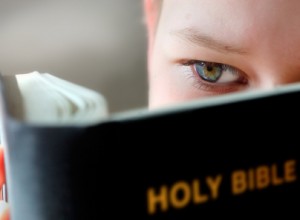 Of course, do we Christians really believe that Jesus was right? It often seems that we do not. We often seem so intent on believing the right things, and knowing the right things, and doing the right things, and forcing other people to believe, know, and do the right things also, that we neglect to actually show love.
Which begs the question… What does it matter if I am an expert in Bible trivia, can speak to angels in my prayers, and can quote a thousand Bible verses, but have not love? Have I understood the first thing about Scripture? I think not.
What benefit is there to attending church Sunday morning, Sunday night, and Wednesday night, and a Bible study on Friday night, if I have not love? Have I understood the first thing about God? I think not.
If I can perform miracles and cast out demons and get politicians to jump at my every word, but have not love, am I truly following Jesus? I think not.
Pastors and seminary professors today bemoan the fact that Christians are biblically illiterate, and they do everything they can to teach people more about the Bible.
I say the problem is not a lack of knowledge, but a lack of love. And to love God and love others, you don't need Bible studies and sermons, books and podcasts, or Reverends and Ph.D.s.
How to Learn the Bible
Learning the Bible is important, but learning the Bible doesn't help you love; loving helps you learn the Bible. We study the Scripture, not simply to learn what it says, but to learn better how to love. This means that if you have no intention of trying to show tangible love to your friends, neighbors, and coworkers, then you have no reason to study the Bible. Where there is no love, the study of Scripture is nothing more than an empty religious exercise.
So you want to learn the Bible? Start by loving others.