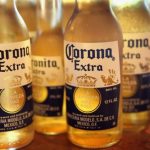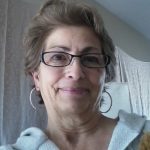 This is a guest post by Doreen Frick. Doreen is the daughter of prophecy writer Salem Kirban, and was most influenced by the people in her life who showed her Christ in the practical ways. She and her husband, Wes, have four "kids" and 11 grandkiddies.
You can view her other writings at Grand Magazine, "I Long to See My Fairy Godmother" and Edge Magazine, "Rain, Rain." You can read more about Doreen here.
If you would like to write a Guest Post for RedeemingGod, begin by reading the Guest Blogger Guidelines.
She was my seatmate on the train. She had the window seat. I joined her later when I got on near Lancaster, Pennsylvania. Quiet, a slight smile when I asked if I could sit there next to her, she seemed absorbed. Judging her age to be about the same as mine, I understand the need for solitude. I was on a happy trip to see family. I wasn't sure hers was for something as pleasant. She took a call on her cell phone and I got up to give her some privacy.
I think in that simple gesture, she knew I could be trusted.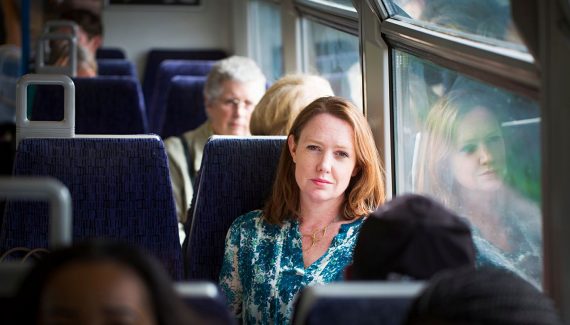 We met later in the snack car. I was buying a salad and a cup of coffee, she a Corona and lime. This time when her cell phone rang, she asked me to stay. "No need to leave," she smiled. "I don't mind."
I wasn't really eavesdropping, but it wasn't possible to not leave and not hear. She was headed somewhere to get her daughter out of jail.
When she hung up, I gave her one of those, "Yeah. It's OK," looks. And then we went back to our seats, and she extended a simple kindness to me when she watched me trying to clean my eyeglasses with a sorry looking piece of kleenex, reaching into her purse for an eye-doctor type packet of cleaning wipes.
I don't know why that touched me so much, but it did. We didn't chat. She was tired, that was obvious, but we were connected due to the long miles behind us.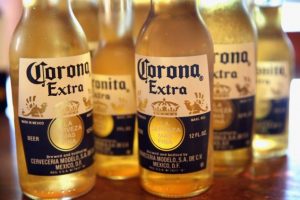 Me. A non-drinker, non-everything good Independent Fundamental Baptist Free Methodist Presbyterian, sometimes not even a church goer, daughter of a religious author girl. There was no evidence that she wasn't a Christian, (and why do we have to even try and figure that out? I guess I'm still letting that one go in favor of just loving whoever God puts me beside). In my mind she was probably someone with deep and tried and true faith and we could have shared the next Corona if I could drink (it makes me dizzy, that's why I don't). But the biggest thing we shared that day was a burden.
I took on hers.