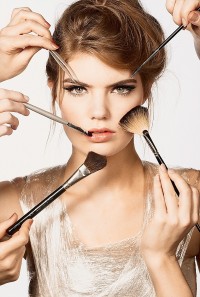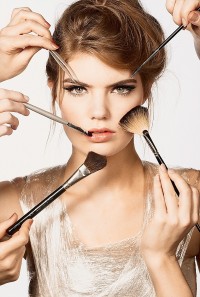 John Eldredge and his wife have recently written some books which state that while men want to be warriors and need to know they are strong and wild, women need to know that they are beautiful: Wild at Heart: Discovering the Secret of a Man's Soul
 and Captivating: Unveiling the Mystery of a Woman's Soul
.
I think this is true, but sometimes, especially in our culture, we have problems defining "strength" for boys and "beauty" for girls.
Which is partly why I was excited to learn about a campaign by Dove to help girls in our culture understand true beauty.
These following videos should be watched by every man, brother, husband, and father.
Those women on the billboards? Not real. The women in the magazines? Fake and photoshopped. Your wife, your daughter, and your sister? The most genuinely beautiful women in the world. Have you told her?
This following video shows us what the females in our life are up against.
And one more…
So here is the question: How can we tell our wives and daughters they are "pretty" without encouraging them to follow the worldly definition of beauty?
In discussing this with my wife, here are some of her suggestions:
1. Love is more than words. It's a cliche because it's true. Don't just tell your wife and daughters they are beautiful. Show them with hugs, kisses, holding hands, taking them on dates. If all you do is tell the women in your life they are beautiful, but never show them, they won't believe you.

2. Affirm them in ways not related to beauty. Women, even though they strive to be beautiful, want to be more than just pretty. They want to be valued and know that they are contributing. Being pretty helps them feel valued. This seems to work in reverse. Since they feel valued when they know they are pretty, if you help them to feel valued, they will also feel pretty. So find what your wife and daughters like to do, and constantly affirm them in it.

3. Sometimes, a hobby or interest outside of self-beatification can help. Girls who love horses rarely spend lots of time brushing their own hair, but with brushing their horse. Girls who love art spend less time painting themselves than their canvas. Mothers are the prime examples. Good mothers are consumed with caring for their children and rarely have much time to spend on themselves. This is not to say that horse lovers, artists, and mothers are not beautiful! To the contrary, they are often the most beautiful. Why? Because self-focused attention creates fake beauty, while an outward focus allows true inner beauty to blossom and flourish.
If you have other suggestions on what true beauty is and how to help the women in our lives feel lovely, please post them in the comments section for others to read.