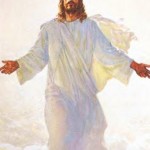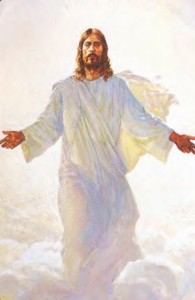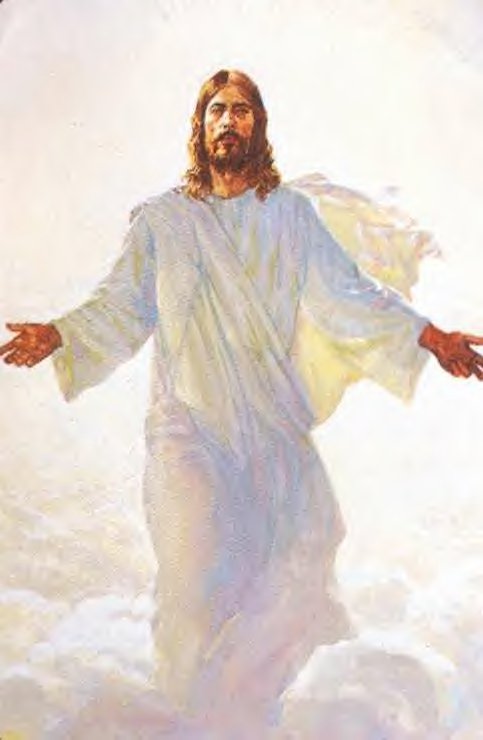 I ran into someone this past week who would pose quite a dilemma for some, especially if we are trying to determine if people have eternal life based on what they believe. (NONE of us do that, do we?)
Anyway, I thought it was interesting, so I am throwing it out here for you to weigh in on…
It was a woman who called about some questions related to whether or not she had eternal life.
Asking the Kennedy Questions
As we talked, I asked her some diagnostic questions to help me determine where she was coming from.
I asked her that if she were to die tonight, if she were sure she would go to heaven. When she answered, "Yes" I asked her why. She said something along the lines that since Jesus died for all of her sins, and she has believed in Him, she gets to go to heaven when she dies. Though she could have been a bit clearer, this answer was initially satisfactory.
But I asked some follow-up questions as well, to see if she was in any way relying on her past, present, or future good works in order to earn, prove, or keep her eternal life. For example, I asked her if there was anything she could do in the future that might prevent her from going to heaven when she died. From her answers, she seemed certain that since she did nothing to earn her eternal life, there was noting she could do to lose it either. Though I am not the judge of her spiritual condition, I was once again satisfied with her answer. To the best of my knowledge, she understood that simply by her faith in Jesus, she had everlasting life which could not be lost.
Confused Christology
Then we started to talk about some of her questions, and in the process, she mentioned about how she knows Jesus is going to come again when He rises from the dead.
It was an odd way of phrasing it, and so I asked her what she meant. She stated that she knew Jesus died on the cross 2000 years ago for her sins, and that He was right now in heaven, and He was coming again in the future. I said, "That's good, but what was it you said about Him rising from the dead?"
She said, "You know…when He comes again. He died, went to heaven, and when He comes again, He will rise from the dead."
Wait… what?
Apparently, she didn't know that Jesus had risen from the dead.
I talked a bit more with her about this, and as it turns out, somehow, here in America, she had never been told (or had just never understood) that Jesus had already risen from the dead!!! I didn't even know this was possible, but I discovered she doesn't read her Bible, and doesn't go to a church that teaches the Bible much.
I asked her if she saw The Passion of the Christ, which she had. I asked, "Didn't you wonder what was going on at the end of the movie when Jesus rose from the dead?" She said she didn't think anything about it, because all it shows is Jesus with a glow around Him, and so she thought that was supposed to be Him in heaven, which matched her theology perfectly. (Go look at the end of the movie! She's right. The ending is very vague.)
After taking her to some passages in the Gospels, and then to 1 Corinthians 15 (which Paul partly wrote to prove the resurrection has taken place), she said she now understood and believed that Jesus had already risen from the dead.
Did She Have Eternal Life?
So here is the question: Did she have eternal life prior to understanding and believing that Jesus rose from the dead? I say "Yes." She was justified the moment she first believed in Jesus for everlasting life. I was able to disciple her some more this week and teach her some things about the Jesus she had believed in that she did not previously know.
However, even though I would say, "Yes, she had eternal life before she believed in the resurrection of Jesus," there are lots of Christians who would probably say, "No." They might argue that until she believed in the historical event of the resurrection of Jesus she does not have eternal life. Although she believed in her own sinfulness, the deity of Jesus, His death on the cross, and that she had eternal life in Him alone, she did not have eternal life until she believed the whole package. Even though she believed in a future resurrection of Jesus, this is not sufficient.
To me, this is incredulous. Antonio da Rosa has posed a similar situation as I have encountered here. He stated somewhere (I can't find it now) that to consign someone like this woman to hell for not knowing all the Biblical facts about Jesus that are on a man-made list is the height of legalism. This woman believed in Jesus for eternal life, and by Jesus' own promise, whosoever believes in Him, has everlasting life (John 3:16; 5:24; 6:47).
Note as well that on this account, the woman is just like all the disciples of Jesus. The disciples believed in Jesus for everlasting life, but not a single one believed that Jesus would die and rise from the dead until after He died and rose from the dead! Does this mean that none of them really had eternal life until after the resurrection of Jesus?
No, again, this is an example of one of those central doctrines of the Gospel which help a person believe in Jesus for eternal life, but are not required for a person to believe in order to receive eternal life. Don't get me wrong, without the death and resurrection of Jesus, there is no Gospel. But one does not have to believe the entire Gospel in order to receive eternal life. Most of the Gospel message provides supporting facts and evidence for why and how Jesus can offer eternal life to anyone who believes in Him for it, and how to live in response.
But the single "message of life" in the Gospel is this: Whoever believes in Jesus has everlasting life (cf. John 3:16; 5:24; 6:47).
Does this help you in your evangelism and discipleship endeavors? Does it help clarify the Gospel message? What do you think about this lady who didn't know Jesus had risen from the dead? Have you ever encountered someone like this?