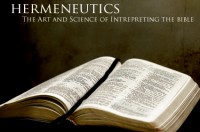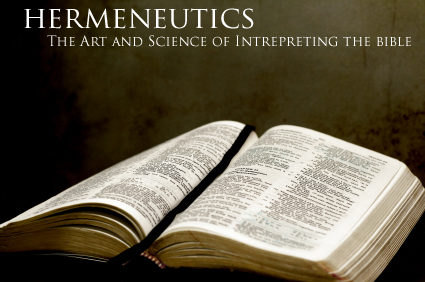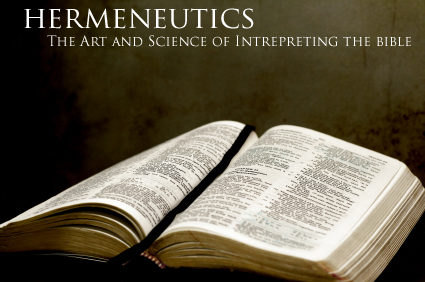 There is a tendency in many Christian circles to think that if a particular theological viewpoint can quote a lot of Scripture, it must be right.
For example, in a recent book defending The Five Points of Calvinism (by David Steele and Curtis Thomas), the authors seem to think that if they just quote Scripture, they have proved their point. For each of the five points, they provide a theological explanation for the point, and then "prove" it by citing numerous pages of Scriptural proof-texts, without ever attempting an explanation of any of those texts.
I recently listened to a debate from several years ago between Bob Wilkin and James White. James White used almost his entire opening statement to simply read Bible verses. The implication was that to prove Calvinism, all you have to do is read the Bible, and anybody is not a Calvinist, hasn't read Scripture.
Shotgun Hermeneutics
I call this shotgun hermeneutics. Those who use this tactic try to "blow you away" by the sheer number of verses they can quote which they feel proves their point.
When you try to explain one or two of them to show that you are aware of these passages but have a different understanding, they will focus on all the other passages they quoted which you did not explain.

A Sample Conversation
In my discussions, the dialogue generally goes like this:
Calvinist: My view is right because of Passages A, B, C, D, E, F, G, H, I, and J. If you would simply read and believe the Bible, you would agree with what God said.
Me: I have read and studied the Bible, and am aware of all of those passages you just quoted. I simply understand them in a different way. Let's take the first one as an example. (I then proceed to explain Passage A.)
Calvinist: Well, that's certainly a creative way to understand Passage A. But we know your interpretation is wrong, because of Passage B, C, D, E, F, G, H, I, and J.
Me: I wasn't trying to explain those passages, but again, I am aware of them, and all of them can be understood in a similar way as Passage A.
Calvinist: No, they can't, because no one I've ever read has ever understood them that way. Here is what Piper, MacArthur, Sproul, and Calvin had to say about those passages. (They then proceed to quote their favorite authors.)
Me: But those are all Calvinistic authors. Of course they will agree with your interpretation.
Calvinist: Are you smarter or more godly than they are?
Me: No, of course not, but I do think…
Calvinist: Then since they all agree on what those passages mean, and there are so many passages that teach Calvinism, Calvinism is the truth. After all, what about Passages K, L, M, N, O, P, Q, R, S, and T?
Me: Yep. Those are all in the Bible.
Calvinist: Hah! I knew you would be silenced by the logic of my system and the irrefutable evidence of my many Scriptural proofs. To God be the glory!
Me: Well, I'm not really silenced, nor am I convinced …
Calvinist: That's because you're a depraved heretic.
Me: Oookaay … I gotta go. See ya later.
Calvinist: I'll be praying for your soul that you would repent from your darkness and be brought into the light!
Theology Discussions
If you have ever tried to discuss theology with someone who holds strongly to a particular system of theology, you know that this is how many of these discussions go.
Recently, I have noticed this shotgun hermeneutics tactic being used by some who disagree with me on various other issues.
In their own blogs and in their comments on this blog, they seem to imply that I have not read the Bible, and that if I did, I would see the truth of their position. They argue that when they quote Scripture at me, I am silenced by the weight of Biblical evidence.
Yet when I attempt explanations of one or two passages they quoted, they say that my interpretation cannot be correct because of so many other Biblical passages which say something different, and furthermore, nobody they have ever read holds to my interpretation.
Then I get called a heretic.
A Proposal for Theological Debate
Shotgun hermeneutics and name calling is no way to proceed in theological discussion.
Shotgun hermeneutics isn't even a proper method of hermeneutics. It's actually a form of proof texting where dozens of passages are ripped out of context in order to prove a theological point.
So in order to really get somewhere in theological debate, the two sides must agree to discuss one passage at a time, and stick to it, camp upon it, walk around it, and work through it. Hopefully, you can both arrive at two or three possible interpretations of that one passage.
Only then can the two sides go to a second passage.
The same thing is done with passages A-Z.
Only when this entire process is complete can the two sides go back and reconsider all the evidence, in which any contradicting interpretations are discarded, and hopefully, only one possible interpretation remains.
Though this usually doesn't happen, at least then you will understand each other rather than thinking the other side has never actually read the Bible.


My Exodus from Calvinism
The systematic verse-by-verse approach is what I used about 15 years ago to leave Calvinism.
In the early 1990's, I was a five-point, hyper-Calvinist, Lordship Salvationist. Then, a good friend challenged my thinking on James 2:14-26. I camped on that passage for a few months. I saw that my friend's interpretation was one possible understanding. However, I wanted to reject that view because "there are so many other passages that contradicted this understanding of James 2:14-26."
In our conversations, my friend told me this: "Yes, it might be that my understanding of James 2:14-26 is wrong. That's one option. Or maybe you are wrong in your understanding not just of James 2:14-26, but also in your understanding of all those others passages as well. How are you going to figure out which view makes the most sense? There is only one way: You need to study each passage individually."
So that's what I did. It took me about ten years, at the end of which time, every single point of Calvinism had fallen for me.
However, I still read books and articles by Calvinists and those who disagree with my views. Why? Because if I am wrong in my understanding of a particular passage, I want to know. I hope you do too.
So don't practice shotgun hermeneutics. Such a practice is not beneficial since all it does is take aim at other people's heads in an effort to blow them away.
And by the way, if you want to see some of the fruits of my labor from that 10-year study of various Bible passages, I am laying it all out for you in several of my online courses. The first course is done. It is titled "The Gospel According to Scripture." I'm teaching and recording the second course right now. It is titled "The Gospel Dictionary." A third course will come later, titled "Tough Texts on the Gospel."
To take these courses, you need to be part of the RedeemingGod.com discipleship group. Go here to learn more and join us today.