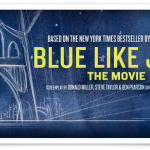 I hope you have enjoyed the introduction to one of my favorite theologians this past week. The prophetic voice in the music of Steve Taylor provided me with a foundation during the developmental years of my education. I introduced you to:
After his album "Squint" in 1993, which was the crowning achievement of his career, he vanished from the scene. I occasionally checked online to see what he was doing, and in 1994 I was able to meet him at a concert in Texas (I got to help him set up and take down the set). I eventually gave up hope that he would ever put out another album. But even though I gave up hope, I didn't feel a lot better.
Then about four years ago, I was listening to Donald Miller speak at a conference, and he mentioned that some movie producer had approached him about making his book, Blue Like Jazz, into a movie. I remember thinking, "The producer better be crazy creative, because the book isn't really a 'movie book.'" I didn't think much more about it.
Until about six months ago, when I stumbled upon the movie website Blue Like Jazz – the Movie, and discovered who the producer is: none other than Steve Taylor.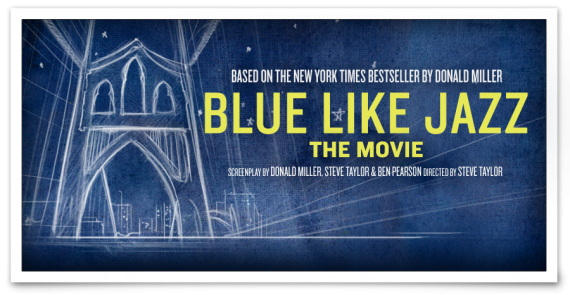 I'm still not sure the book can be made into a movie, but I am confident that if anyone can do it, Steve Taylor can. He exudes creativity. Here is a video that shows them prepping and filming a scene from the movie:
Below are some videos from the cast of the movie:
Claire Holt:
Tania Raymonde:
Marshall Allman:
Justin Welborn:
And I just found out that a new website will be launched about Steve Taylor. I am excited to see what they put on the site.
Have you had a chance to look at some of the Steve Taylor videos from this past week? What are your thoughts about his music and his message? Are you looking forward to Blue Like Jazz – the Movie?