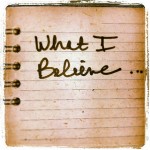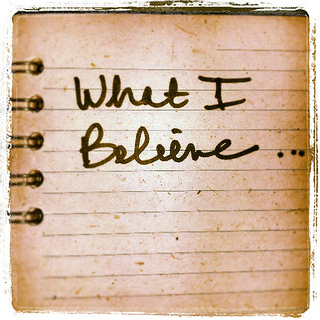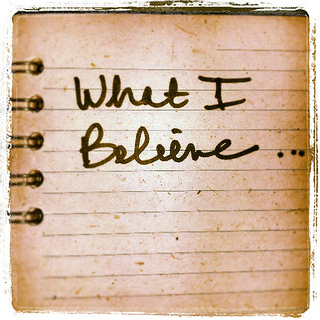 Previously we looked at what Calvinist's believe regarding Total Inability. Here is what I believe.
I am in basic agreement with Calvinists that there is no good work by which a person may earn or merit eternal life from God. Though there is much good that unregenerate people do, none of it is meritorious before God. He recognizes their good work and can even praise them for it, but these works in no way help them earn eternal life.
Humans do not contribute the tiniest bit to the free gift of eternal life. The free gift of eternal life is given completely by God's grace.
If eternal life is by grace alone, then there is nothing—absolutely nothing!—we can do to earn, keep, or prove God's free gift of eternal life.
Eternal life is by grace alone, through faith alone, in Jesus Christ alone.
We are not able to save ourselves or reform ourselves or do anything to produce or secure eternal life for ourselves.
We are able to believe
But our complete inability to contribute to our eternal life is quite different from our inability to receive the free gift of eternal life by faith. Believing in Jesus for eternal life is the polar opposite of trying to gain, keep, or prove eternal life by our own good works. As such, there is no boasting in faith or merit to faith.
If someone freely offered $1 million to a homeless person—or even to another millionaire—it would be ludicrous to say that the recipient of that gift somehow earned the $1 million because they received it with gratitude and joy. Imagine if there was a reword ceremony for this generous gift, and as the giver wrote out the check for $1 million, the receiver said, "I deserve this $1 million because when it was offered to me, I said yes. I earned this money!" The idea is preposterous.
There is no merit or effort of any sort involved in receiving a free gift. 
It is not meritorious to receive a free gift
Some might say that there is merit or effort involved in understanding that a free gift is being offered. In the case of the offer of eternal life, some argue that unbelievers are unable to even understand their condition of being unregenerate sinners, or understand their need of eternal life as a free gift from God, and so while the reception of the free gift of eternal life by faith might not be meritorious, the "work" of understanding the need for that free gift is meritorious.
Returning once again to the analogy of the free gift of the $1 million, the Calvinist would say that when the person is offered the $1 million, they either cannot even understand what is being offered, or they deny that they even need it.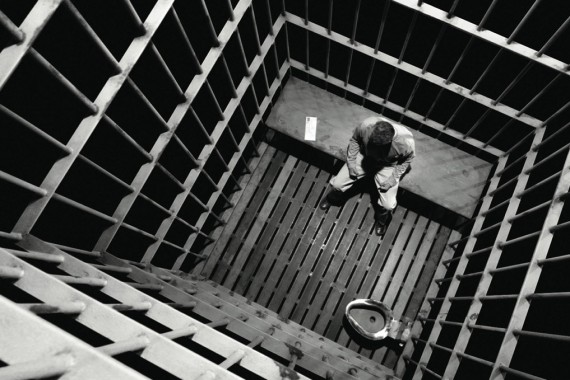 In terms of eternal life, before a person can believe in Jesus, they first need to understand that there is a God, that God is righteous, that we are unrighteous, and that God offers His righteousness to those who will believe in Jesus for it. Many people must also understand that Jesus is God incarnate, lived a sinless life, died on the cross, and rose again from the dead. It is these sorts of truths that a Calvinist says an unregenerate person is unable to understand and believe on their own.
And I would agree.But thankfully, God has not left us on our own.
We cannot take the first step
He has sent Jesus Christ, who is the Way, the Truth, and the Life (John 14:6).
He has sent the Holy Spirit to convict the world of sin, righteousness, and judgment (John 16:8). He has given us Scripture, by which we can learn more about God's ways in history and the revelation of Himself in Jesus Christ. He has given us other believers, who may share the truth of the Gospel with us. He has given us creation, which is a visual testimony of His character and power. He has given us a conscience, wisdom, reason, feelings, and desires, all of which may lead us to the truth. God may even use angels, visions, and dreams to impress upon someone the necessity and importance of believing in Jesus for eternal life.
Based on what the Scripture teaches, it seems that all of the things God has given to humanity are sufficient to persuade and convince a person to believe in Jesus for eternal life. While I may disagree that regeneration precedes faith, I wholeheartedly defend the truth that revelation precedes faith.
People are able to believe because God has revealed Himself to humanity in numerous ways. Faith comes by hearing, and hearing by the Word of God (Rom 10:17). And the Word of God comes, not just through the pages of Scripture, but through the self-revelation of God in all its forms.
God enables people to believe because He has reveals Himself to them. The following discussions of free will, sin, faith, and regeneration will explain this in more detail.
What are your thoughts about total inability? Are people able to believe in Jesus for eternal life? Or must God first regenerate people so that they can believe? 
If you want to read more about Calvinism, check out other posts in this blog series:
Words of Calvinism and the Word of God
.